Online Dentistry Show – now live!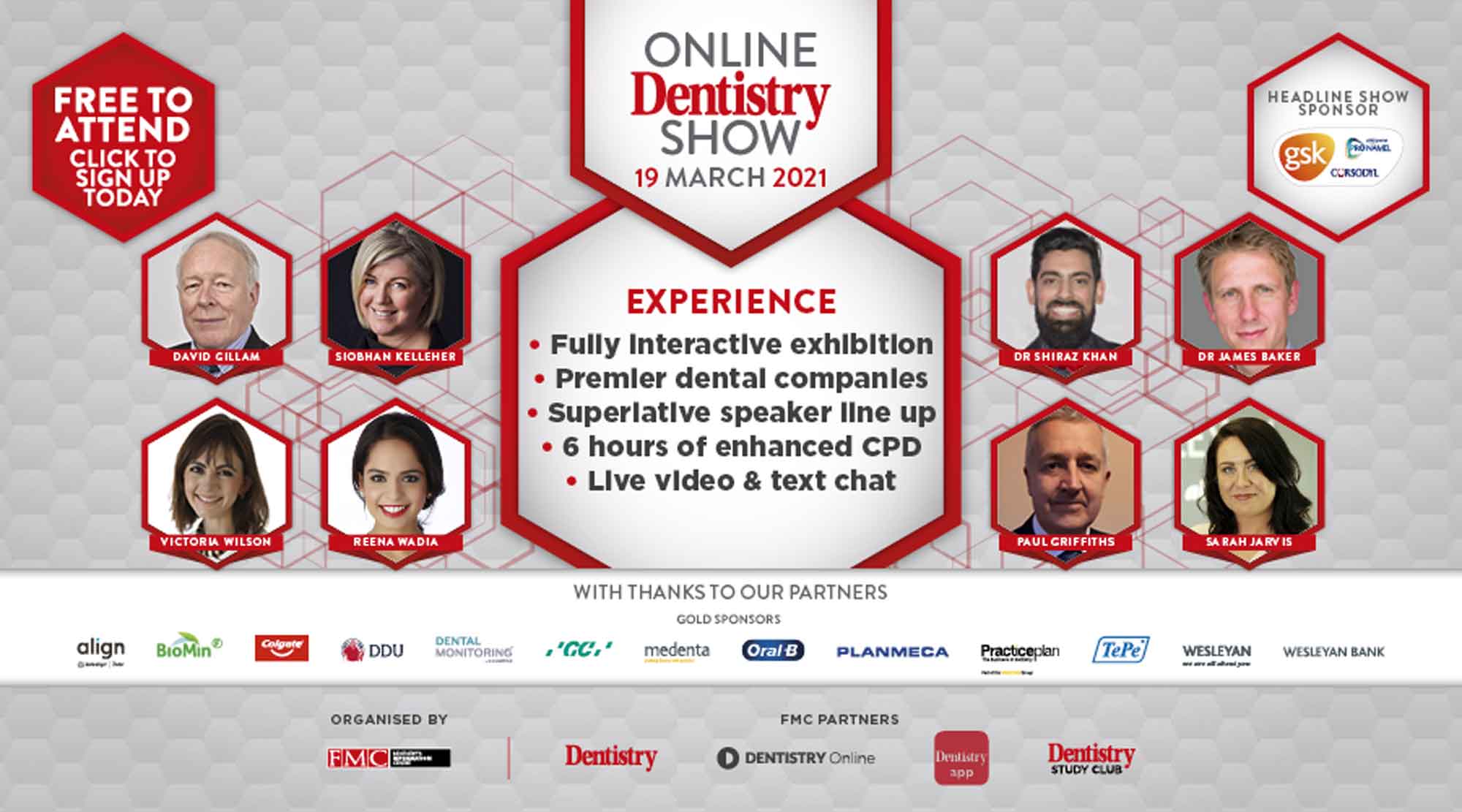 The second ever Online Dentistry Show is now underway – and it's not too late to get involved.
Back by popular demand, the Online Dentistry Show is now live and completely free to attend.
Packed full of leading speakers, the virtual exhibition and conference for UK dentistry is even bigger and better than before.
Leading experts from the dental profession will also offer delegates up to six hours of ECPD throughout the day. These leaders will appear across three lecture theatres covering:
Private dentistry
Digital dentistry
Clinical dentistry.
If you've already registered, log in here www.dentistry.6connex.eu/event/onlineshow/login
If you have not already registered, visit www.dentistry.6connex.eu/event/onlineshow/register
'The Online Dentistry Show 2021 promises to deliver leading speakers covering topics delegates won't want to miss,' Seb Evans, Dentistry Online editor, says.
'In 2020, thousands of delegates logged on for the inaugural Online Dentistry Show and the feedback we received was great.
'So, this year, we've gone bigger and better. Consequently, along with a leading line up of speakers, delegates can walk around a virtual exhibition and speak to manufacturers about the latest dental tech.
'Best of all, it's completely free to attend. So make sure you register today.'
Speakers for the show include:
---
To register for free, simply visit dentistry.co.uk/shows/online-dentistry-show.