The history of cosmetic dentistry over the last 25 years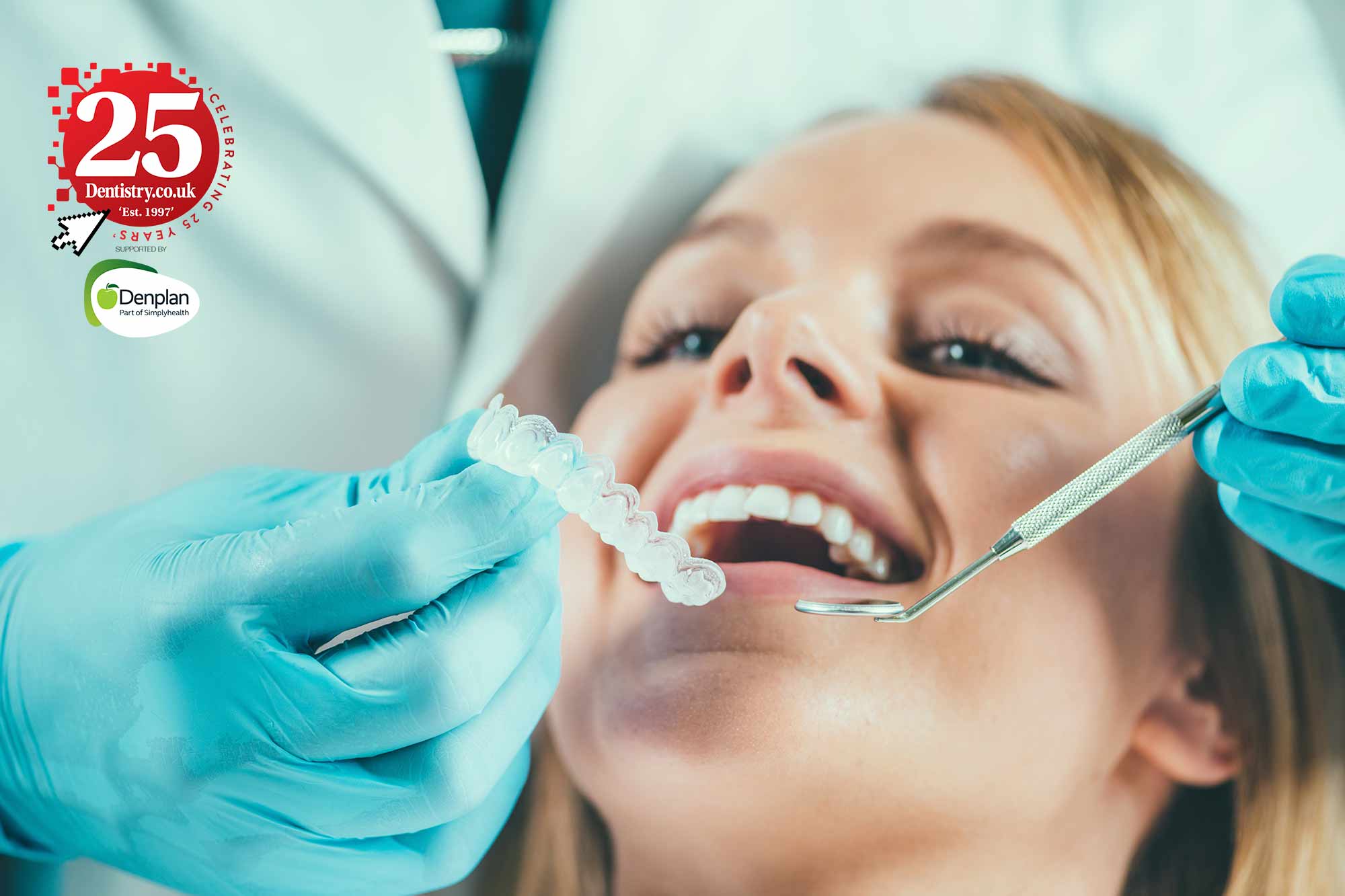 From its beginning as a luxury to becoming one of the most in demand treatments, Sharon Showker explores the history of cosmetic dentistry and the significant role of dental technology.
Dentistry has evolved over the last 25 years. Not only are oral diseases being treated, but elective aesthetic procedures are also surging in popularity.
People are now keeping their teeth for longer. This is thanks to advances in our knowledge of dental diseases, possible treatment outcomes and technological advances.
Not so long ago, cosmetic dentistry was very much considered a luxury. However, now an entirely new mindset exists surrounding this field.
A boom in cosmetic dentistry took place in the 1990s as the 'cosmetic dentist' became differentiated from the regular high street dentist. At that time, tooth whitening and veneers became normalised. There was also a drive to achieve beautiful smiles that looked natural. 
Patients' desire for beauty has propelled cosmetic dentistry to reach for new heights within the profession. In particular, there has been a paradigm shift away from tooth-centred diagnosis and treatment. Patients are now in favour of smile and facial enhancement. This has resulted in dentists taking a more multidisciplinary approach to treating patients. 
Patients have begun to recognise dentistry's role in improving not only their smile but their overall appearance. Additionally, they are increasingly more focused on how they feel about themselves and how confident they are in expressing themselves.
Cosmetic dentistry has enabled people to build their confidence and feel better about themselves. 
Paradigm shift
More dental patients are now seeking to change their smiles. As well as this, more dentists than ever are offering to make dramatic functional and aesthetic improvements. This is being done through alignment, bleaching and bonding with minimal tooth preparation.
The traditional approach to correcting misaligned teeth involved aggressive tooth preparation to create an ideal arch form before placing porcelain veneers.
However, there has been a paradigm shift away from heavy prep porcelain veneers. Now, alignment, bleaching and bonding are used instead.
The shift towards less invasive dental treatment options means many patients are now less apprehensive about visiting the dentist. This has made cosmetic dentistry even more appealing. 
Social media and celebrity influence
The influence of media on social norms with respect to people's appearances is nothing new. In fact, it has grown over the last 25 years.
Previously, what people saw in magazines and on television shows had an impact on their perceptions of aesthetic dental procedures (Theobald et al., 2006).
However, with the rise of social media, there has been a significant surge in the demand for cosmetic dentistry. Social media has allowed patients to become more connected with dental professionals. Also, patients commonly seek out dentists that have been endorsed by social media influencers. 
Covid-19 and the Zoom boom
The original technology behind Invisalign trays was the innovation of two Stanford University graduates. Kelsey Wirth and Zia Chishti created Align Technology in 1998.
Since then clear aligners have gone from strength to strength and are now in demand more than ever before. This is especially since the 'Zoom boom'.
The 'Zoom boom' describes the significant rise in demand for cosmetic dentistry during the COVID-19 pandemic. This was due to patients spending more time seeing themselves on screen in Zoom meetings and on other remote video conferencing platforms
This has led to more patients seeking out straighter teeth, particularly clear aligners. A British Orthodontic Survey (BOS, 2021) found that 84% of orthodontists reported seeing an increase in adult patients. Fifty-five per cent of this increase in demand is attributed to rising patient expectations and social factors. 
Digital dentistry and digital smile design
In the last 10 years, huge advances have been made in computer-aided design and computer-assisted manufacture for procedures like crowns and bridges.
Intraoral scanners and sophisticated 3D imaging software have also become common. This technology has given us the ability to show patients what veneers, implants and crowns will look like in their mouths before they are placed. Ultimately, this technology has revolutionised cosmetic dentistry.
This technology has allowed 'same-day smiles' to become a reality. Highly accurate restorations can be fabricated on site within a single appointment.
Patients are now better able to visualise any current issues with their teeth and imagine what improvements the resulting treatment could produce.
For example, they can see what their smile will look like after clear aligner treatment to straighten their teeth before commencing treatment, which has led to increased uptake.
Initially, computer imaging was used to show patients what was achievable. However, nowadays we are able to utilise digital smile design concepts to produce a mock-up of a potential smile design and transfer this into the mouth using the trial smile concept.
This helps educate patients and allows them to appreciate the parameters involved in the creation of a beautiful smile. We are also seeing more dentists offering technology to their patients that enables clear aligner treatment to be monitored remotely. This makes this type of treatment more convenient and accessible to more people. 
Continuing education 
There has been significant growth in the number of courses and educational events available for dentists to attend. This has given them the opportunity to enhance their cosmetic dental knowledge and skills.
As a result, dentists feel more confident in offering high-quality cosmetic dentistry to their regular patients. This has led to an increase in the uptake of cosmetic dentistry because both patients and dentists have become more comfortable discussing cosmetic treatment options.
We have come a long way from the birth of the cosmetic dentist in the early 1990s. Advances in dentistry have allowed cosmetic procedures to become more effective, aesthetic, accurate and cost-effective for patients.
Whereas it may have taken 10 or 20 years for a new technology to take hold in dental practice in the past, nowadays, innovations are rapidly appearing and being implemented.
As dentistry enters this new phase of digitisation, I believe in the future there will be wider adoption of technology where it becomes an industry standard.
Conclusion
I think the next big three things to look out for are artificial intelligence, 3D printing and augmented reality. 
Augmented reality technology has already become familiar through social media app filters. This is already being applied to dentistry with an overlay of a virtual depictions of the improved smile prior to the procedure.
This will become more sophisticated and personalised to each individual with the ability to tailor different options before a patient even sits in the dental chair. 
Artificial intelligence could be integrated to analyse smile data, research findings and treatment techniques to offer treatment options and probabilities of success for individual patients. This would make patient education easier with the help of an AI generated report. The result of this could further increase the popularity of cosmetic dentistry.
Artificial intelligence is also already being used to help monitor patient treatment, such as during clear aligner treatment. As such, it will likely become more popular and ways to use AI in other areas of dentistry will no doubt be explored. 
Computer-assisted design (CAD) and computer-assisted manufacture (CAM), including 3D-printing will continue to revolutionise dentistry. 'Same day dentistry' will become increasingly common as dental practices adopt the technology and infrastructure needed to make this a reality.
As cosmetic dentistry advances and its popularity with patients continues to increase, the profession will no doubt meet the challenges that are presented to it and embrace this new digital revolution. 
---
Find out more about Denplan.