The impact of social media on cosmetic dentistry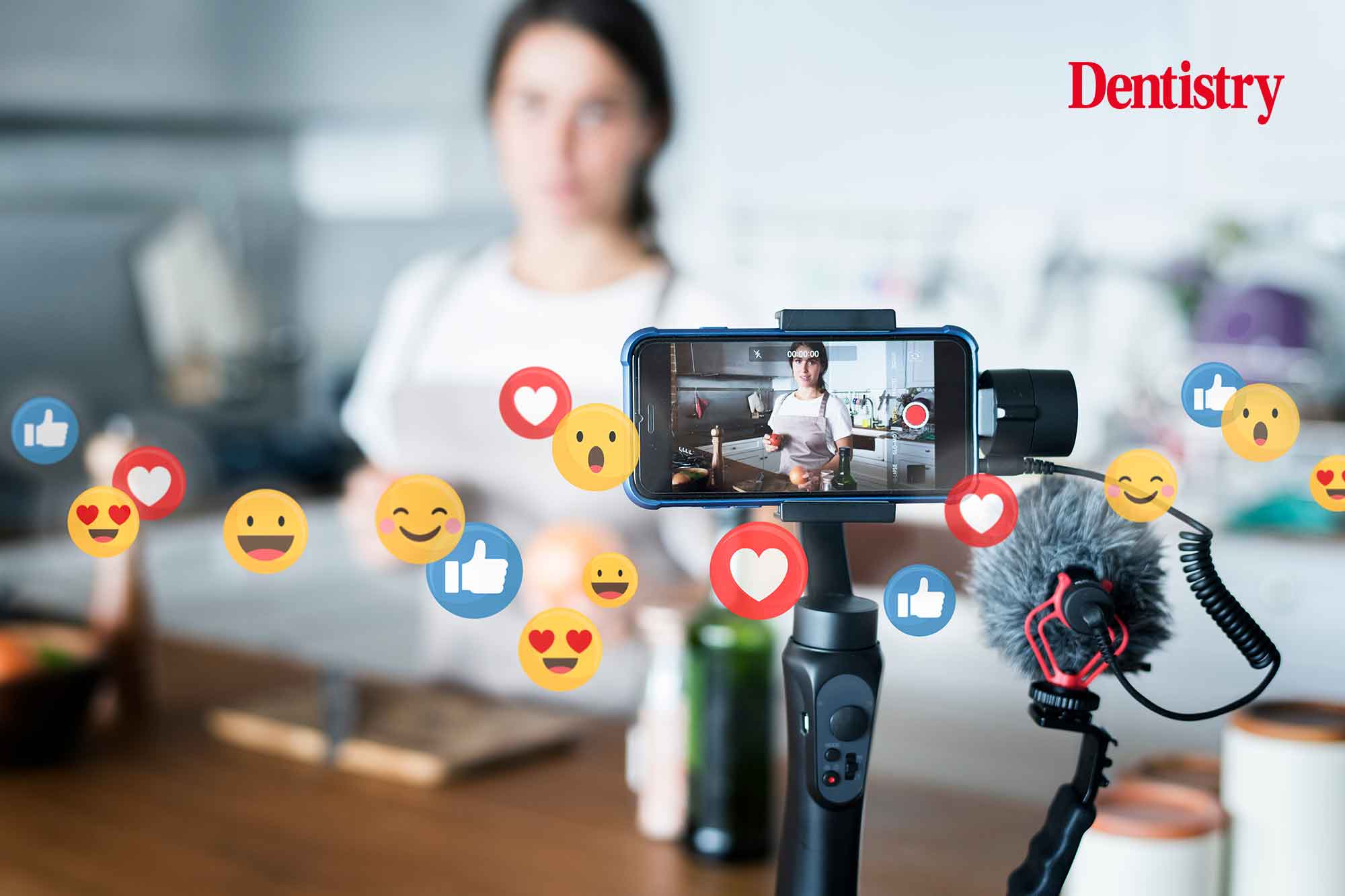 With a growing demand for a 'celebrity smile', Jenita Radhakissoon explores the responsibility of clinicians to educate their patients.
In today's society, social media plays a key role in our everyday lives. One click of a button and everything you want is done; be it replying to an email or connecting with family members abroad.
The impact of social media and usage has majorly increased. Especially during COVID where Tiktok and Instagram were amongst some of the most popular apps during this time.
It is unquestionable that younger generations particularly have always strived to look like their favourite celebrity, beauty blogger or trend setters.
Many patients are obsessed over cosmetic dentistry. They often seek to achieve the so called 'celebrity smile', which involves pearly white straight teeth. Another popular procedure that everyone is asking for is veneers.
This is due to the fact that social media platforms such as Youtube and Instagram are enabling high profile celebrities to share their everyday personal lives via images and videos, thus increasing the demand for these procedures as they thrive to be the perfect version of themselves.
Dental tourism
One trend that various social media platforms advertise is dental tourism. This involves individuals seeking dental care outside their local healthcare systems. They are often accompanied by a vacation.
This trend has increased due to Youtubers promoting dental treatment in countries other than their own.
The motivation for travelling away from home to receive dental cosmetic treatment abroad varies. However, the extent to which dental tourists are aware of the risks involved in choosing the correct dentist are not addressed.
Youtube videos and other platforms portray a different perspective on cosmetic dentistry, leading to an increase in people's expectations.
Due to these trends, patients have become unaware of the consequences that arise by going abroad for dental treatments.
Some of the risks that patients should think about are:
Have you been able to ask questions regarding the treatment?
Has the dentist you have selected been able to answer all your queries and confusion properly?
Did the clinician give other treatment options, such as minimally invasive procedures?
Has the dentist mentioned and explained all the costs and pre and post care?
Patients should know all the possible options by trusting the practice and not base their decisions on social media influencers' opinions.
Unrealistic goals
Even though social media is a great source for both educating and connecting, it is not uncommon nowadays for patients to find a dentist based on the opinions of a social media influencer.
This can cause a great challenge for practitioners. Particularly when trying to achieve unattainable goals.
Patients should know that procedures are not cheap. It is our responsibility to give patients honest advice.
In my opinion, it is ultimately the patient's idea about what their desired dental appearance should look like. However, the path to achieving this is often filled with various difficulties including interpretive, psychological, ethical, artistic, mental, and legal problems.
This could also be risky and offer no guaranteed long-term functional or aesthetic benefits.
---
Follow Dentistry.co.uk on Instagram to keep up with all the latest dental news and trends.