Building a solid reputation in 25 years of dentistry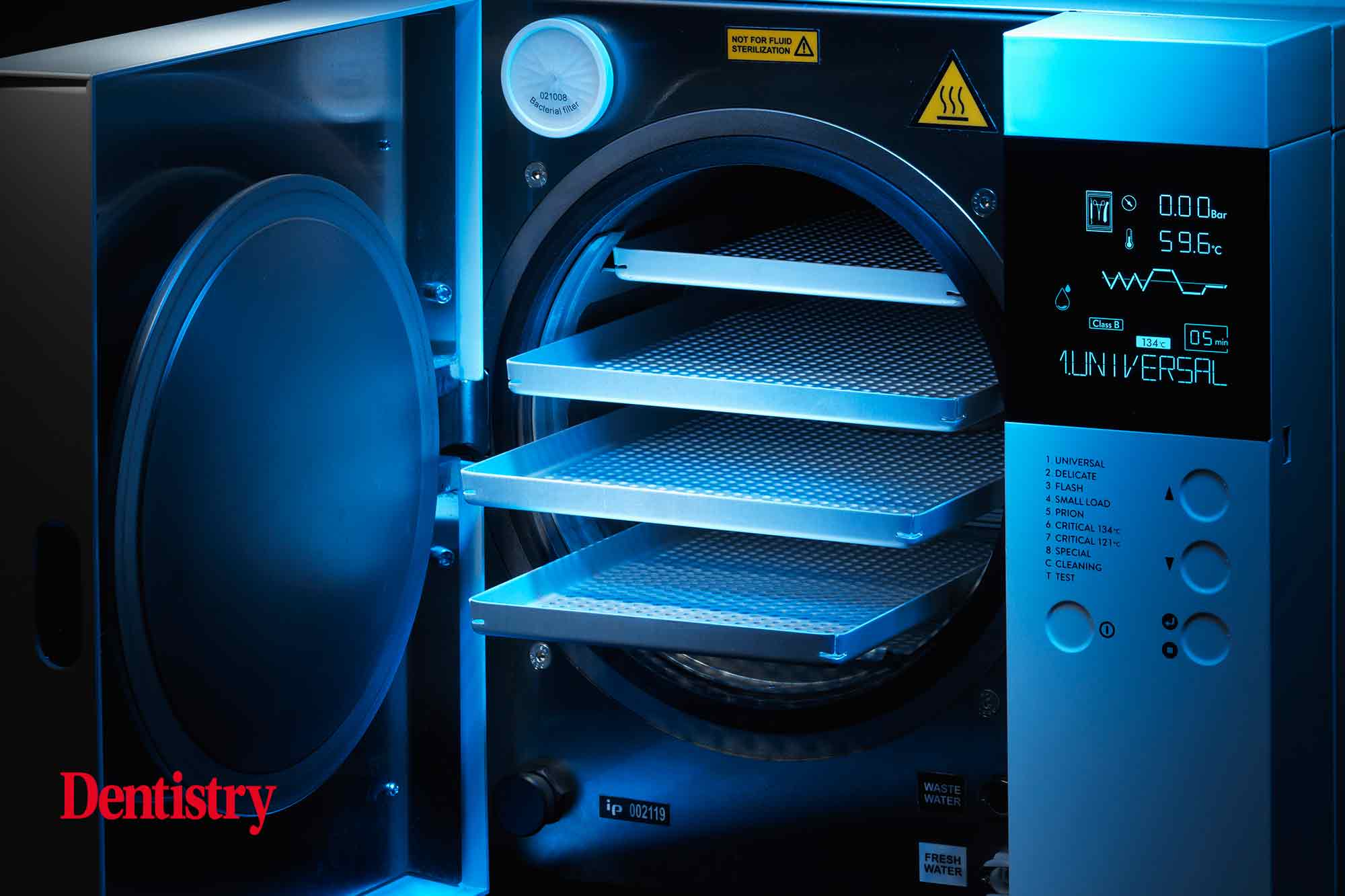 It is said that a week is a long time in politics, but 25 years in dentistry is truly something else.
Since the turn of the millennium, the rapid development of digital technology has allowed significant advances in every area of dentistry in ways few people could have imagined. NSK is proud to be a part of that incredible journey.
Since NSK's founding in 1930, our mission has been to protect the dental health of people across the world, working closely with dental healthcare professionals and partners in order to achieve this goal.
Through innovation, creativity and a dedicated team, NSK has become a global leader in handpiece manufacturing, creating high performance, durable, precision instruments that are constantly improved and enhanced as new technology is introduced.
Today, NSK has established business sites in 16 countries around the world. We sell our products in more than 135 countries.
This is only made possible by ongoing research and development and substantial investment in the latest technologies. This is so we can continually respond to market changes and meet the demands of the profession in endodontics, prosthetics, orthodontics, oral hygiene, laboratory, surgical and restorative procedures.
Decades of product innovation
NSK has always been at the leading edge of innovation in dentistry. From the introduction of the world's first turbine with an encapsulated cartridge for easy in surgery self-service in 1972 and all titanium turbines in 2001, through to the world's first LED optic couplings in 2009.
In 2013, NSK launched the world's first 45-degree speed increasing contra-angle, the Ti-Max Z45L. This provides effortless access to hard-to-reach molars.
Importantly, the Ti-Max Z45L also introduced the world's first two-way spray function. This gives a choice of a traditional water/air mist for restorative work, or by turning off the spray air controlled by a simple switch at the bottom of the handpiece, a water jet only for minor oral surgery procedures to help prevent subcutaneous emphysema.
The NSK S-Max pico ultra-mini turbine introduced the smallest neck and head size in the world (as of March 2011). This is a handpiece specifically developed for minimally invasive (MI) procedures to ensure wider visibility and a more comfortable operation.
NSK has also been at the forefront of the development of electric micromotors. These evolved from original large and heavy models, to powerful lightweight micromotors. For example, the NLX series can be fully integrated into the delivery system of most new and existing dental chairs to drive speed increasing contra-angles.
Rising to recent challenges
No one could possibly have envisaged we were heading towards a global pandemic in 2020 that would change not just dentistry, but everyone's lives. In immediate response to the pandemic, dental equipment manufacturers acted swiftly. They developed products which helped to reduce aerosol generation during procedure. They also provide practitioners with alternative, non-AGP or low-AGP treatment options.
NSK was at the forefront of these measures and modified its Ti-Max Z95L speed increasing contra-angle with the unique two way spray function allowing clinicians to choose between a water/air mix and water jet only with just a twist of a switch.
The water jet combined with lower rotational speed provided adequate cooling while significantly reducing aerosol generation. This helps to minimise or prevent the potential for viral transmission between patients and staff during such uncertain times. The Ti-Max Z95L is also perfect for today's digital dentistry with its high precision cutting action.
Over the past few years, Brexit has also brought about many challenges. In response, we now hold extensive stock in the UK ready for delivery to UK dealers. This allows NSK to be even closer to its UK customer base.
Such is the success of NSK in the UK, we have the largest support network. We have local product specialists on hand to advise and support customers in their practice, online or over the phone at any time. Our dedicated UK-based service and support centre is in Stevenage, Hertfordshire.
Call us on 01438 310670 to talk about all things NSK.
Supporting the profession
NSK continues to invest in the development of handpieces, portable micromotors, implant and surgical equipment plus implant stability measuring devices and is at the forefront of supporting training to dental professionals across the UK in order to get the best from the products they need day-to-day.
The NSK Ikigai Oral Hygiene Programme has been specifically designed to support dental hygienists and therapists. It helps bring them more confidence, energy and motivation to enhance their career and oral care practice.
NSK Ikigai Live is now back on schedule for 2022. It features a series of live hands-on training sessions and sector-specific lectures with leading KOLs in venues across the UK and Ireland.
Acquisition and diversification
In 2017, NSK acquired Italian autoclave manufacturer Dental X, one of the leading and best-known manufacturers of vacuum sterilisation equipment.
Dental X has been active in the dental and medical market for over 30 years, with its most popular sterilisation unit, the Domina Plus B, relaunched as the NSK Iclave vacuum autoclave.
This has been a huge success. It sits comfortably alongside other products in NSK's decontamination range, such as the Icare handpiece care and maintenance unit.
In 2018, NSK acquired Integration Diagnostics Sweden AB (IDSAB). They had been successfully selling the Penguin RFA, the user-friendly and affordable system for measuring implant stability and osseointegration. It enhances treatment planning and ensure predictable outcomes, technology now available to clinicians as the Osseo 100+.
Looking forward
In the coming years we expect the UK to fall in line with Europe and the majority of the western world by making it mandatory for dental practices to only use B-type vacuum autoclaves.
Digital dental technology will be fundamental in changing the world of dentistry, enhancing the patient experience while radically changing traditional analogue dental procedures. In some ways, the future is already here. For example, the new NSK Surgic Pro2 implant and surgical motor has Bluetooth connectivity and easy integration with a range of other digital devices.
Both NSK and dentistry.co.uk have come a long way in the past 25 years. From everyone at NSK, we would like to wish a very happy 25th anniversary to the team at dentistry.co.uk. Here's to the next 25 years!
---
For everything you need to know about NSK products and service, including the latest CPD online articles, special offers, information on NSK rental and our 10-day free trial on a range of high quality products, visit www.mynsk.co.uk.