Out of office – Shaadi Manouchehri on playing squash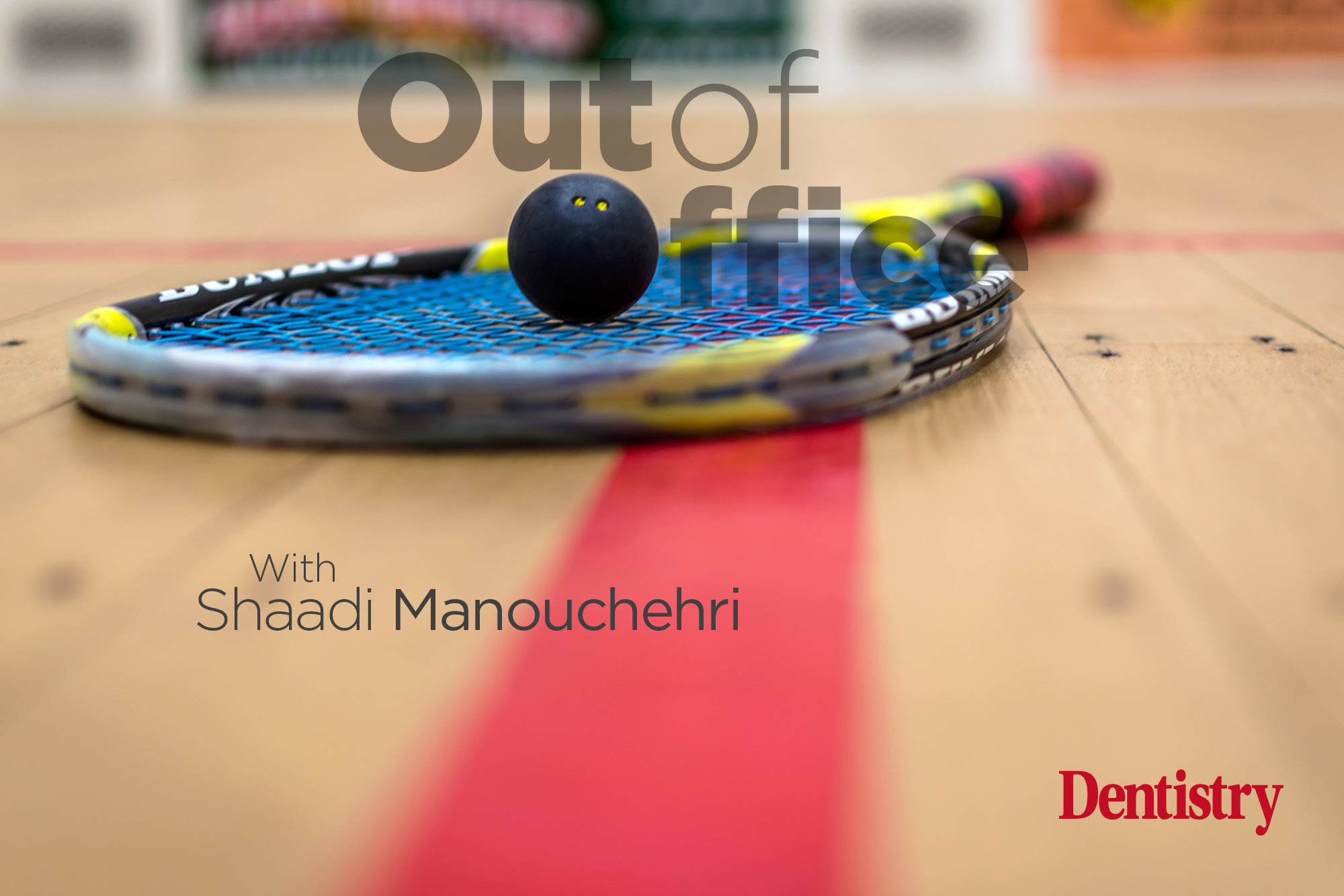 Shaadi Manouchehri talks about her love for grilled edamame beans and playing squash at an international level.
Please introduce yourself
I am Shaadi Manouchehri, a dentist based in London. I qualified five years ago from Barts and The London School of Medicine and Dentistry, following this I spent some time in hospital doing dental core training in paediatric and restorative dentistry as well as oral and maxillofacial surgery.
Just over a year ago (prior to the first lockdown in the UK) I decided to start making educational dental-related videos on Tiktok.
One of those videos went viral and that motivated me to continue creating content on social media platforms such as Tiktok and Instagram. I have since been selected to be on the Tiktok creator programme. I'm currently collaborating with Tiktok on their campaign to promote educational content on the platform.
During the first lockdown I wrote and published 'How to get into dental school – UK edition', which is a beginner's guide to applying to dental school (available on Amazon). I am host of Teeth & Tales podcast (available on all major podcast platforms including Spotify). I aim to raise awareness of dental conditions and treatments with the help of special guests.
What do you get up to in your spare time away from dentistry?
I spend a lot of my time away from the clinic focusing on content creation and social media growth. So it can be hard to switch off from 'work' altogether.
I am very close to my family and spend the majority of my free time with them.
Are you a foodie? Why and what particular food do you go for?
I have phases when it comes to food. Currently I'm obsessed with Sticks N Sushi's grilled edamame beans. I have a major sweet tooth and have had a lifelong love affair with Haribo.
I also owe my academic achievements to my jar of Nutella that sat by my side throughout my revision periods.
Are you into any sport? If so what sport? Why did you get into it in the first place?
I love yoga and pilates and try and do at least 30 minutes of this early every morning before starting my day. My family are all into squash and I was also gently encouraged to join them and started playing as soon as I could hold a racket.
When I was younger I competed in national and international championships and even won a few.
What type of television/movies do you like – any guilty pleasures?
I love a good chick flick. I think I've watched Miss Congeniality about 654 times.
Fun fact: I learnt English by watching Friends (hence why I had an American accent when I first started speaking English when I moved to London at the age of 11).
Do you like to travel and do your hobbies take you anywhere in particular?
I absolutely love travelling and cannot wait for my first post-COVID holiday. I'm at my happiest by a sunny sandy beach.
Why is it important to have hobbies away from your profession?
Dentistry can be incredibly stressful as a career and it's so important to have an outlet for that stress. I think we tend to get bogged down in the details and worries of life as a dentist and it's incredibly important to remember to not let dentistry get in our way of living life.
---
Catch previous Out of office columns:
Follow Dentistry.co.uk on Instagram to keep up with all the latest dental news and trends