Out of office – Neil Patel on holding an England ranking in table tennis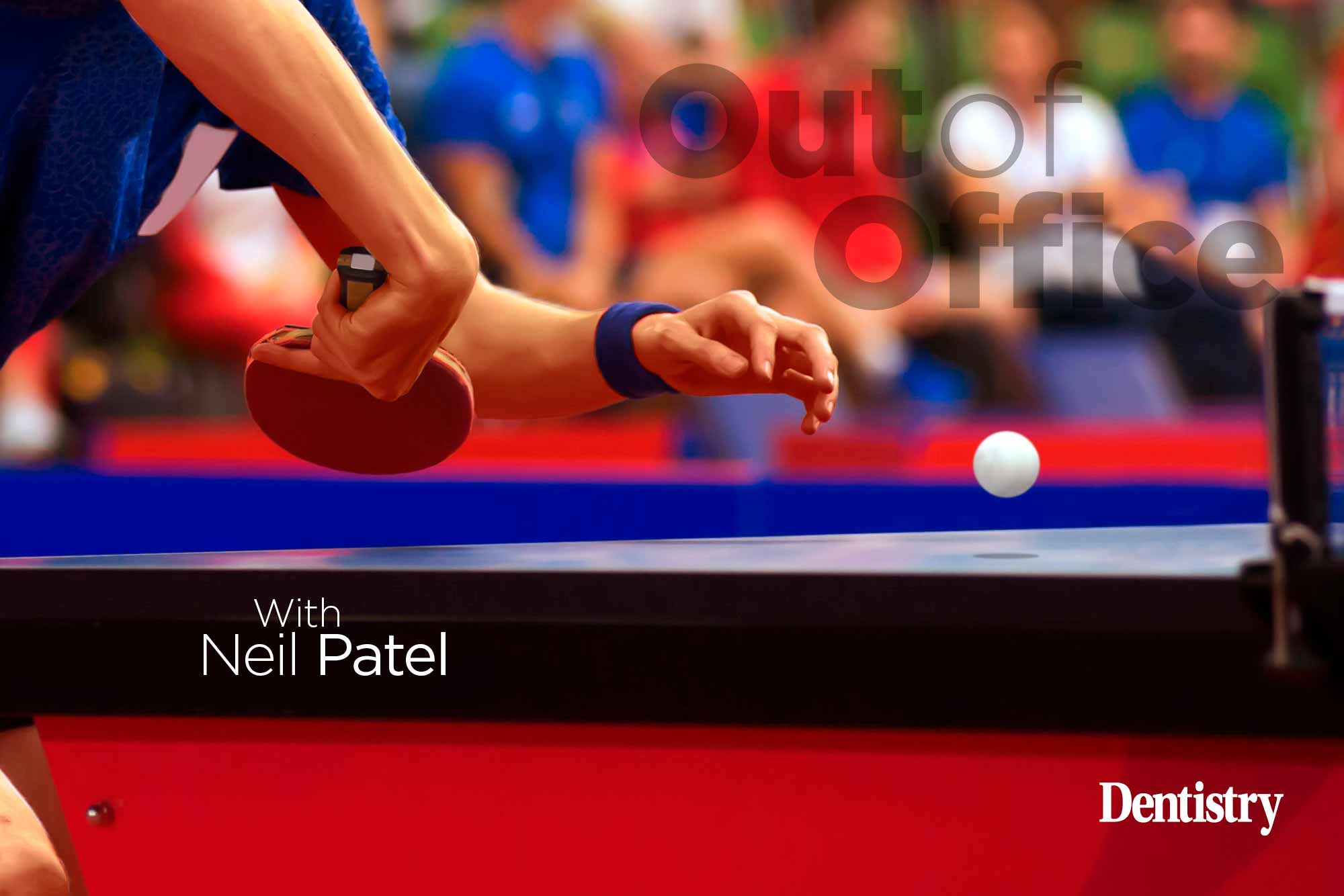 Neil Patel talks to us about his varied life away from the dental practice and how he previously held an England ranking in table tennis.
Please introduce yourself
Hi my name is Neil Patel and I am specialist in orthodontics.
I am a partner at Royston Dental Care, Hertfordshire and also work in clinics across Essex and London.
I have wide variety of clinical experience in growth modification, ceramic, self-ligating and am a platinum II Invisalign provider. From this I have lectured nationally and internationally and previous worked as a clinical adviser at the Eastman Dental Hospital, UCLH.
What do you get up to in your spare time away from dentistry?
Music and sports has a massive impact in my life.
Where I grew up in Swindon, there wasn't really much to do. So I was very fortunate my parents guided me into sport and music.
I have always had a serious competitive nature. So naturally I was a good fit for anything that involved winning. I am definitely a sore loser too!
In my spare time I love to run, spend time in the gym and play my guitar.
I have previously held an England ranking in table tennis and continue to play tennis and football.
Away from this I have completed multiple mud runs helping raise money for Alzheimer's, which is a charity close to my heart.   
Are you a foodie? Why and what particular food do you go for?
I have particular love for Thai food. But I could never turn down a good cooked home meal from the fantastic women in my family!
One of my favourite restaurants has to be 'Andina' in Shoreditch – a small Peruvian place that does a great pisco sour. And '28-50 Wine Workshop Kitchen' is anther one of my favourite places in Marylebone.
I am also definitely partial to a 'Nandos' from time to time.
What type of television/movies do you like – any guilty pleasures?
I'm a sucker for any crime drama or murder mystery TV shows. Recently I watched Your Honour with Bryan Cranston, which was brilliant.
I suppose I am hooked on them because they are redemptive, give us hope, and help us move from fear to reassurance.
A good underdog story is always a great watch. Mighty Ducks, Goonies and Dodgeball are just a few of my favourite films.
And secretly you might still catch me watching Neighbours and Home and Away. You have to love a good Australian beach drama!
Do you like to travel and do your hobbies take you anywhere in particular?
Like a lot of my generation, pre-COVID, we were extremely fortunate to have a free pass to any corner of the world.
I still have an insatiable appetite to travel. Having spent time in India and Australia with family I was fortunate to go to the Men's FIFA 2014 World Cup in Brazil, which was a great experience of sport and lot of cultures coming together.
My wife and I have also spent time in South Africa working with wild cats. And we have ridden 50cc monkey motorbikes across Marrakesh.
Not too many people know this, but I also own a speakeasy golf bar in China Town Bangkok with an old school friend of mine.
Do you like to travel and do your hobbies take you anywhere in particular?
For me having interests and hobbies outside dentistry is so important.
As dentists we are all very focused individuals and almost live in our own bubble, which is very intense. Even more so during the last year. Being able to switch off is key to longevity and enjoying dentistry.
Many of my friends and family are not in the dental/medical profession, which makes it easier to switch off. I make it a rule of not answering work-related emails or social media messages after 7pm and try to read or listen to non-lyrical music before the day is over.
It is easy to get stuck into auto pilot and continually be on the dentistry treadmill. With social media now such a huge part of dentistry it is almost impossible to switch off.
I've recently started listening to wellbeing podcasts, which has certainly contributed to an improvement in my mental and general wellbeing.
Striking a good balance between work and play is always the key to life. I feel taking time to stop, reflect, set goals and not putting too much pressure to continually strive and achieve is therefore a great strategy to implement.
---
Catch previous Out of office columns:
Follow Dentistry.co.uk on Instagram to keep up with all the latest dental news and trends.