Out of office – Christie Lawton talks about travelling up America's west coast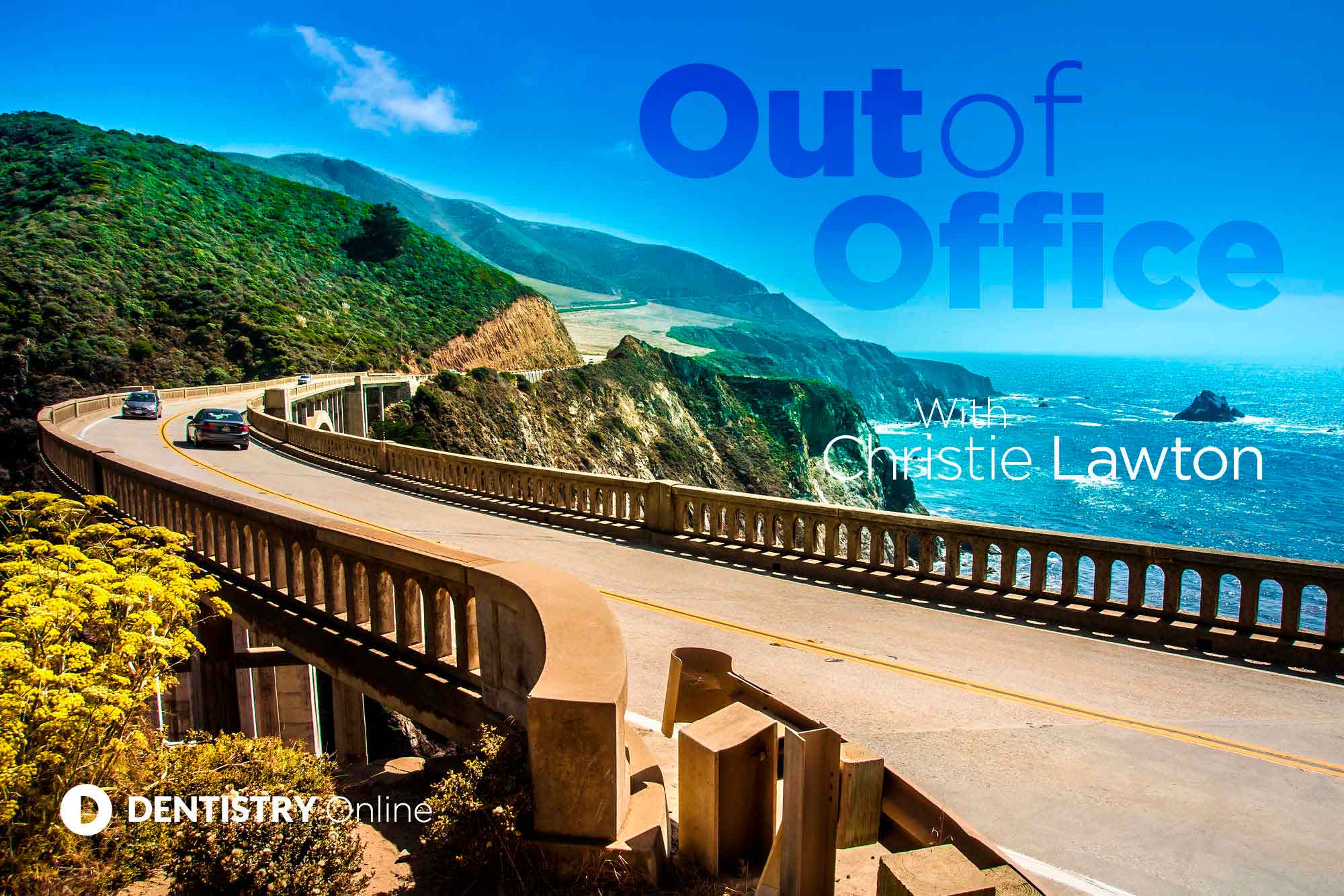 This week Christie Lawton speaks to us about travelling and her greatest adventure – driving the west coast of America.
Please introduce yourself
I'm Christie Lawton, a dental hygienist and therapist working in London.
I graduated from Dundee University in 2014. I spent one year working in a practice near my home town in Newcastle, but realised quickly that I needed to branch out further in order to challenge myself and unlock my full potential.
London hasn't disappointed me so far, with an ever-growing network of people and the ongoing development of opportunities both in my career, and social life.
What do you get up to in your spare time away from dentistry?
I'll try and give a pre-March 2020 answer for this one. Those were the days!
On weekends, you'll find me out for brunch/dinner with friends, or on long walks; usually involving coffee. Or a nice hot chocolate is our current fave!
In the first lockdown, I became more aware than ever of how much our job requires us to be physically present at all times. So I decided that it would be useful to develop other skills outside of dentistry.
My partner runs his own digital agency designing websites and helping companies transform their brands. As I have always been into writing, I started helping them with copy for websites and content for social media.
This is something I plan on pursuing further and would like to use these skills to help other dental practices in particular.
There is no denying the power of social media. I think many practices are yet to delve into that world; I feel inspired to help them with that.
Are you into any sport? If so, what sport and why did you get into it in the first place?
I am very into fitness, regularly attending gym classes (when they are open).
When we are eventually able to get back into gyms, I'd really like to take up mixed martial arts; it's just always something I thought looked really amazing. Now that the ability to start has been taken away from me, I have a fire in my belly to do it.
I also took up running when I moved to London. Something I never thought I'd say. But I'm lucky enough to live near the river and a run along there on a crisp sunny day is dreamy.
What type of television/movies do you like – any guilty pleasures?
For this I have two moods.
Quite often after a busy day, I just want something mindless to have on in the background; admittedly reality TV is great for this. Then if I want some grit, anything that is based on a true story gets my pick!
Guilty pleasures? Well, my flatmate and I just binge-watched Bridgerton on Netflix… If you know, you know.
Do you like to travel and do your hobbies take you anywhere in particular?
Absolutely! It's why we are here, isn't it?
I have been very lucky to visit some amazing places already, with fantastic friends who share the travel bug with me.
One of our greatest adventures was driving the west coast of America, with Coachella music festival being at the centre of our trip. It was the experience of a lifetime!
I love so many places in Europe, and have particular soft spots for Mykonos, Ibiza and the Amalfi Coast in Italy.
I also actually attempted my first ever ski trip last year. It was always a dream of mine. But unfortunately, we flew out there the day France went into lockdown and subsequently turned straight back around. So, I'd imagine I'll be heading out there when it's possible.
Finally, somewhere else I am yet to go is Asia. The second I can get there, that's where you'll find me.
Are you a foodie? Why and what particular food do you go for?
Food is life! One of the best things about living in London is how many amazing restaurants we have on our doorstep.
A huge part of my social life is meeting friends for dinner, or regular date nights with my partner. That is definitely one thing I will never take for granted again when this is all over.
It is no coincidence that my favourite cuisines match my favourite places. So, Greek and Italian all day long, yum!
Why is it important to have hobbies away from dentistry?
As much as I love dentistry, I am a strong believer in working to live, not living to work.
A good work-life balance is vital to me as our job is very demanding on the body; I also find switching off very important for my mind and soul.
I feel incredibly lucky to be able to leave work most days feeling fulfilled and not needing to take anything extra home with me.
---
Follow Dentistry.co.uk on Instagram to keep up with all the latest dental news and trends.
Catch previous Out of office columns: