Out of office – Samuel McHale on football, books and sustainable eating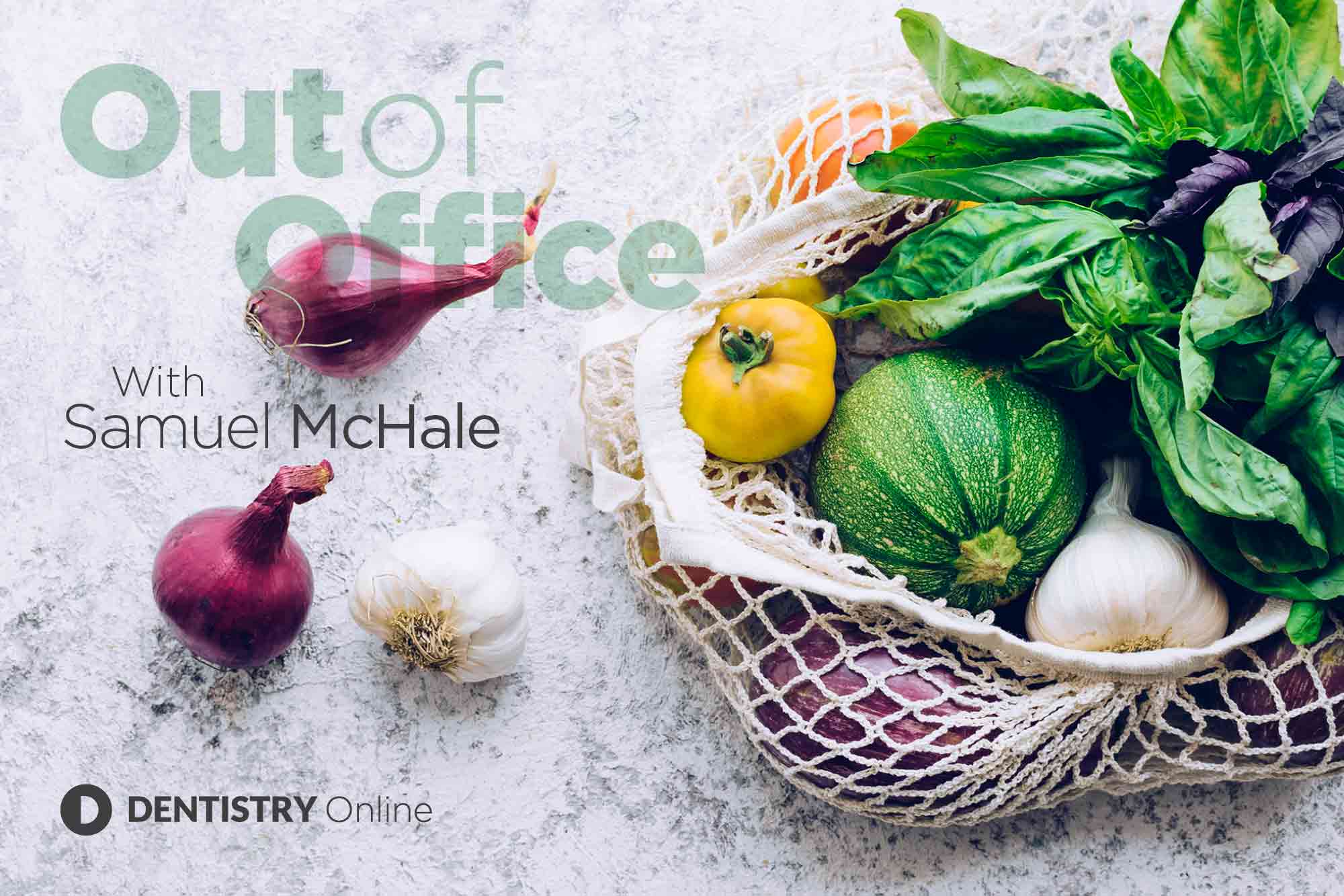 Samuel McHale talks us through his favourite books, his love for exercise and why everybody should make an effort to consume less meat.
My name is Samuel McHale and I am 26 years old from Leeds. I qualified as a dental hygienist/therapist in 2016 from the University of Manchester. In my spare time I run an Instagram page (@northernhygienist). I find it very useful for professional networking as well as educating the general public.
Currently, I work in three practices; Horsforth Dental, Springfield Dental Clinic and Vitruvian Dental Studio, which are all located in West Yorkshire.
Out of office I like to keep fit and active by hitting my daily step target and exercising regularly. It is important not just for my physical health but mentally too, like Joe Wicks says; 'You never regret a workout!' However, I invest most of my time and emotion into my other passion, Leeds United.
Whilst at university, I was part of the dental football team (Athletico Dentico) who went on a tour to Spain to match up against Unversitat de Valencia. The victory was a great way to wrap up my university years and two days later I flew to Thailand for six weeks! So you could say I like to travel.
The national sport of Thailand is Muay Thai and due to my interest in martial arts I opted to join the Muay Thai society whilst at university. It was a great way to meet new people whilst keeping active. I would always recommend future students to go out of your comfort zone, put yourselves out there, join a society and try something new.
Making a change
Once COVID-19 has passed it would be nice to experience another music festival abroad. At the moment it feels a long way away but I'm sure the good times with our friends and family will return soon. Due to not getting away this past year, my girlfriend and I would like to go Mexico for some winter sun, if it is permitted by then.
Generally, I am a massive foodie and love eating out (when we're allowed). My favourite restaurants in Leeds are Blue Sakura, Tattu and Blackhouse. I was inspired to attempt a plant-based diet before Christmas after watching David Attenborough and Lewis Hamilton online.
Lewis' animal cruelty posts really hit home as did David's environmental pleas. Agricultural deforestation is destroying our planet and I feel we are all responsible to some extent.
It was an insightful time for me. However, come Christmas day, I did give in to the pigs in blankets. Even though I am back eating meat, it is in a reduced capacity, with a focus on importance of responsibly-sourced meat and fish with organic eggs, fruit and vegetables.
I have definitely incorporated more plant-based products into my diet, like meat free sausage casserole and cauliflower steaks. In addition, I now opt for oak milk in tea or coffee. Rome wasn't built in a day but I think if everyone did their part, the small changes can make a big difference.
Big thank you
Personally, lockdown 1.0 gave me a lot of free time to delve into Netflix series. If I had to rank a top three I would say:
Dark
Money Heist
Narcos.
With Stranger Things a very close fourth. A special mention must go to Game of Thrones too – that was a journey and a half.
If I haven't got square eyes watching the TV then you can find me with my head in a book. I am a bit of a book worm. I generally read non-fiction books, mainly on WW2 and the Holocaust. My interest comes from my late grandad who was a huge influence from a young age as we visited many history museums around the north of England.
At the moment though, I am reading the Harry Potter collection after receiving them for Christmas and currently I'm on book number five (already!).
Our profession is very intense and can be demanding emotionally and physically. It is essential to let off a bit of steam and make sure you're in the best frame of mind to give our patients the best quality of care.
I love my job and can't ever imagine doing anything else. The key to doing my job well comes down to having amazing support and hardworking colleagues around you. So, a big thank you to all my hardworking dentists, hygienists, therapists, technicians, receptionists and nurses.
---
Follow Dentistry.co.uk on Instagram to keep up with all the latest dental news and trends.