Out of office – Hassan Asad on his love for Game of Thrones and baklawa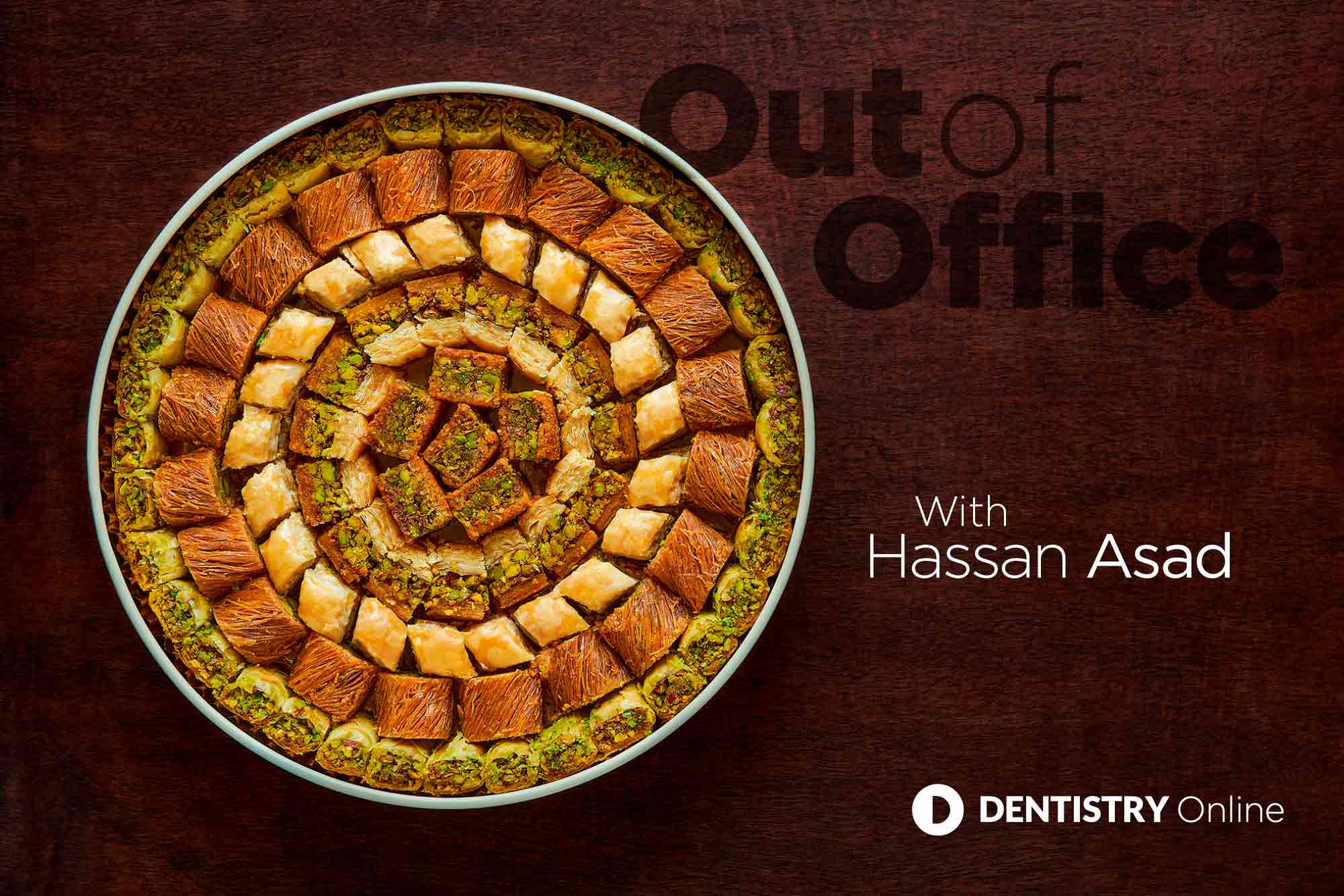 Hassan Asad discusses his favourite TV shows, playing tennis and why he thinks Middle Eastern food is unrivalled.
Please introduce yourself
Hello, my name is Hassan Asad and I also have an alias as The Bearded Toothfairy.
I graduated from Leeds University in 2018. Now I spend most of my time fixing teeth and trying to make them look pretty in the outskirts of south west London in Surrey.
I am originally Iraqi but have lived in the UK for the majority of my life. I am a massive tooth nerd but then it makes going to work more of a playground.
Although I love dentistry, teeth and gums can get monotonous. So I try to not take things too seriously and have fun with everything I do.
What do you get up to in your spare time away from dentistry?
I will answer this pre-COVID as some of these unfortunately we cannot do anymore.
I like to see family and friends, chill, gym, eat out, football, tennis, read self-books (and come to the end and realise that a lot of the book could be summarised in a page) drink coffee, discuss conspiracy theories, watch highlights of the best Game of Throne moments, listen to Hans Zimmer and discuss cases with other dentists (pretty sad I know).
Are you a foodie? Why and what particular food do you go for?
Absolutely. Middle Eastern cuisine is my favourite.
Whether its strictly an Iraqi dish with Quzi and Dollma or even across the border for some steamed saffron rice topped by a kohibda from our Persian friends or drop into Lebanon for some fattoush.
Turkish food as well…offftttt that is delicious too.
This is all of course followed up by some baklawa, Iraqi chai and a plate of freshly baked Kuneffah to send you to a food coma and dangerously increase your blood glucose levels.
The Middle East may not be the most politically stable region, but no other cuisine rivals.
Are you telling me a roast is better than a mixed grill? Nah, come on let's be serious now.
Sushi is also delicious.
Probably best I move onto the next question because I could go on for a while.
Disclaimer – I am awful with spicy food. I get lemon and herb but recently I am attempting to spice up my taste buds and enter the medium realm. I apologise for being weak.
Are you into any sport?
In terms of sport – I love football and recently got into tennis a fair bit.
If anyone follows me they would have been spammed enough. My aim is to be the first Iraqi to make it to the Wimbledon championships (God willing). We will see though. Not going to put too much pressure on myself.
I could have been a professional footballer, but unfortunately I had a knee injury, so I picked dentistry.
Being an Arsenal fan is tough and doesn't help add to the anxiety and stress that dentistry can sometimes provide *sigh*.
What type of television/movies do you like?
The standards. Harry Potter and Lord of the Rings.
My favourite Harry Potter is probably the Chamber of Secrets. Lord of the Rings Return of The King still gives me goose bumps.
When the Rohirim turns up onto Pelanor fields and they start screaming 'death' and charge at the orcs to take back Minas Tirith and free Gondor…speechless.
Gladiator, Blood Diamond, Black Hawk Down, The Departed are also all up there.
Then of course the standard Netflix shows and Game of Thrones, which was horrendously ruined.
Shockingly, I haven't seen The Avengers.
Do you like to travel?
I don't think I know anyone that doesn't like to travel or go on holiday.
Hopefully once we go back to normality, I would like to go travel around South America but will probably end up in Dubai.
Why is it important to have hobbies away from your profession?
Hobbies away from our profession are imperative.
Dentistry can be exhausting and mentally draining – you need an outlet. Unfortunately at the moment with COVID rules it's not as easy. But having something to allow you to destress is important.
Whether it's baklawa or backgammon you need to put teeth aside sometimes and switch off. Easier said than done!
---
Follow Dentistry.co.uk on Instagram to keep up with all the latest dental news and trends.