Out of office – Grace Burridge on her love for long walks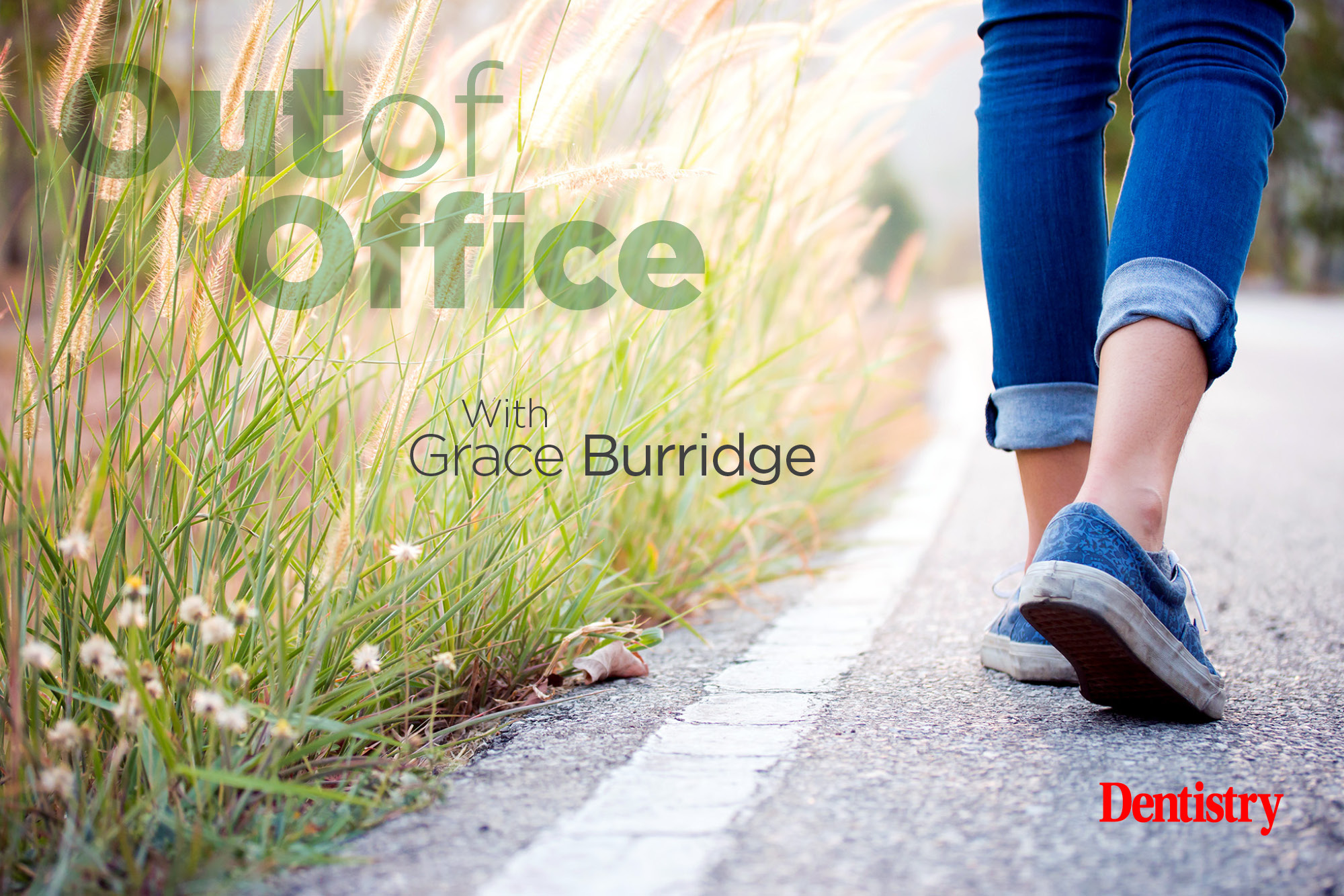 Grace Burridge discusses her love for long evening walks and her dream to visit a yoga retreat abroad.
Please introduce yourself
I'm 24 years of age and live in Northamptonshire. I have lived in the same village my whole life and can't honestly envisage moving out of it. I have been a dental nurse for around four years now and could not imagine ever doing anything else. People always ask me why dentistry? I cannot give an answer other than, I just love it – my friends and family think I'm weird.
What do you get up to in your spare time away from dentistry?
Away from dentistry I like to spend time with my family. Family is super important to me and I think this pandemic has definitely made people aware of what and who is precious in life. I love to do yoga to relax and unwind, I feel this really helps me de-stress.
I like to go on long walks and have recently taken up running – I am doing the 100 miles for the Dental Mavericks challenge throughout April so am hoping to get my running technique down to a tee.
Are you a foodie? Why and what particular food do you go for?
There has never been a question more apt – 100%, yes I am a foodie. My partner would say the only time I am ever quiet is when I am eating. I love all food – apart from celery… yuck! I will try any food and am always up for trying new cuisines.
To be honest, there isn't much I will not eat but I am partial to some mozzarella dippers.
Are you into any sport? If so what sport? Why did you get into it in the first place?
I'm not into any sport per say but I did use to really enjoy netball at school. I love watching rugby but I don't think I would be able to participate.
What type of television/movies do you like – any guilty pleasures?
I will give anything a watch really – I do love thriller or action whether it be a series or a movie, they always have me hooked. On the other hand, I will always sit and watch a comedy. 'Just go with it' has to be up there in my top 5. I could watch it over and over again.
Do you like to travel and do your hobbies take you anywhere in particular?
I absolutely love travelling! I love exploring new places and finding undiscovered gems in different countries. My favourite country to travel to has to be Greece. I just think it is absolutely beautiful and the culture is inspiring.
My hobbies have never taken me travelling but my dream would be to go to a yoga retreat in a different country – I think it would be so relaxing. It's definitely something I would aspire to do.
Why is it important to have hobbies away from your profession?
It is so important to have hobbies away from your profession because, let's be honest, the days can be incredibly stressful if you do not have an escape your mind will never focus on anything else.
With the weather warming up – hopefully – I can't wait to get out of an evening and go for a nice long walk with my partner and the dog, and admire the English countryside.
---
Catch previous Out of office columns:
Follow Dentistry.co.uk on Instagram to keep up with all the latest dental news and trends.