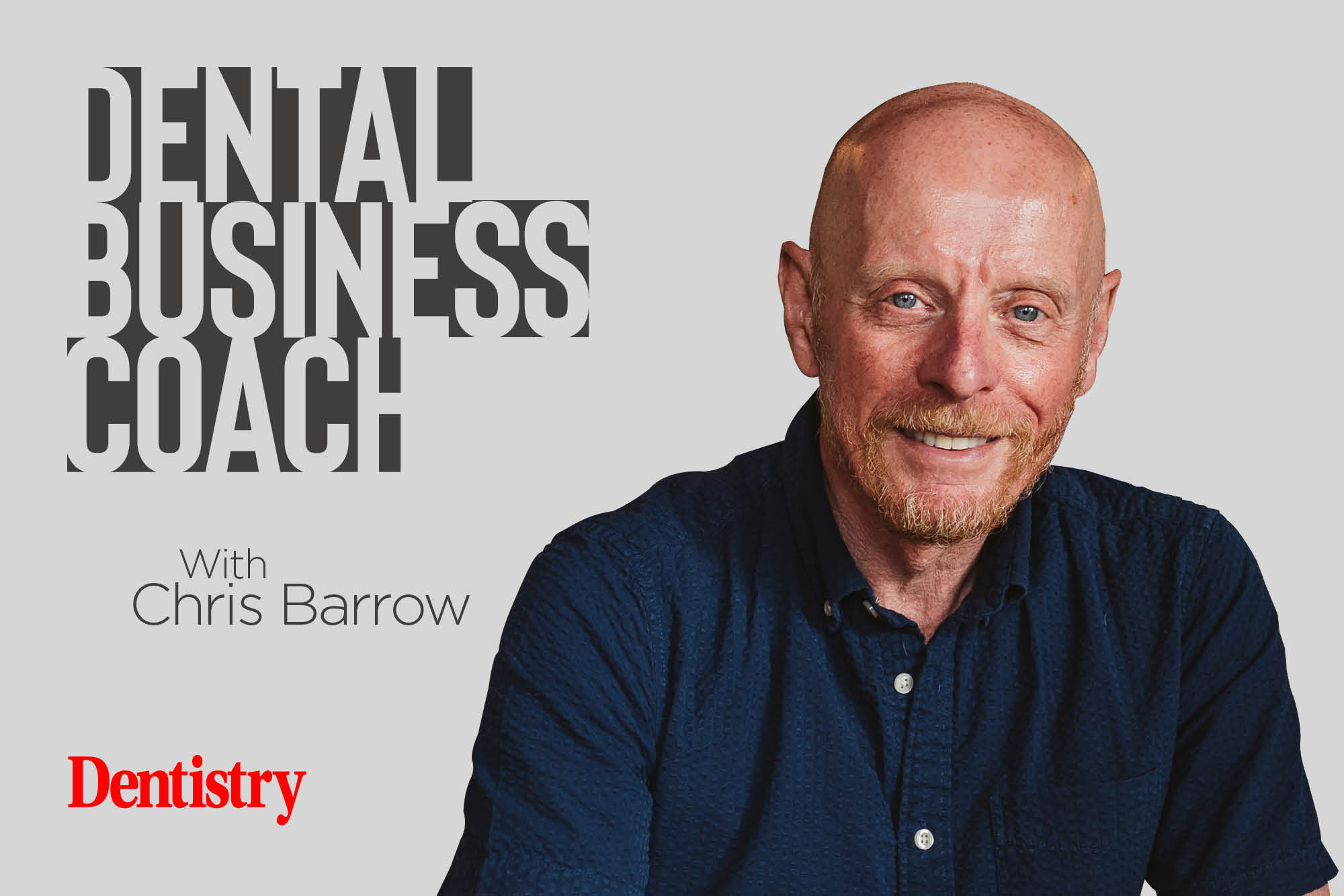 This month, dental business coach Chris Barrow shares his top tips for increasing the value of your dental business to maximise profit at the point of selling.
A client recently asked me for a plan of action to grow their business profits by 20% per annum compound (PAC) for the next five years.
Ultimately, the objective was to prepare for selling the business at a goodwill value that would allow the owners to achieve their personal financial goals.
Notwithstanding the fact that markets (and goodwill values) move in cycles, we have to make some reasonable assumptions as to what multiple of earnings before interest, taxes, depreciation and amortisation (EBITDA) will apply in 2028. We can then reverse engineer the business back to today – and start planning.
Here is a summary of my main tips to the client:
1. Production
Accurately measure the average daily gross production of each of your fee-earners.
2. Performance
Target and manage your fee-earners to hit daily production targets.
3. Prudence
Don't let profits leak out of your business – keep a careful eye on expenses and overheads.
4. People
Recruit more and better fee-earners
Recruit and retain a Champions League team
You are only ever as good as the management team you build.
5. Placement
Have the right clinicians doing the right work. Hygienists, therapists, dentists and specialists should be working to the fullest extent of their scope of practice.
6. Products
Ensure that the dental solutions that you are promoting (while appropriate and affordable) carry a competitive profit margin.
7. Promote
Attract the right type of new patients in healthy numbers through internal and inbound marketing
Promote healthcare as your core value.
8. Plan
Recommend your dental plan at every opportunity to foster patient loyalty and stability of cash flow.
9. Pathway
Deliver a patient experience that people will remark upon to their family, friends, and colleagues
create a training and development programme that allows your team to shine
Embrace every aspect of digital dentistry.
10. Prices
Review regularly and never be afraid put your prices up!
11. Private
Dare I say that you are going to find it very difficult to grow an NHS practice by 20% (PAC).
12. Presence
Be there as a leader that people trust, respect and like
Listen to what your clinicians, team and patients tell you.
13. Prepare
For each 90-day cycle in the 20 quarters before selling the business
For each 90-day cycle in the 20 quarters after selling the business and during your earn-out.
14. Peace
Stay calm, stay focused and you can be confident that we will get you to your destination.
---
Catch up on previous Dental Business Coach columns:
Follow Dentistry.co.uk on Instagram to keep up with all the latest dental news and trends.