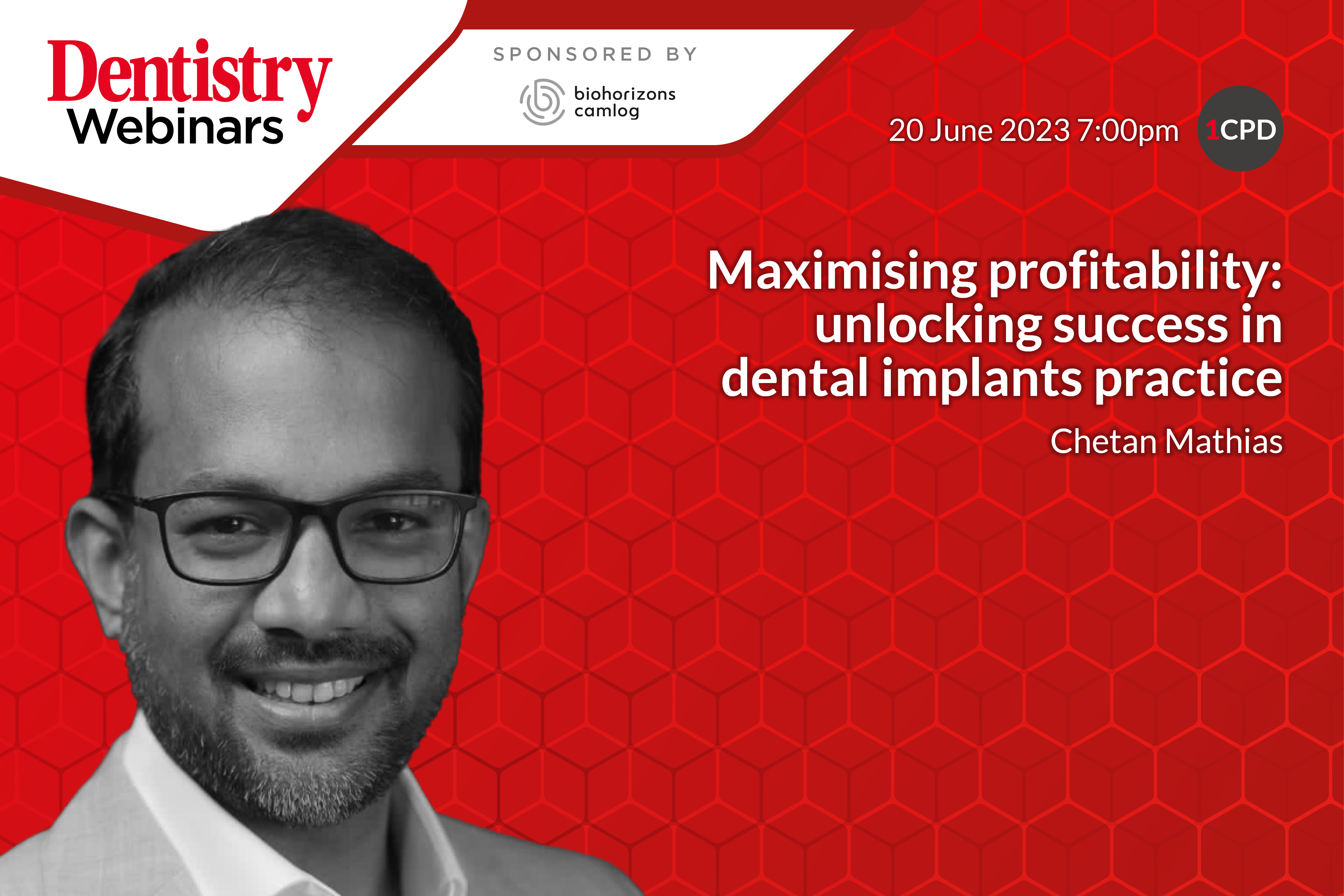 Join Chetan Mathias on Tuesday 20 June at 7pm as he discusses maximising profitability: unlocking success in dental implants practice.
Discover the transformative power of digital technology and streamlined processes in implant dentistry to elevate patient outcomes and boost practice profitability.
This comprehensive webinar will delve into cutting-edge techniques, efficient systems, and automation strategies that will revolutionise your approach to building a thriving dental practice centred around dental implants.
Join us as we unlock the secrets to optimising patient care, streamlining procedures, and maximising profitability in the dynamic world of dental implant dentistry.
Learning outcomes
The cutting-edge techniques in digital technology
Efficient systems and automation strategies to build a thriving dental implant practice
How to optimise patient care by streamlining procedures
How to maximise profitability in the dynamic world of dental implant dentistry.
Chetan Mathias
Dr Chetan Mathias is a practicing dentist and co-owner of two practices, leading a large team in both practices. His areas of interest are digital implant dentistry and full arch rehabilitation.
He has been using Biohorizons implants since 2009 and is one of the largest users of the Camlog implant system.
Chetan is actively involved in training dentists nationally and internationally on surgical implant dentistry.
He is also a member of the Royal College of Surgeons, Edinburgh, ADI and the ITI.
---
Catch up with previous On Demand webinars:
Follow Dentistry.co.uk on Instagram to keep up with all the latest dental news and trends.