Ken Finlayson on 25 years of dentistry.co.uk – 'I feel incredibly proud'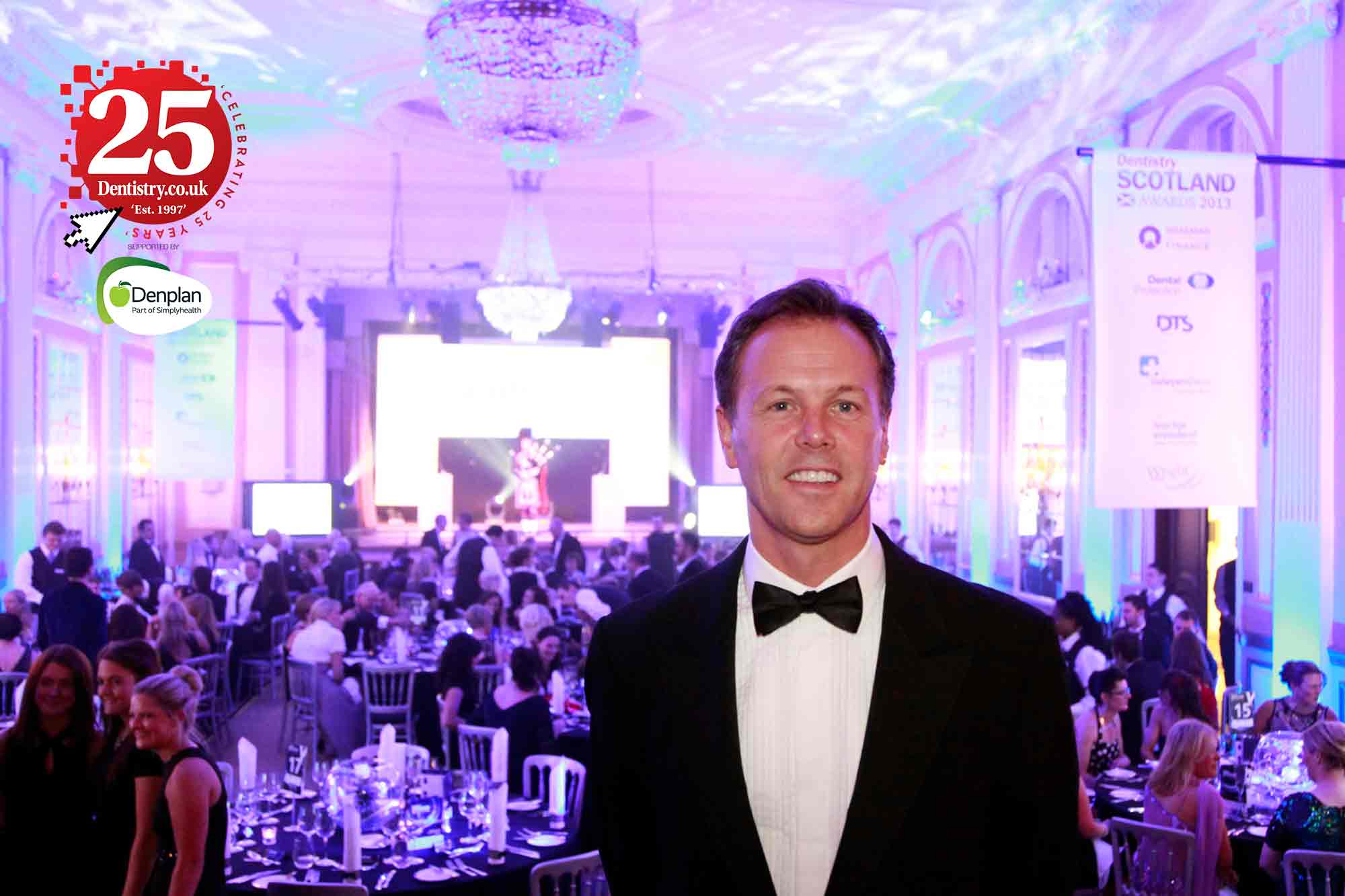 Ken Finlayson, the chairman of FMC, shares his thoughts and feelings of dentistry.co.uk turning 25 and what he envisions for the next 25 years.
So 25 years of dentistry.co.uk. As chairman of FMC, how does this feel?
I feel incredibly proud to have a quarter of a century of dentistry.co.uk out there – especially given that there weren't that many people on the net when we started. So to see how phenomenal a success it's been with such a gigantic user base gives me an incredibly proud feeling.
Back then the internet was very new territory and there weren't many websites at all. However, being a media business with fresh thinking ideas, it was something we were really keen to do. We wanted to be progressive and be where it's at in terms of how the dentistry world could receive their information.
We could never have anticipated that one day we'd have 100,000 users a month. I believe that dentistry.co.uk actually predated the website for BBC news. At the time, we didn't realise the significance of how ahead of our time we were.
What are some of your earliest memories of the website?
We'd simply put a few stories online each week. I feel that we were really ahead in dentistry communications but now we do more in a day than we'd do in a month back then. We've moved to be a totally different entity.
In 1997, we were an up and coming information company that sent out Dentistry magazine every month – magazines were the main way you could update people at that time. Readers got an independent view of what was going on in dentistry every month, and people really enjoyed it.
The internet was so off grid that we got the URLs  – fmc.co.uk and dentistry.co.uk – instantly because nobody was really focussed on online.
What have been some of your proudest achievements?
I don't think there's a particular moment that stands out over 25 years of being online but rather the phenomenal feeling to have that history and to have seen it progress. I'd say since dentistry.co.uk started, we've just improved and enhanced it with each year.
I suppose one element to the site which I really love is how we get a huge amount of traction on our stories and features.
In the pandemic, we were getting as many as 250,000 views on some of our stories. So the pandemic in itself probably highlighted how far the website had come and how it is informing those who care about dentistry.
I feel that now the dental world understands and acknowledges that it's the principal information medium in the sector and so turn to it first for everything that they can get.
Our responsibility going forward is to make sure we continue to invest and evolve so that it's right on the curve of what's happening as it was when we launched it 25 years ago. And to make sure we don't lose that.
Our latest concept 'Dentistry Live' aired for the first time this month which shows our ongoing drive to be the best we can be. This was live surgery, where our audience could access the site to see expert placement of implants and techniques pertaining to implant surgery. It has been a huge hit with our community.
What is FMC's mission with dentistry.co.uk?
Our mission is about connecting dentistry in whichever way we can – through print, through events, through exhibitions, through awards. This is increasingly taking place online so that our dental colleagues and the dental world can receive as much appropriate information as possible.
What would you envision for the next 25 years?
I feel that the best way to look forward is to consider how much we have achieved in the previous 25, and it's a massive amount. We started with one user and now we have an average of 100,000 a month – sometimes even more than that.
So I believe that the audience levels will grow to extremely high levels. We need to make sure that the website provides as much depth as possible in line with technological innovations.
It's hard to say what that will be, but we'll be striving constantly to make sure we're right on the curve.
Our track record shows we started before other people saw it happening and we want to continue with that attitude forever by constantly investing and considering the best way forward. We want to maintain our leadership position and continue to deliver even more brilliant and useful information to our dental community across the UK and the world.
---
Find out more about Denplan.