Dentistry.co.uk reaches 25 years old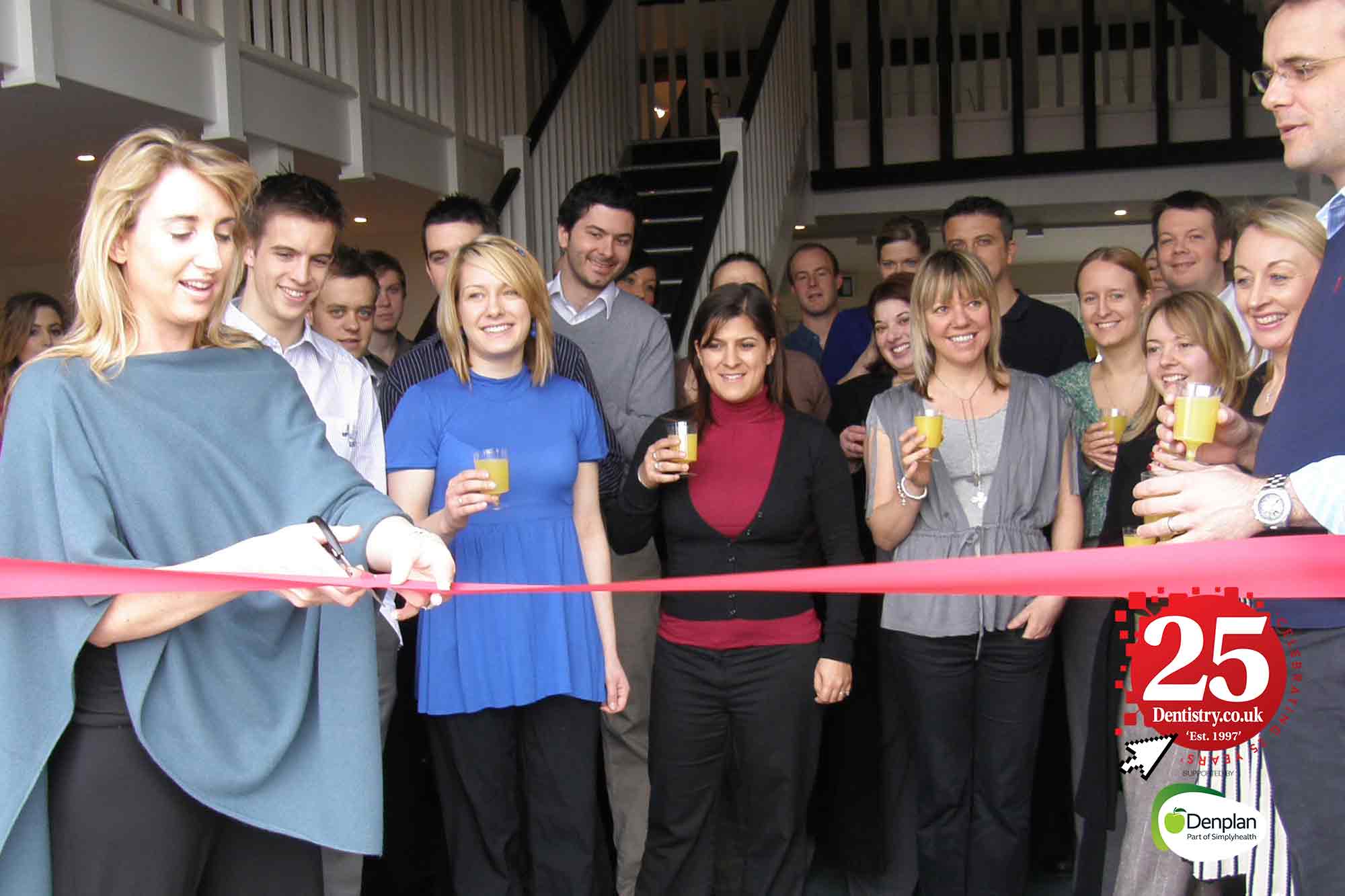 Dentistry.co.uk, the market-leading website for everything dental related, is celebrating its 25th anniversary this month with exciting daily content.
This month marks 25 years since FMC first launched the leading online dental news platform – Dentistry.co.uk.
It might sound outdated now, but the online platform was launched to reach a new growing audience who were active online.
Dentistry.co.uk was the first online publication dedicated to bringing the latest dental news to your screens.
'It seems obvious now, but launching a dental-specific website was a novel idea 25 years ago,' Julian English, editorial director at FMC, said.
'We actually launched the day before the BBC News website launched, which is almost synonymous with everyday life now.
'Dentistry.co.uk has obviously evolved many times during this time.
'But one thing that's always key, is the need to bring unique, reliable, factual dental news, to our readers, first.'
Dentistry.co.uk evolution
The website clearly looks very different now to how it did 25 years ago. The content it offers has also grown.
In recent years, Dentistry.co.uk has become the go-to website for everything dental related, from CPD to awards, jobs through to webinars.
But the one thing that has remained constant is the reliable, unique news it provides, keeping you right up to date with everything dental related.
'Dentistry.co.uk has become the hub for everything a dental professional might need. It attracts over 100,000 dental professionals every month,' Tim Molony, digital director at FMC, said.
'We continue to invest heavily in technology, systems, and our team understanding over what's important to dentists and dental professionals, more often than not leading the way with new innovations.
'We were amongst the first to incorporate webinars, jobs, awards, podcasts and a CPD platform all onto one website.
'And coming up on 16 June we're bringing the profession live surgery streamed via our education platform Dentistry CPD.
'This will become a regular feature covering the various clinical topics within dentistry.
'To date, we're still the only UK-based dental website with a mirroring app.
'So, rest assured, we'll be one of the first to bring you any future innovations that come to dentistry too.'
Join our celebration
To celebrate the success of the UK's leading dental website, we'll cover the changes in UK dentistry across the last 25 years.
We'll also speak to key opinion leaders and hear how things have changed since they started.
And we'll look ahead too, to find out what the next 25 years might bring.
'Keep coming back to Dentistry.co.uk over the upcoming month,' Seb Evans, Dentistry.co.uk editor, says.
'We've got a month of reflection, analysis and in-depth interviews to show you how much the website has changed.
'And we have a dedicated page on the website to celebrate and house all of this content. So you can peruse everything at your will.
'So please join us in celebrating the market leader. The dental profession's very own website that it can be proud of – Dentistry.co.uk.'
---
Follow Dentistry.co.uk on Instagram to keep up with all the latest dental news and trends.