Cosmetic corner – should you avoid injecting fillers following the COVID vaccine?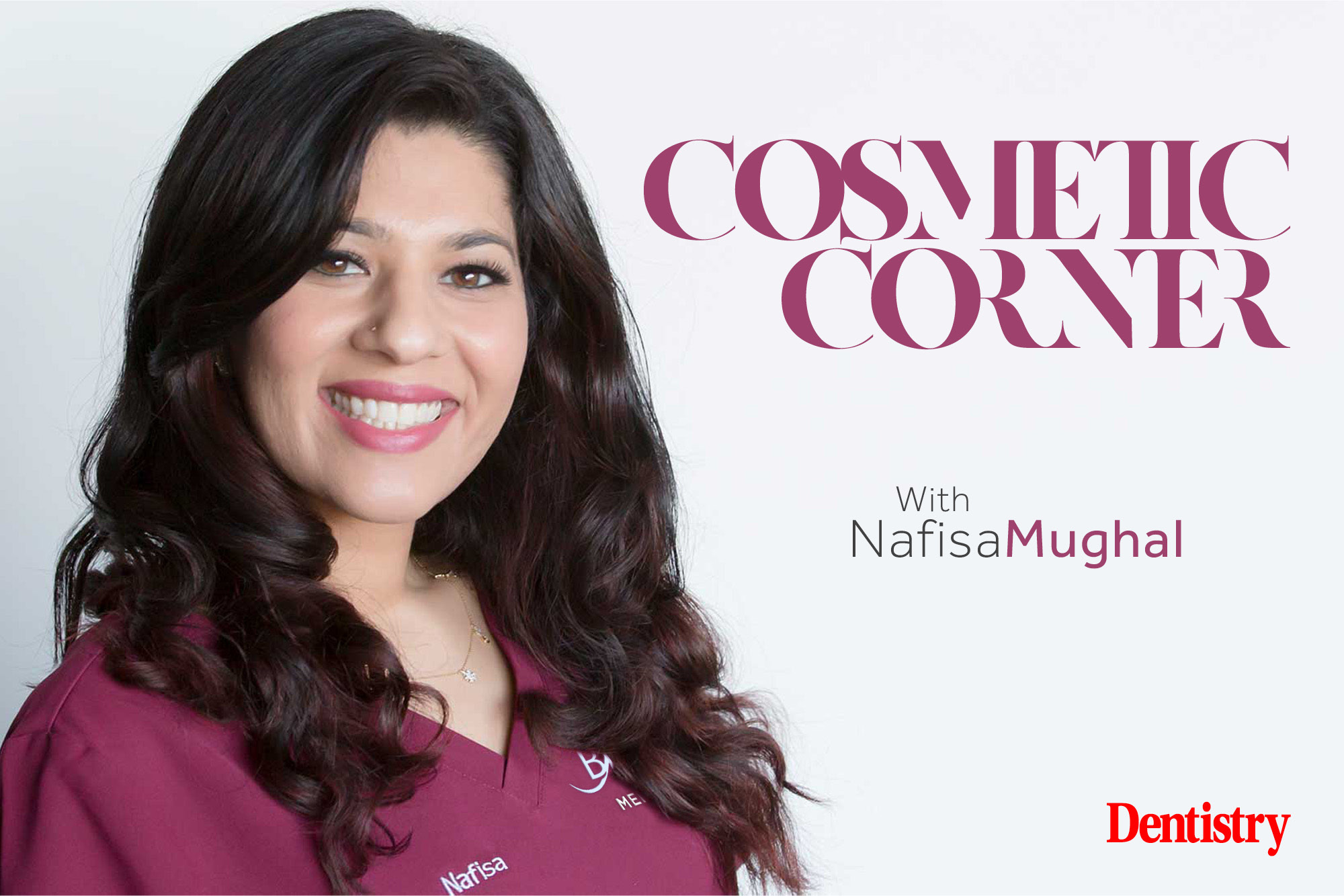 Nafisa Mughal discusses possible treatment side effects following the COVID-19 vaccine or infection.
Dr Martyn King, an aesthetic practitioner, has released a six-page guidance document for ACE group. It covers why we need to take caution when injecting dermal fillers before and after the COVID-19 vaccine.
The paper titled 'The impact of SARS-CoV-2 vaccination and infection on soft tissue fillers' explains that although there are currently few published cases that demonstrate delayed onset nodules (DONs) or delayed onset reactions (DORs) following either the COVID-19 vaccination or infection, it is a cause of concern to aesthetic practitioners
Dr King says: 'Delayed onset nodules or reactions occur weeks, months or even years after receiving a soft tissue filler treatment when the immune system is challenged.
'Potential triggers include viral illnesses, bacterial infections, dental procedures, excessive UV exposure, subsequent minimally invasive aesthetic treatments, and vaccinations.
'Thereby, it is essential that all practitioners are mindful of this risk. However, a study of 106 participants from 18 different countries concluded that COVID-19 vaccines did not appear to confer a greater risk of a soft tissue reaction than other identified triggers.'
Given this, it is very important that we as practitioners discuss possible side effects. As well as highlighting potential issues with our patients thoroughly.
Immune response
Infection with COVID-19 can stimulate the immune response. This leads to a cascade of immune responses, one being DONs, and inflammation.
The report suggests that treatment of such issues is more difficult to treat and resolve than those prior to COVID-19.
The report goes on to mention: 'Regarding soft tissue swelling following COVID-19 vaccination, this is not unique to these vaccines and similar reactions can occur to many different vaccinations6.
'However, the cohort of patients that regularly receive vaccinations, such as the annual influenza vaccine, are generally different to the cohort of patients that undergo soft tissue filler procedures.
'As the COVID-19 vaccination is currently targeting the entire adult population, the incidence of soft tissue filler reactions is likely to rise'.
Signs and symptoms
A delayed inflammatory response can manifest as:
Discolouration
Painful nodules that do not resolve
Hardening lumps
Swelling.
Treatment areas
Although the data is very limited at this time, initial data shows those that have tear trough or lip fillers seem most susceptible.
However, because these two treatments are highly popular it could just be a case of higher frequency of treatment in the area overall, rather than them being of a higher risk.
Reducing the risk
It goes without saying that patients need to give consent before treatment. Practitioners need to give them the risks versus benefits of having this elective treatment.
Also, it is recommended patients wait a minimum of two weeks prior to vaccination and three weeks post vaccination before having any dermal filler.
Based on other studies, the first three weeks after receiving a vaccine stimulates the immune response and is the most critical time.
Consent
Taken from the published paper, we should include the following in consent forms for dermal fillers:
Although there is limited evidence and only a very small number of cases, there is a risk of inflammatory reactions and soft tissue swelling in patients who have previously had soft tissue fillers, or plan to have treatment, after receiving COVID-19 vaccination.

Do not undergo soft tissue filler procedures within two weeks of your planned vaccination date. Or within three weeks having received it.

Do not attend for treatment if you have symptoms consistent with COVID-19. Or are suffering from ongoing symptoms from previous infections.

If you develop any reactions following your treatment, it is imperative you contact your healthcare practitioner at the earliest opportunity.

If you develop any reactions following your treatment, you may require medication to manage the complication. This may include oral steroid medication ,which may lower your immunity to COVID-19 if you have recently been vaccinated.
Other treatments
There is no evidence suggesting the COVID-19 vaccine interacts with other treatments. However, we should be cautious of flu like symptoms following the vaccine.
For this reason it is best to wait at least a week post vaccination to carry out other treatments.
---
Catch up with a previous Cosmetic Corner articles:
Follow Dentistry.co.uk on Instagram to keep up with all the latest dental news and trends.