Introducing the Digital Experience Centre – the virtual tour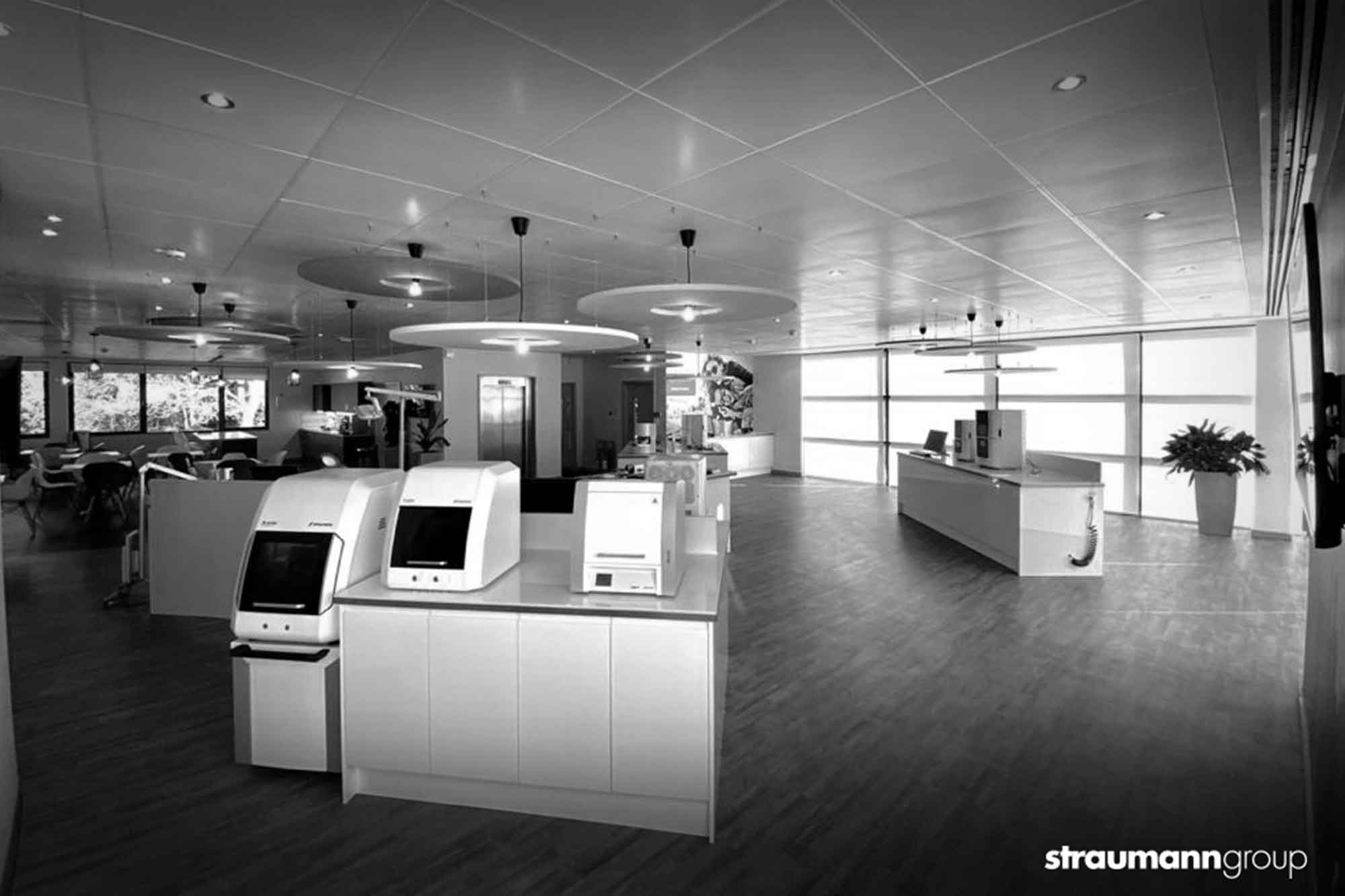 Straumann introduces its Digital Experience Centre, allowing you to browse cutting-edge digital solutions, from the comfort of your home or lab.
Looking to go digital or expand your digital capabilities? Do you need more information on the innovative solutions available but in a COVID-safe and convenient way?
The Straumann Group can help.
You may be aware that we built a fantastic Digital Experience Centre in our head office in Crawley last year. In order to give you continued access to this dedicated resource – even when you may not be willing or able to travel – we have created a Digital Experience Centre virtual tour.
This means you can explore all the cutting-edge digital solutions available through the Straumann Group digital ecosystem from the comfort and convenience of your own home or laboratory.
Save time and money with no need to travel. Plus you can take the virtual tour at any hour of the day for the ultimate convenience.
What will you find?
The Straumann Group offers an array of industry-leading digital solutions. They are designed to simplify and streamline the laboratory workflow.
They can be used as standalone technologies or as part of a comprehensive digital ecosystem that delivers validated, highly accurate workflows, enhances communication with your partnering dental practices and also optimises hygiene throughout daily processes.
Among the popular solutions available to browse are:
The Medentika precision-engineered multi-platform abutments and components
Straumann P series 3D printers
Straumann Cares
Medit scanners and milling solutions with the Straumann M and D series of wet-dry and dry-milling machines.
For each product station, virtual visitors can watch a short video explaining the key benefits and features of the technology and then read about the highlights.
You can also 'like', 'save to watchlist' to bookmark products you wish to come back to in more detail. Or share videos with colleagues to discuss and seek peer recommendations.
For those with virtual reality headsets, there is also an opportunity to really immerse yourself in the Digital Experience Centre. Connect to and navigate the virtual space in this way.
Get back on track
Investment in digital dentistry may have been difficult for many dental laboratories in the past few months.
However, as the industry – and wider society – begins to get back on track, this is the perfect time to bolster digital capabilities and focus on growing your business.
This is a solid investment in the future of your lab. It will help optimise standards and encourage the loyalty of practices for long-term stability of the business.
There is also potential to enhance production efficiencies and consistency of services provided. Further promoting client and patient satisfaction.
Knowing what digital solutions are available to you and which would best suit your needs is paramount. Therefore tailor your technology research experience in every way. Discover the digital innovations most relevant to you in the easiest, most convenient way with the Straumann Group's Digital Experience Centre – the virtual tour.
Arrange yours from the website for free today!
---
For more information and to visit the Digital Experience Centre, please visit www.straumann.com/content/digital/gb/en/landing/live-loud.html.