Building patient confidence in attending dental practices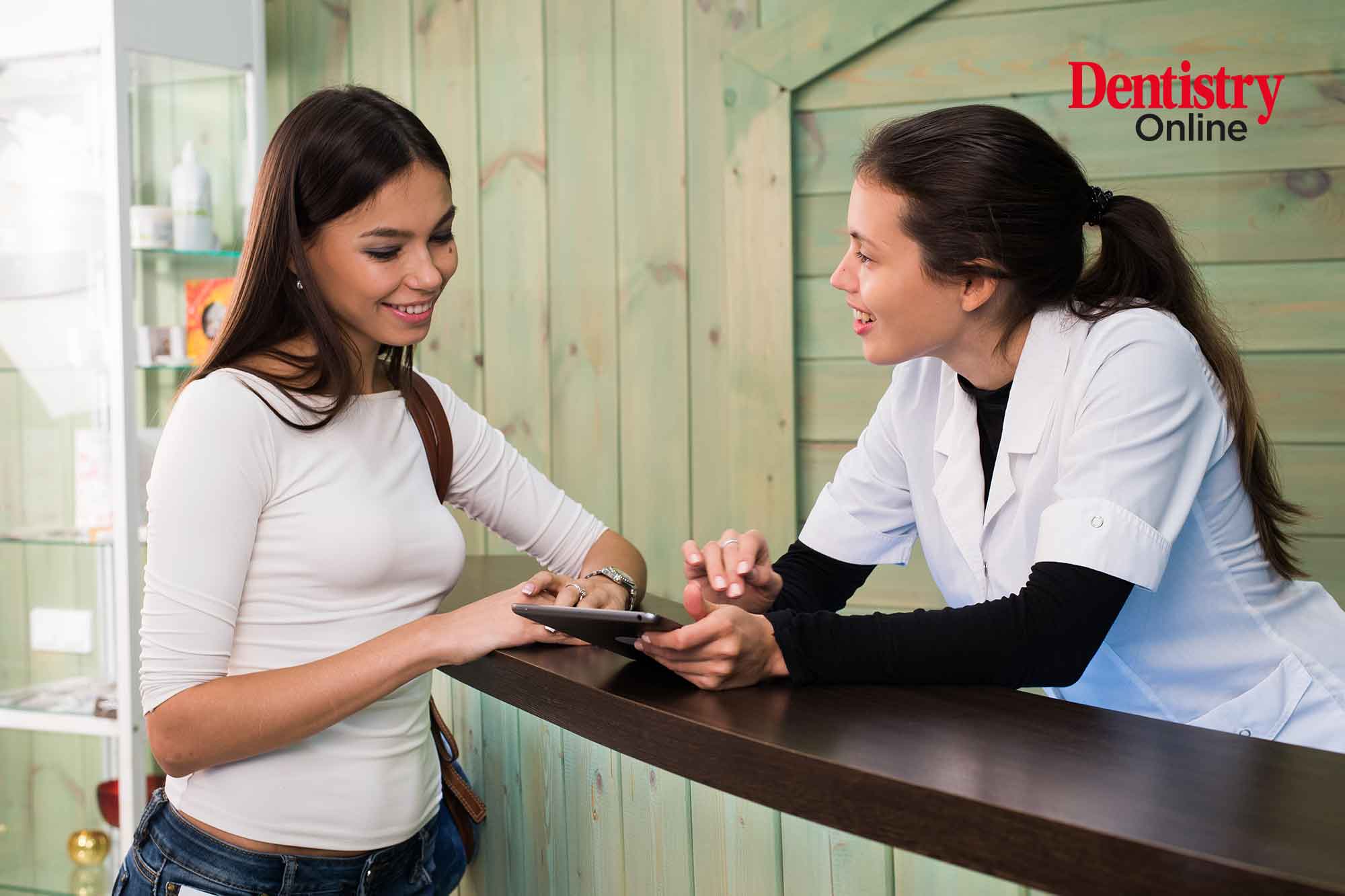 Dentistry Online speaks to Jon Workman, area general manager for Great Britain and Ireland GSK Consumer Healthcare, about dentistry after the COVID pandemic and rebuilding patient's confidence in attending the practice.
Why are patients so concerned about visiting their dentist?
Life has been disrupted in many ways in the past year. It is shedding light on new household dynamics from home-schooling to working from home.
As patients, people have also been more cautious when engaging the healthcare system. In fact, our new research, in partnership with IPSOS revealed that attitudes towards dentistry within the UK has also shifted. Dental patients in Britain have stopped visiting the dentist more than in any other European country due to the pandemic.
The research also suggests that 43% of Brits have visited the dentist less often in the past year (IPSOS Oral Healthcare Survey in partnership with GSK). One of the main reasons cited was the risk of contracting the virus either from dental equipment or from others in the waiting room (IPSOS Oral Healthcare Survey in partnership with GSK).
What can dentists do to combat this?
The dental community has been doing a great job of combating this issue under very trying circumstances.
At GSK, we know just how important good oral hygiene is to peoples' overall wellbeing. It is our role to work together and reassure patients the importance of a good oral hygiene routine. Including regular visits with the dental team.
Practices have been innovating and improving the patient journey with many great examples showcasing how they're embracing digital platforms for check-in, payment and check-out to encourage minimal contact.
Some practices have also embraced the use of social media and their websites to reassure patients that there are COVID-safe procedures in place.
Other approaches include integrating ways to allow patients to send their pre-videos or photographs to assess the need for a face-to-face consultation.
In terms of what more could we do, dental professionals could also introduce a pre-appointment patient questionnaire and digital patient educational resources, which limits their time in the treatment room. You can find examples of a dentistry social media guide, a pre-appointment questionnaire and patient digital resources on www.gskhealthpartner.com/en-gb/oral-health.
With our combined efforts, we hope dentists can continue to play a crucial role in maintaining consumers' oral healthcare practices. Particularly as visiting the dentist is a key part of a holistic self-care routine.
Are attitudes changing as more people visit practices?
The change in attitudes will take a while to ascertain. But we know that currently almost half of Brits are somewhat to extremely worried about visiting practices in the next six months due to COVID concerns (IPSOS Oral Healthcare Survey in partnership with GSK).
However, as the UK begins to open again, we expect to see those attitudes change. We believe that in partnership with dental professionals, we can help them gain traction to function to full capacity. This in turn will drive patient confidence.
Why are attitudes different in the UK to the rest of Europe?
Government guidance, especially on dentistry, defined most attitudes.
Some European nations kept dental practices open during the first wave. The UK took a different approach and dental practices were closed until June 2020, keeping only Urgent Dental Care Units open.
This slowed down the process of dental practices adapting their premises to make them safe against COVID-19. While the pandemic is defining our lives, the approach to adapt and overcome the challenge is different for each country.
The UK's digital health infrastructure is relatively advanced. This stands us in good stead for offering online oral health services and advice.
Some UK consumers may therefore feel less of a need to attend appointments in person. Especially compared to countries where online appointments are less developed or unavailable altogether.
Are there other avenues practices could explore instead of inviting patients to the practice? What can practices do to help improve the oral health of patients who won't attend?
Visiting the dentist in person is a key part of our self-care routine. That said, the capabilities of technology make it possible to treat patients, to a certain extent, remotely.
For those patients that don't want to attend in person due to fears of contracting the virus, practices should think about what advice they can offer them over video conferencing or even just a phone call.
A lot of practices that we work with closely have used digital technology to scan patients. They can provide preventative treatment recommendations for patients to action from home.
As one of the world's largest providers of specialist oral health, it's our responsibility to reassure consumers of the great work that dental professionals have done to keep their practices safe and open.
It's our role to help consumers understand the necessity and benefits of regularly visiting the dentist. But also respect their worries and wishes and assist with innovative solutions.
Anything else you'd like to add?
In addition to the reluctance to visit the dentist, consumers are also wavering in their own oral self-care routines.
In response to new statistics, GSK Consumer Healthcare is continuing its support for the dentistry community and advising dental practitioners to visit the GSK Health Partner site www.gskhealthpartner.com.
There they can access resources and information to help reassure consumers of the safety precautions put in place to create a safe and clean environment.
---
Follow Dentistry.co.uk on Instagram to keep up with all the latest dental news and trends.