Discrimination in dentistry – Claire Stevens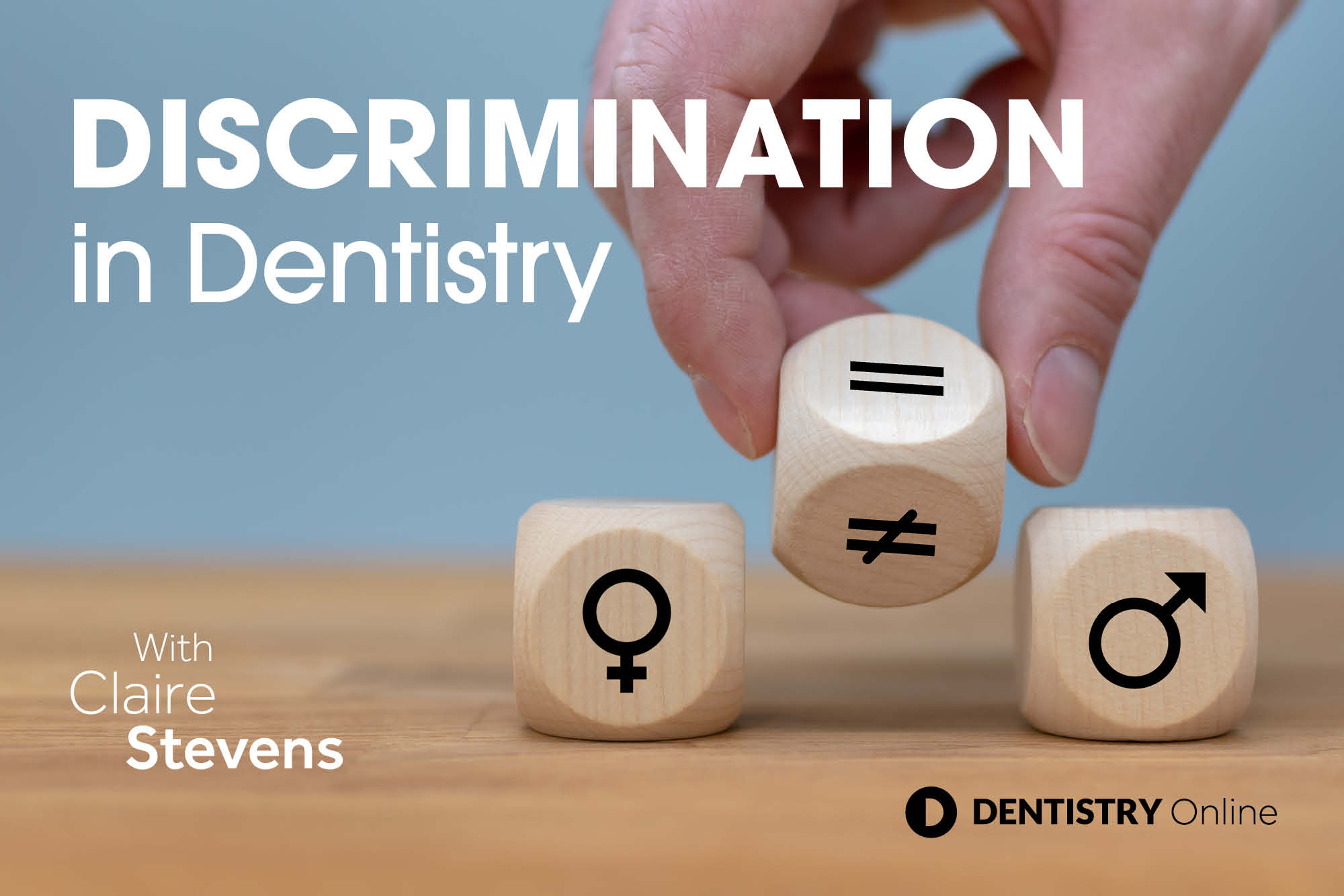 Claire Stevens outlines how diversity in dentistry can be improved and discrimination and bias eliminated.
Throughout my career in dentistry I have experienced gender bias. Some of these incidents were overt – such as the Consultant who insisted on 'playfully' slapping my bum with case notes after each patient presentation, to parents who requested a male dentist to care for their child, even when I was the most senior clinician available.
Sadly, I have not always received support from female colleagues and remember being told: 'I struggled to get where I am, so you will have to struggle too.' It doesn't have to be like this.
To improve diversity in dentistry we need action at both individual and organisational level. As individuals, we need to educate ourselves, read around the subject and undertake training, for example on unconscious bias. We also need to politely, but firmly, call out the actions of colleagues who behave inappropriately. This is part of their education and makes it clear that their actions are unacceptable and unprofessional.
Empowered
As organisations, we need to examine the culture that exists at board level and throughout our membership. Have we nurtured an environment where everyone feels empowered to share their opinions? Do we have a diverse board, so that we are relatable to our membership? Do we conduct ourselves with dignity and respect so that we are an organisation with colleagues who are proud to be members?
Or have we unknowingly created a toxic culture, where some of our members do not feel welcome or represented? This process requires honesty, and it can be painful, but I believe that the potential benefits outweigh this discomfort.
I love to witness positive mentoring, to see colleagues being supported and encouraged to be the best that they can be. My surf school's motto is 'we rise by lifting others' and it feels so relevant to dentistry. I always tell my trainees that I am teaching them to be better than me.
We shouldn't feel threatened by this, it's how we develop and improve as a profession. Our satisfaction should not centre on being 'the best', our pride should come from shaping a new generation who will make our profession a kinder, more progressive one, where everyone feels a sense of belonging, irrespective of their gender, race, sexual orientation or disability. That is when we will flourish.
Claire Stevens CBE is a consultant in paediatric dentistry and a founder member of both the Balance the Dental Boards campaign and the Diversity in Dentistry Action Group (DDAG).
---
Previous Discrimination in Dentistry articles:
Follow Dentistry.co.uk on Instagram to keep up with all the latest dental news and trends.