Discrimination in dentistry – Kevin O'Brien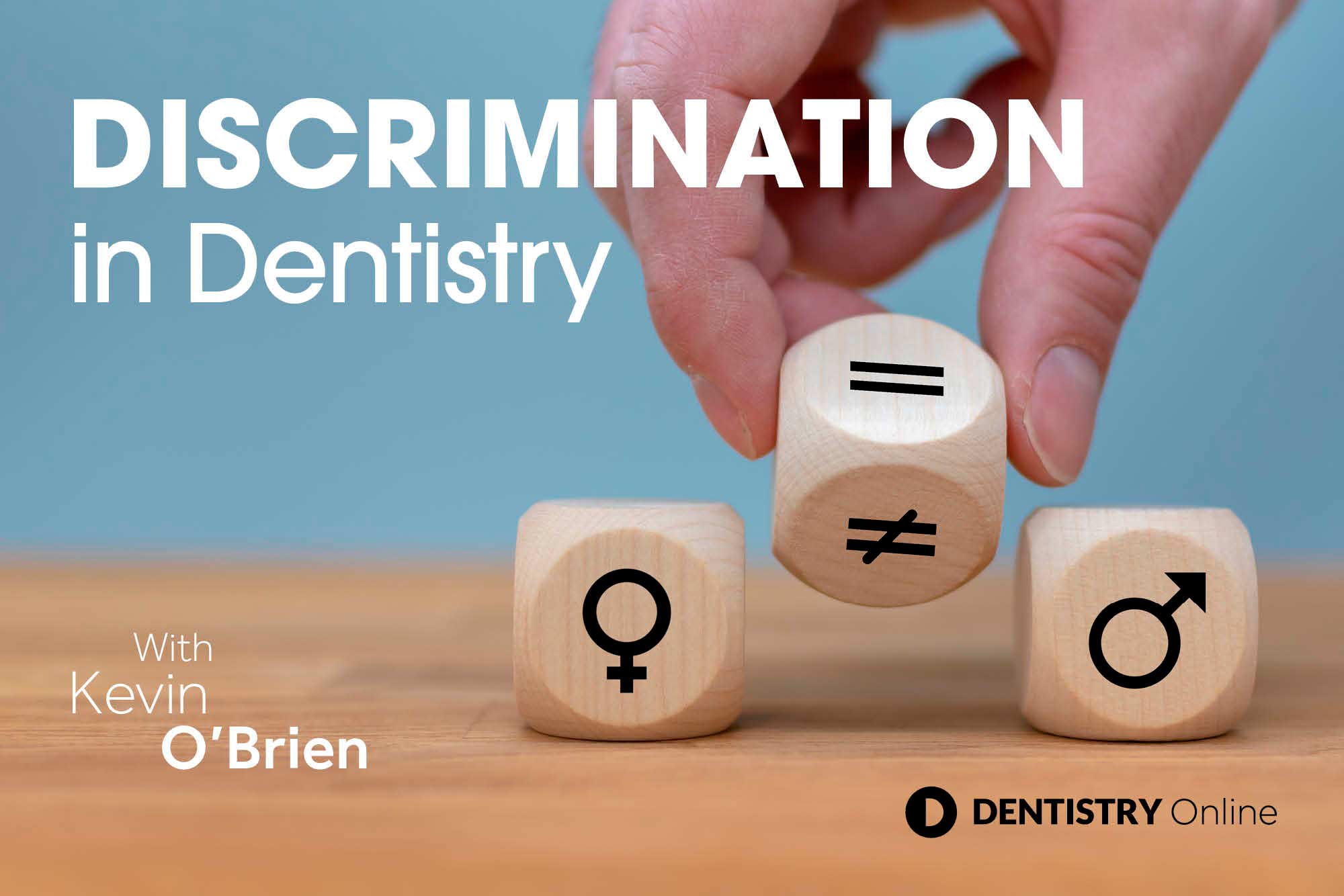 In our Discrimination in Dentistry series, Professor Kevin O'Brien discusses why it is imperative for the future of dentistry that UK dental boards are balanced.
Following the recent online debate on gender equality, there was a heated social media discussion. Someone posted the following question, which was clearly directed at me: 'Shouldn't the spokesman be a spokeswoman in a cause championing the woman's voice?'
This provides an excellent introduction to the 'Balance the Dental Boards' campaign that we started in 2019. Throughout the last 20 years of my career, when I chaired and attended dental boards, I always tried to achieve diversity. Sometimes I succeeded, and other times I failed.
Discrimination at worst
Research has shown that balanced, diverse boards are likely to be effective, to better understand their stakeholders, be open to new ideas and have a broad experience.
Whereas if a board is homogenous, they are more likely to produce 'group think'. This has certainly been my impression when I consider the boards that I have attended.
We recently did some research that showed only three of the 26 UK dental boards have a balance of members (between 60-40% members of each gender). Only 12 had a board comprised of more than 50% women. There may be many reasons for this – and this is not the place to discuss them.
However, I feel that this is simply wrong. Bearing in mind that 50% of the dentists on the register are women. At worst, this represents discrimination. This is my reason for getting involved in this initiative.
Highlight concerns
The aims of the Balance the Dental Boards campaign are:
To draw attention to unbalanced dental board
Provide information on how this may be addresse
Help correct this issue.
If you are interested in the campaign, you can join in the discussions on our Facebook group: www.facebook.com/groups/387093872720523 and also follow us on Twitter @dental_boards.
Emeritus Professor Kevin O'Brien is a professor of orthodontics, co-ordinator of the Balance the Dental Boards campaign, former director of the Manchester Clinical Trials Unit, and a former chair of the General Dental Council.
---
Previous Discrimination in Dentistry articles:
Follow Dentistry.co.uk on Instagram to keep up with all the latest dental news and trends.