Discrimination in Dentistry – Mariyah Nazir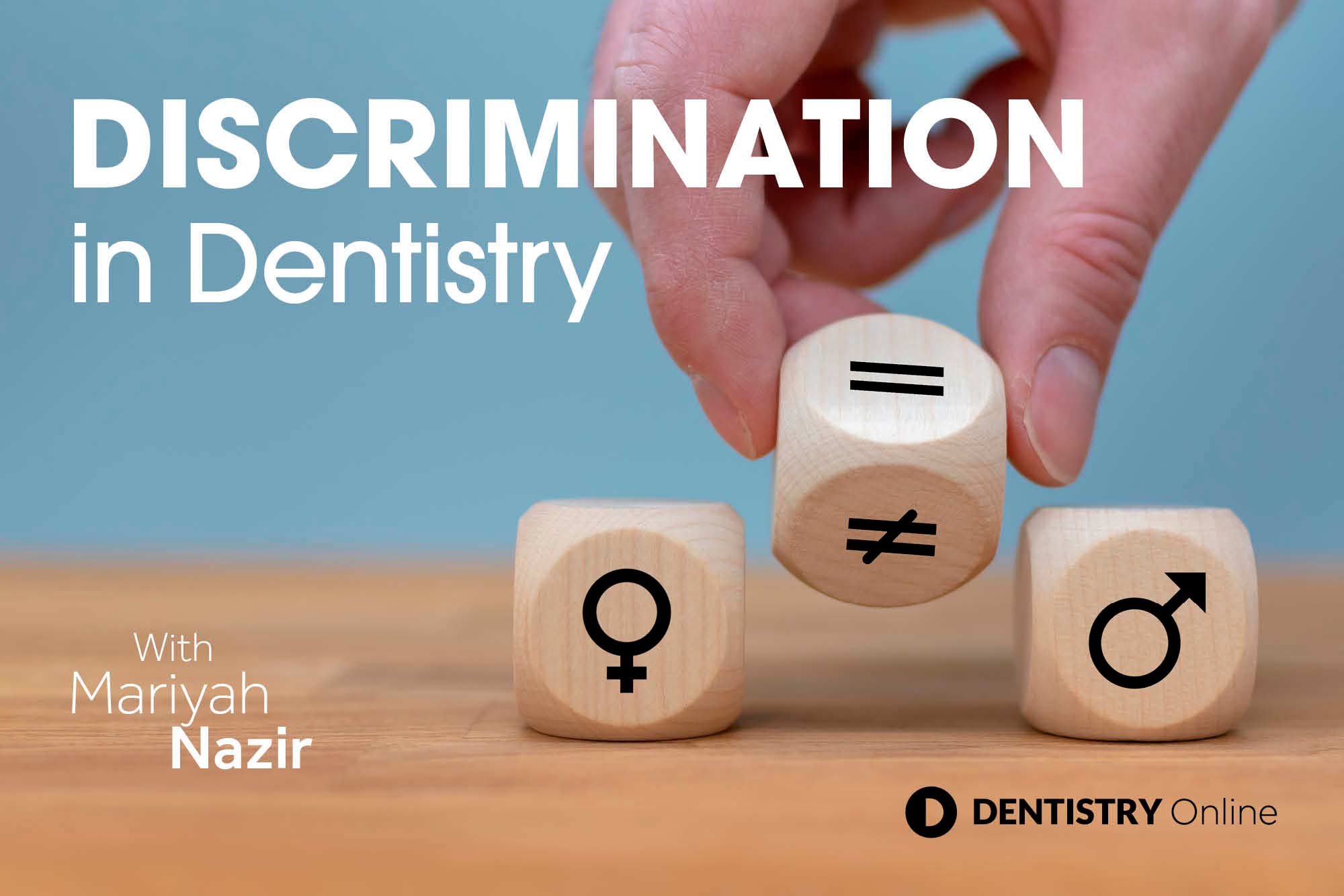 In our latest Discrimination in Dentistry article, Mariyah Nazir talks about the bias faced by women in dentistry and how accepting accounts of marginalisation is a step forward. 
I have written; edited and deleted three versions of this piece – because I'm worried.
I'm worried this commentary will come under fire either due to my gender; my ethnicity or my faith. By raising my head above the parapet with all this intersectional interplay, what repercussions will there be for me personally or professionally?
I acknowledge how fortunate and privileged I am. A second-generation British-Indian female from a working-class background.
I am a consultant orthodontist, a Royal College examiner and an associate medical director.
The reality is that these achievements are despite the covert micro-aggressions; structural barriers and biases encountered along the journey.
'Tits out for the lads!' commented an anaesthetist whilst I retracted for a radical neck dissection.
'Will your husband be able to babysit so you can help out with the waiting list backlog?' queried a manager.
Service improvements and innovations presumed to be the work of male colleagues.
Pre-board meeting discussions with a female colleague that if I become too passionate she must give me the 'look' so I can 'tone-adjust' for fear of being labelled hysterical.
When leading my team through COVID 1.0 in an inclusive; collaborative and compassionate manner, overhearing a colleague misconstruing this kindness as weakness. I'm tired folks; it can get pretty draining.
Merit is not an objective standard
I'm not the homogenous norm; I wanted to blend in but I could not. So I had to create space for myself and that came with the support of some superb male allies who advocated for me; by virtue of their 'standing', my worth was validated.
Roger Kline evidences this and adjunctive issues within his BMJ blog; there is bountiful research illustrating merit isn't an objective standard untainted by bias. Be that conscious or unconscious.
My lived experience is my authentic narrative; ad-hominem arguments or denial won't cultivate a forum for progression or improvement. Accepting my account and those of colleagues who have felt marginalised or 'gas-lighted' is the first step towards a more cohesive and representative profession.
---
Previous Discrimination in Dentistry articles:
Follow Dentistry.co.uk on Instagram to keep up with all the latest dental news and trends.