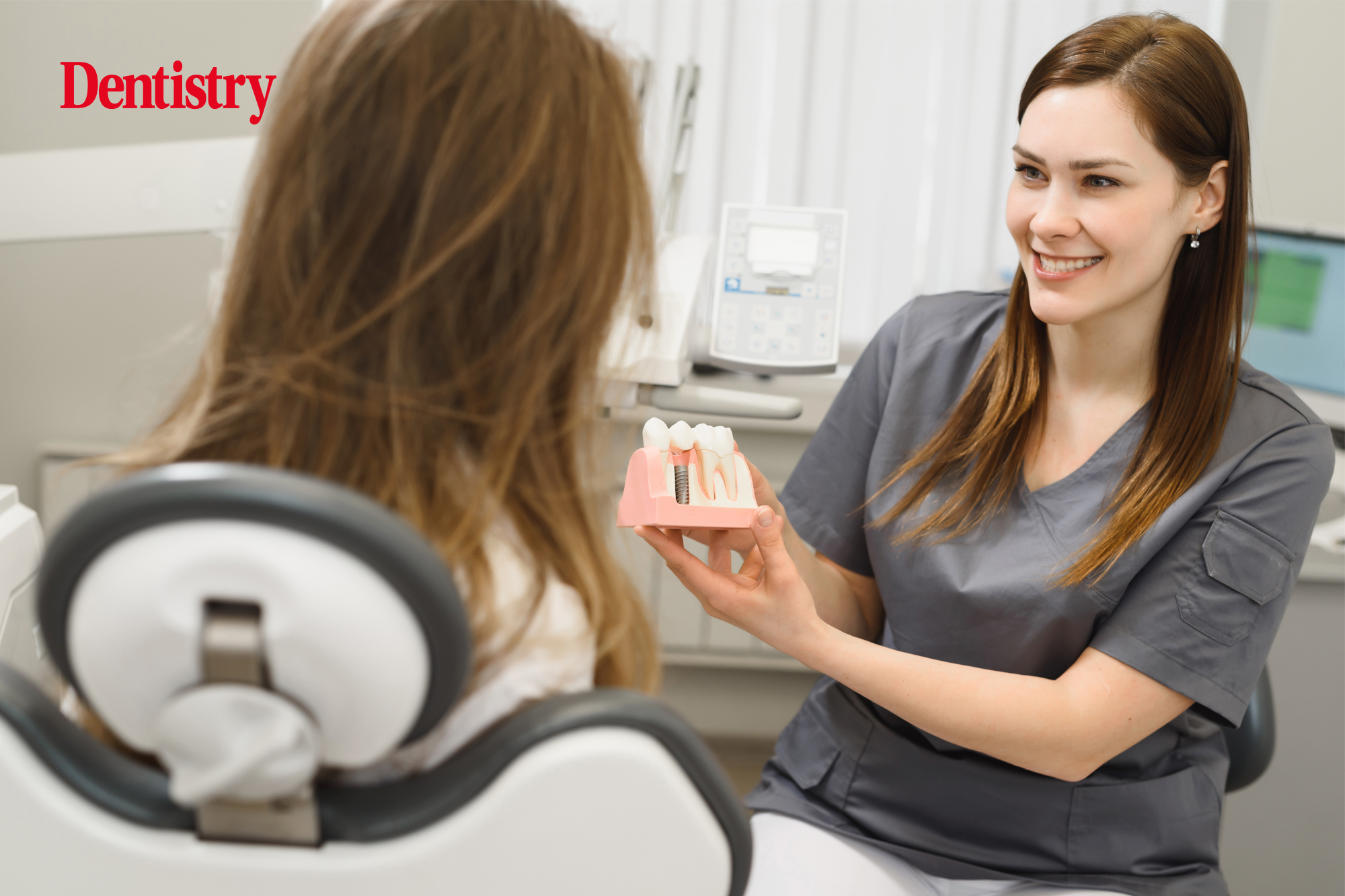 SmileFast's chief operating officer, Asif Nazir, introduces an inclusive 'all-in-one' approach to managing your implant procedures – where supporting you and giving your patients effective and predictable smiles is the top priority.
Confidence: defined as the feeling or belief that one can have faith in or rely on someone or something. It's a mental attitude of trusting in or relying on a person or thing. It's also something which is pivotal in being able to provide your patients the treatment options available to them.
Whether it's selecting the right cases, placing the implant in the optimal position, or knowing the restoration fits first time – it's all about being confident in yourself and the partners you choose to work with.
Wherever you are in your implant career, we are here to support you through each stage of the treatment so you can focus on your patient in your chair.
Keep it S.I.M.P.L.E.!
Imagine a world where you have complete clinical support throughout your treatment and planning no longer feels overwhelming. Well imagine no more – our end-to-end tailored, digital service streamlines the entire treatment planning and production processes, giving you more confidence to treat your patients and achieve more predictable results.
Our mission at SmileFast Implants is S.I.M.P.L.E.! We're here to empower implant dentists with a complete 360-degree solution. We equip you with the essential skills and the unshakable confidence to choose, consent, and treat implant patients with ease.
Support: un-rivalled assistance throughout your journey
Implant: all components* and sundries available with your order saving you VAT, time and stress
Mentor: decades of experience from experienced wet-fingered dentists supporting and guiding you on your cases
Planning: a restoratively driven placement proposal provided for each case
Lab: placement proposals, components, sundries, restorations – all under one roof
Education: blended training for the whole team including a diploma in implant dentistry.
The SmileFast Implants Laboratory
In order to be able to deliver this approach we've assembled a team of dedicated UK-based clinicians and technicians working out of a state-of-the-art facility to combine their expertise and the latest technology to provide a single, game-changing solution.
Design
The not-so-secret secret to every successful placement is in the planning. If you don't have the software licenses to plan yourself or want to free up your time, our design service is here to support you.
Upload a CBCT and an intraoral scan along with what you want to achieve, the implant system you use and let us take over. Our clinical team will review the suitability of the case and discuss any points you need to consider. Technicians working hand-in-hand with the mentors, then provide a detailed placement proposal for you to review, discuss and approve.
Place
Once you've signed off your plan, confirm your order with a simple set of tick boxes. We'll send you the surgical guide, components*, provisionals and sundry items you select. You won't need to liaise with multiple team members to order. You won't need to worry about going to the drawer to find a colleague has used the component you were expecting to find – you'll get a delivery with what you need ready for the day of surgery.
Restore
When you and your patient are ready for the final restoration, use the portal to upload your prescription. Our in-house milling capabilities along with the technicians will provide the restoration of your choice so your patient can complete treatment with a smile that restores aesthetics and function.
The Laboratory Portal
The whole workflow is facilitated by the SmileFast Implants Laboratory's portal which allows you to securely upload your records, communicate with the lab and mentors and place your orders. There's no need to Whatsapp various people or trawl through e-mails to find the correspondence for a case. Uploads, communication, ordering, tracking – all in one place.
An all-in-ine solution
SmileFast Implants isn't just a service – it's your all-in-one solution. We cover the entire spectrum from education to clinical support, component supply*, and quality assurance, making it the ultimate choice for implant dentists.
*SmileFast Implants Laboratory exclusively supply BioHorizons Camlog implant components.
---
Ready to venture into your implant planning journey with absolute confidence? Keep it Simple. Keep it SmileFast: www.smilefastimplants.com.