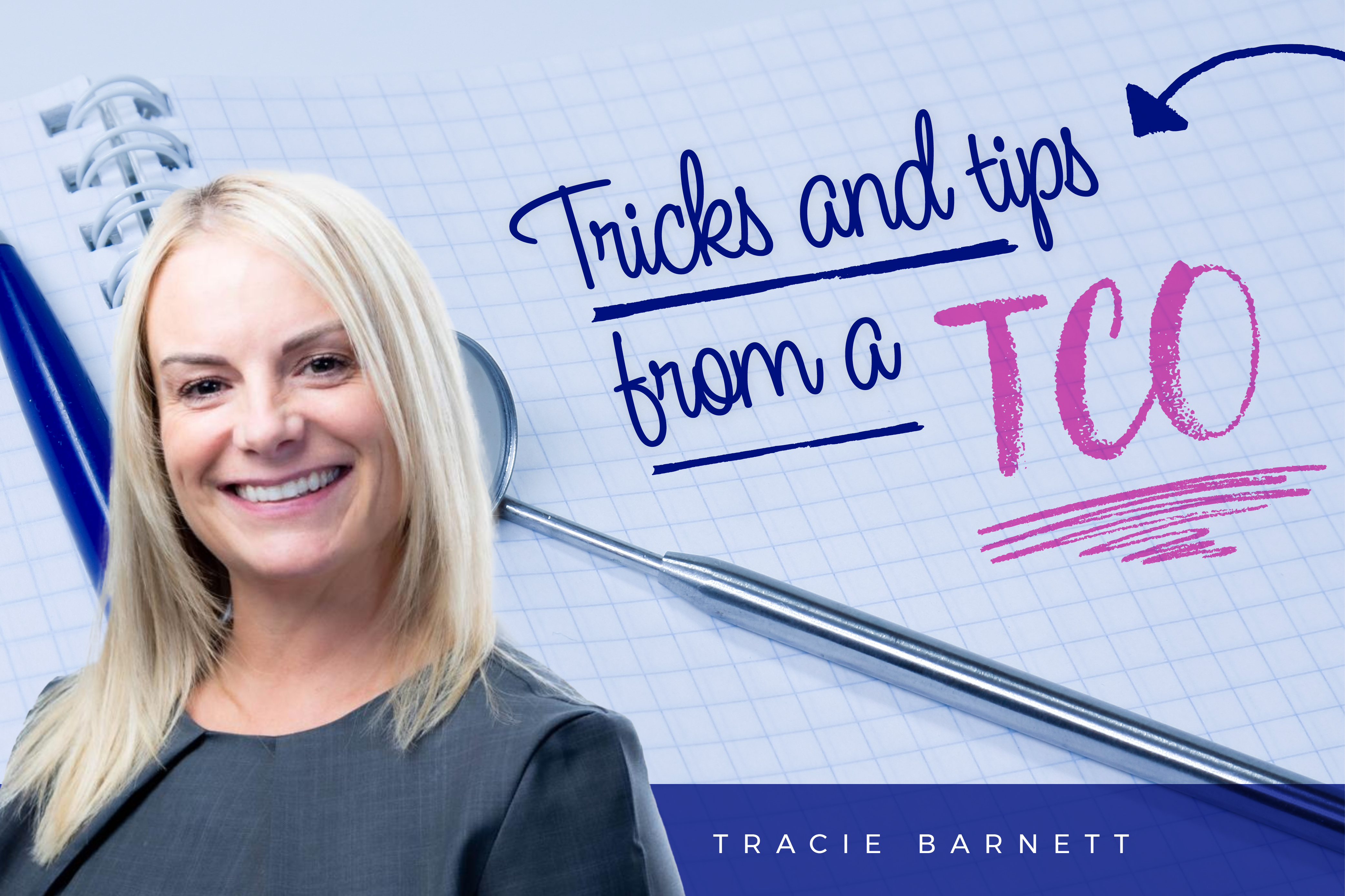 Tracie Barnett discusses why an intraoral scanner is an integral piece of equipment for your dental practice.
Intraoral scanning is a digital technology that allows dentists and their teams to take highly accurate 3D scans of their patients' mouths. This technology can greatly enhance communication with dental patients in several ways.
However, I have seen first-hand over the years, how scanners can be underutilised in the modern dental practice. Often used only to replace analogue impressions, the many other uses for this fantastic machine are often overlooked.
Firstly let's take away the misconception that only the dentist can scan – this is incorrect, by delegating this task to other members of the dental team you are instantly freeing up chair time for your clinicians. Your treatment coordinator (TCO) or dental nurse can be the driving force behind utilising this amazing piece of kit.
With adequate training, indemnity insurance and an active GDC registration, your team members are able to take your patient journey to the next level. Although treatment coordinators and dental nurses cannot diagnose or treatment plan, the use of an intraoral scanner at the initial consultation stage is an extremely valuable digital tool to have.
I look back six years ago to the first time I used a scanner, and I was blown away at how much this amazing tool could do for us then, ever advancing, I wonder how any practice is functioning without one now.
Let's take a look at some of the benefits…
Visual representation
Intraoral scans provide a visual representation of the patient's oral condition, allowing the user to clearly and effectively communicate their findings.
Instead of just describing the problem or using traditional dental X-rays, the dentist can show the patient the actual 3D scan, making it easier for the patient to understand the issue. When patients see for themselves what is happening in their mouths, it is easier for them to comprehend that change is needed.
Interactive tool
Intraoral scans can be viewed in real-time on a computer screen or tablet, allowing dentists or TCOs to easily explain and discuss specific areas of concern with the patient.
Dentists can zoom in on problem areas, annotate the scan, and answer any questions the patient may have. This interactive approach ensures that patients are actively engaged in their treatment planning process.
How many times have you had patients leave your practice without booking a treatment appointment? Using your scanner in this way will help your patient understand the benefits of any recommended treatment, and ultimately reduce your list of open courses of treatment.
Treatment simulations
We are in the era of 'try before you buy'. This means patients want to see predicted treatment outcomes before they part with their hard earned cash.
Intraoral scans can be used to create accurate digital models of the patient's teeth and gums. These models can then be manipulated to simulate the outcome of various dental treatments or procedures.
By showing patients the potential results of different treatment options, DCPs can help them make informed decisions about their oral health.
Improved patient understanding
Intraoral scans eliminate the need for patients to visualise their dental issues purely based on verbal explanations or 2D images.
With the detailed 3D scans, patients can better comprehend their oral condition, the proposed treatment plan, and the expected outcomes. This can lead to increased trust and confidence in the dentist's recommendations.
We've all heard the stories that patients think dentists charge high fees to pay for their fancy Ferrari, right? By improving your patients understanding and using your scanner to back up your findings, patients are more likely to trust your proposed treatment plan and say yes.
Enhanced patient education
Intra oral scans can be accompanied by educational materials, such as animations or videos, to provide further clarity and understanding to the patients. These additional resources can help explain complex dental concepts or procedures, ultimately empowering patients to actively participate in their own oral health journey.
The more modern scanners have screenshot capabilities. These can be sent to patients after consultation appointments to explain findings, and this is a great way to stay connected with patients and to use at the follow up call stage too.
Overall, seeing is believing, using intraoral scanning technology revolutionises the way we communicate with patients. It improves patient comprehension, engagement, and decision-making, ultimately leading to better overall dental care experiences for both the patient and the practice.
---
Read more Tricks and Tips from a TCO:
Follow Dentistry.co.uk on Instagram to keep up with all the latest dental news and trends.