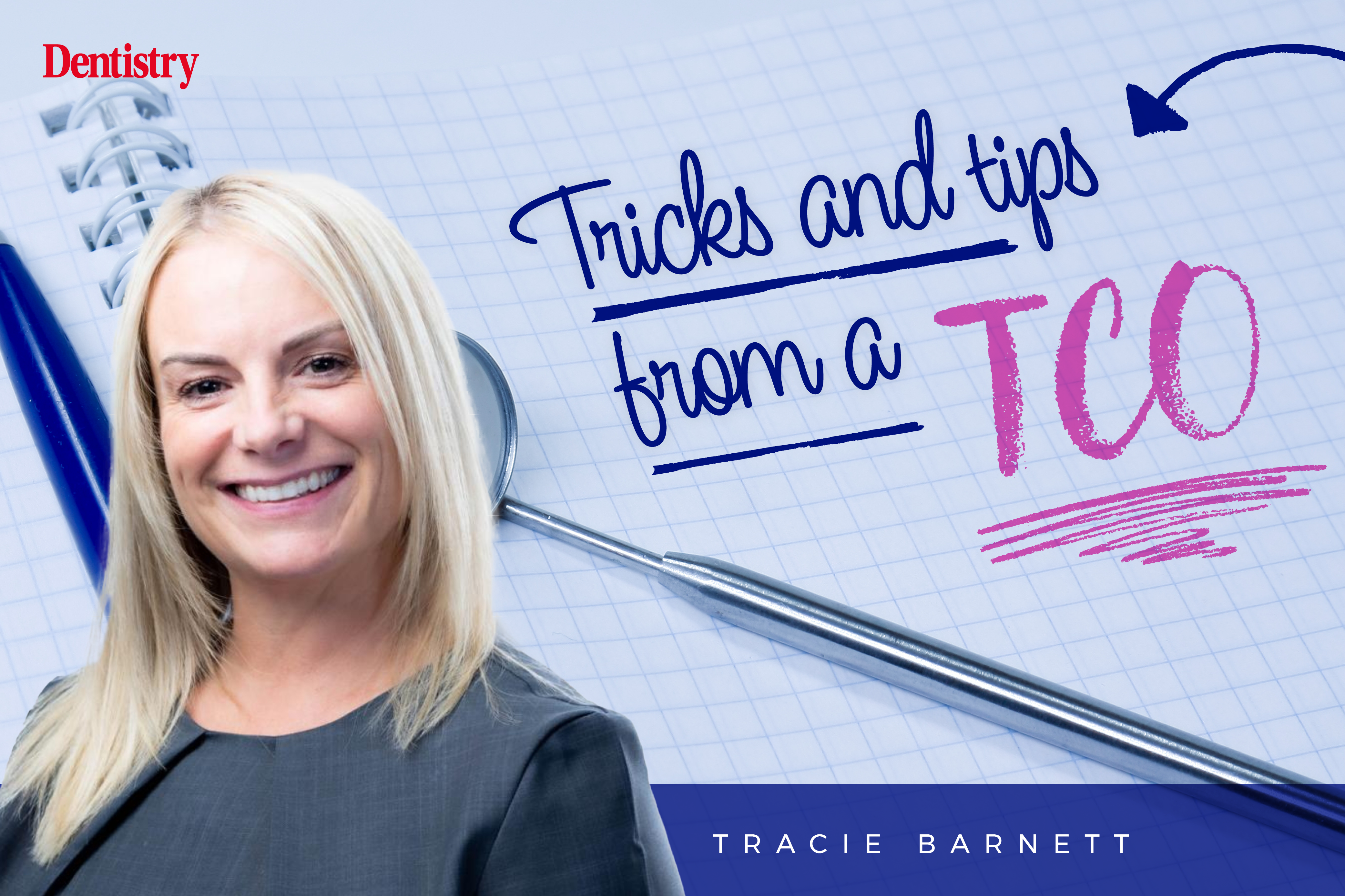 This month Tracie Barnett shares her top five reasons why systems are so important in a practice and the importance of getting your whole dental team on board.
The role of a treatment coordinator (TCO) comes with lots of organisation and planning.
When I speak to dental practice owners thinking of implementing a TCO, I always mention that organisation needs to be on the list when selecting the right candidate for the role.
There's no doubt that organisation becomes easier when systems and processes are in place.
The first 30 minutes of my clinic day is always spent organising and planning my day with a nice cup of coffee, and a check over the diary. This ensures I am ready for the day ahead. If I find any issues, I use this time to put it right.
I am also checking that I have all the equipment I need, that the patients are booked in for the correct appointments, and that the appointments are booked for as long as I need.
Organisation reduces stress
To be organised reduces unnecessary stress in my working day. This means I can devote more of my attention to my patients and concentrate on offering them fantastic patient care.
But to be an organised TCO, we must have an organised practice, right?
One hundred per cent right!
I find that I can be as organised as I can as an individual, but the truth is I need the rest of my team on board to help my working day run as smoothly and efficiently as possible – for me and my patients.
So how can we do that? Well, it's all about systems.
Without systems and processes, can any of us be sure that what we are doing is the correct way?
What if other team members do things in a different way? What is the correct way?
There is nothing worse than being confused while trying to carry out your job. How can we direct patients confidently if we are unsure ourselves? Our patients may feel confused if they are being guided by team members that are not using systems.
Five reasons why systems are so important
Efficiency: Systems help streamline the workflow and processes in a dental practice, enabling tasks to be completed more efficiently and effectively. This allows for smoother operations, reduces downtime, and increases productivity
Consistency: Implementing systems ensures a consistent approach to various aspects of the dental practice, such as patient care, appointment booking, accounts, and record-keeping. This promotes standardisation of procedures and treatment protocols, leading to improved quality of care and enhanced patient satisfaction
Communication: Well-designed systems facilitate effective communication among the dental team, including dentists, hygienists, dental nurses, and administrative staff. Clear guidelines and protocols also ensure that everyone is on the same page, leading to better coordination and teamwork
Patient safety: Systems help in maintaining a safe and secure environment for patients. For example, having protocols for sterilisation and infection control ensures that proper precautions are taken to prevent the spread of infections
Scalability: Well-established systems facilitate growth and expansion of a dental practice. With effective systems in place, it becomes easier to onboard new staff, handle increased patient volume, and manage additional locations or services.
'Systems are crucial'
Through my 29 years of dental experience, I have discovered that systems are crucial in a dental practice to improve efficiency, consistency, communication, patient safety, and scalability.
They help create a well-organised and structured environment that enhances the overall patient experience and enables the practice to operate successfully.
Not only that, but having structure and order in your practice will give your TCO more chance of helping you achieve your goals and drive patient conversion.
---
Read more Tricks and Tips from a TCO: