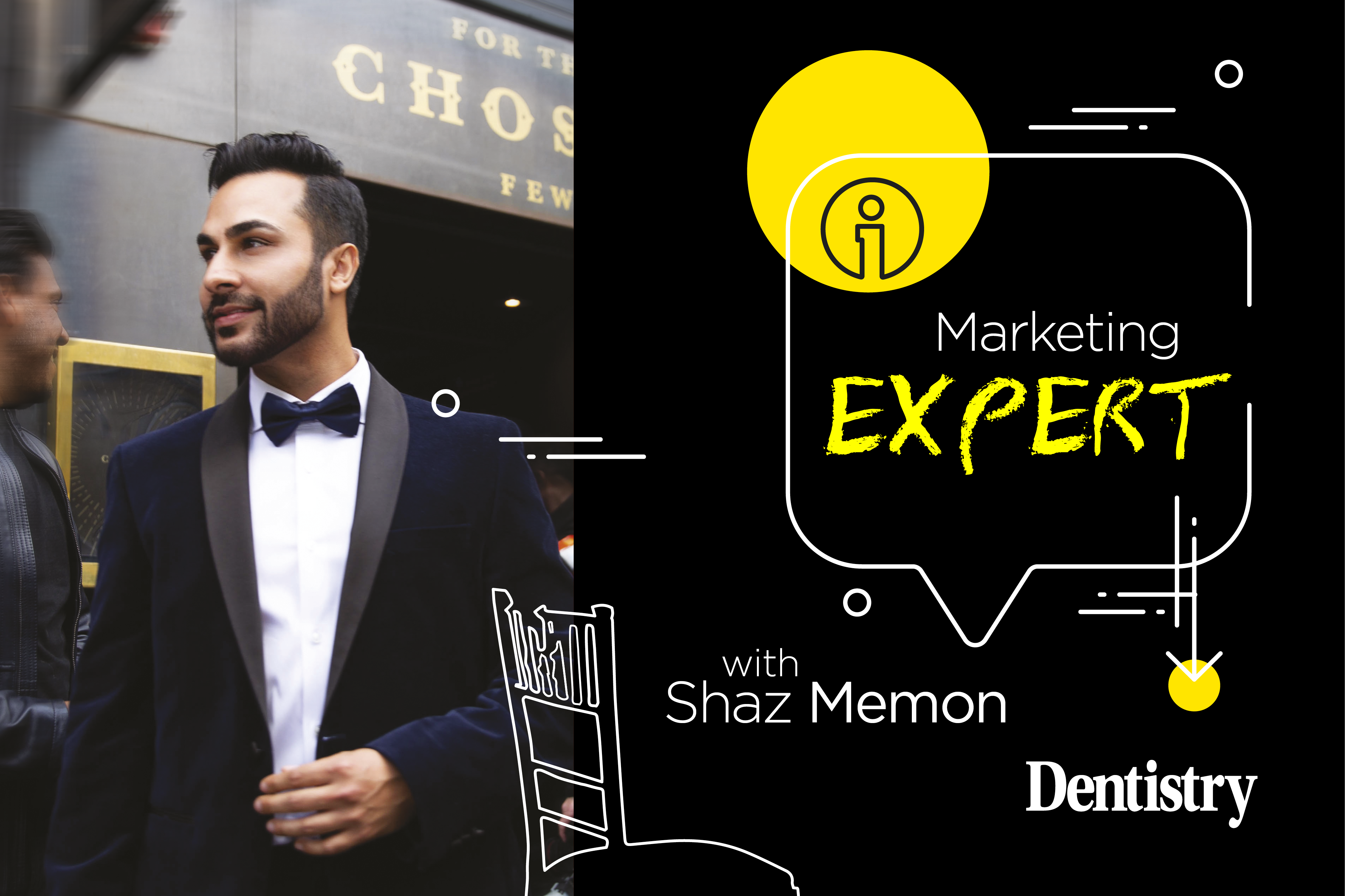 This month, Shaz Memon, the Marketing Expert, provides a list of strategies to bolster your Google profile and advance your career.
Most of us may be reluctant to acknowledge it, but we often engage in Google searches about one another. Beyond mere curiosity, this act aims to assess the standing of individuals recently encountered, particularly in professional settings.
Questions often arise: Are they trustworthy? Have they achieved success? Can I work with this person/brand? Does their brand exude legitimacy? This process becomes especially significant when making a critical decision, such as selecting the right dental professional.
A dentist shared with me an incident where a patient decided to seek treatment from a different dental professional. This millennial patient opted for another dentist because, as they put it, 'I found more information about them when I searched on Google, so I felt it was a safer choice.' Naturally, the dentist was astonished that, despite investing time in providing a treatment plan, the patient ultimately chose an alternative based solely on their Google search results…or lack of.
Google yourself
So, go ahead, Google your own name. Take a moment to view the results from the perspective of a potential patient. Be honest with yourself: does this online presence reflect how you want to be perceived?
In most cases, you might find that not much comes up, or if it does, it's limited to a brief bio on the practice website where you work. This limited online presence doesn't provide you with much opportunity to showcase your unique voice and expertise. Yet, your first impression in the digital realm can significantly impact how patients and collaborators perceive you. It's not an opportunity you should leave to fate.
While many dental professionals excel at building rapport once a patient is in the chair, a substantial part of decision-making happens outside of your practice setting. Unfortunately, most dentists struggle to establish a robust online presence with credible endorsements.
In this article, we'll explore the steps you can take to boost your online credibility and ensure that when people search for your name on Google, they find a positive and convincing impression of you.
1. Create a personal brand website
Build a professional website solely for your personal brand with your name as the domain. Use it as a hub for your online presence. Even as a principal you can do this, as an associate this is something you should consider. Have a no obligation conversation with my agency, Digimax, to discuss a new website and personal branding
Include a biography, showcase cases, and maintain a blog where you can generate content for your patients and wider audience. Leveraging a blog to address common patient enquiries is highly beneficial. This way, when you encounter a recurring question, you can readily refer to the blog, bolstering your authority and delivering comprehensive information. I use articles for answering common questions all the time!
2. Consistent online identity
Maintain a consistent username or handle across social media platforms – knowem.com is a great tool for this
Use friendly face professional, clear profile pictures and cover photos
Ensure your social media bios and descriptions are concise and reflect your expertise. Be careful not to make any claims that go against GDC advertising guidelines
If you are unsure where to begin with a social media platform like Instagram, look at my bestselling book Instagram for Dentists. If you don't have the time, or want a head start then consider speaking to a dental social media agency, like Lift.
3. Quality content creation
Create and share high-quality content related to your target audience
Write blog posts, articles, or create videos that showcase your knowledge in a way your target audience will understand and engage with
Use platforms like Linkedin, or blogs on your website to share your expertise.
4. Engage in thought leadership
Participate in podcasts, online discussions, and webinars
Share your insights, answer questions, and contribute to conversations. Establish yourself as a knowledgeable authority in your field
Reach out to FMC to see if there are any authorship opportunities for Dentistry.co.uk and their print publications
Write and release an e-book, or even a physical book
Be mindful of your audience and think about the value you want your patients to receive.
5. Publish on Linkedin
Write and publish articles on LinkedIn to demonstrate your expertise
Connect with other professionals in your industry and engage in meaningful conversations.
6. Positive online reviews
Encourage satisfied patients to leave positive reviews on platforms like Google, LinkedIn, Google My Business, or other relevant review sites.
7. Awards and certifications
Pursue relevant awards and certifications to enhance your credentials. Remember that, while awards may not be everyone's preference within the dental sector, some patients certainly feel special knowing they are being treated by an award-winning dentist
Awards also contribute to your Google profile, as you will be listed on the award body's website
Add awards and certifications to your Linkedin and social media profiles and personal website.
8. Online privacy
Regularly review and adjust your privacy settings on social media to control what information is publicly accessible
Be cautious about what personal information you share online.
9. Monitor your online presence
Set up Google Alerts for your name to monitor mentions and content related to you
Regularly check your search results to ensure they accurately represent your professional image.
10. Address negative content responsibly
If you come across negative content or reviews, address them professionally and respectfully
Responding constructively can demonstrate your commitment to resolving issues.
11. Stay updated
Continuously update your online profiles and websites with recent achievements and projects.
12. PR
Reach out to mainstream news publications to provide expert comments on dental related topics
Utilise a PR agency to align you with journalists that could call upon you for your expertise.
Remember that improving online credibility is an ongoing process. Building a strong online presence takes time and consistent effort, but the benefits can be significant in terms of professional opportunities and reputation management.
Implementing the strategies outlined above will bolster your Google profile, aiding not only in career advancement and aligning with your ideal patients, but also in persuading patients to choose you as their preferred dental professional when deciding on treatment plans outside the confines of the dental chair.
---
Catch Shaz's previous Marketing Expert columns:
Follow Dentistry.co.uk on Instagram to keep up with all the latest dental news and trends.