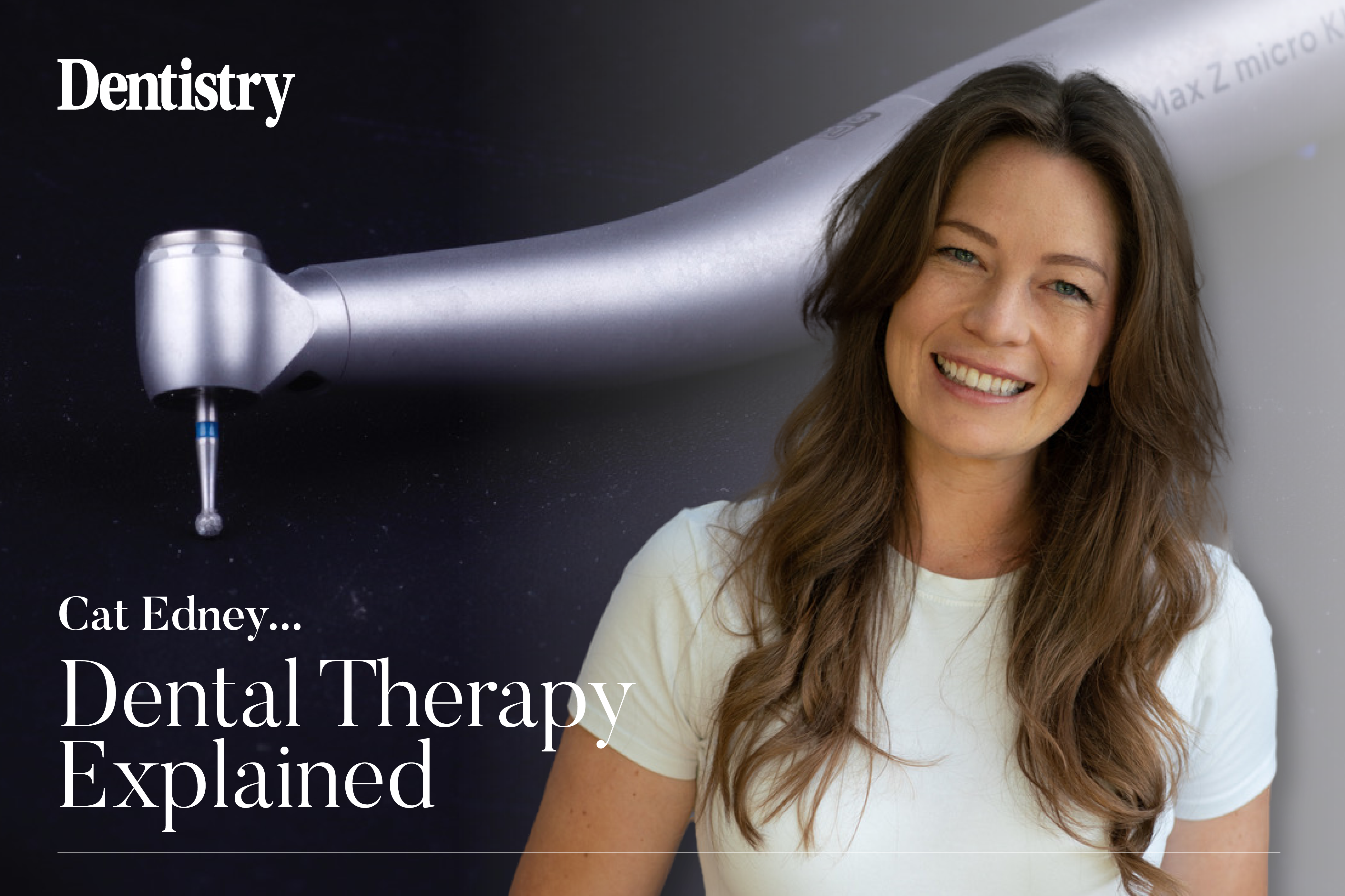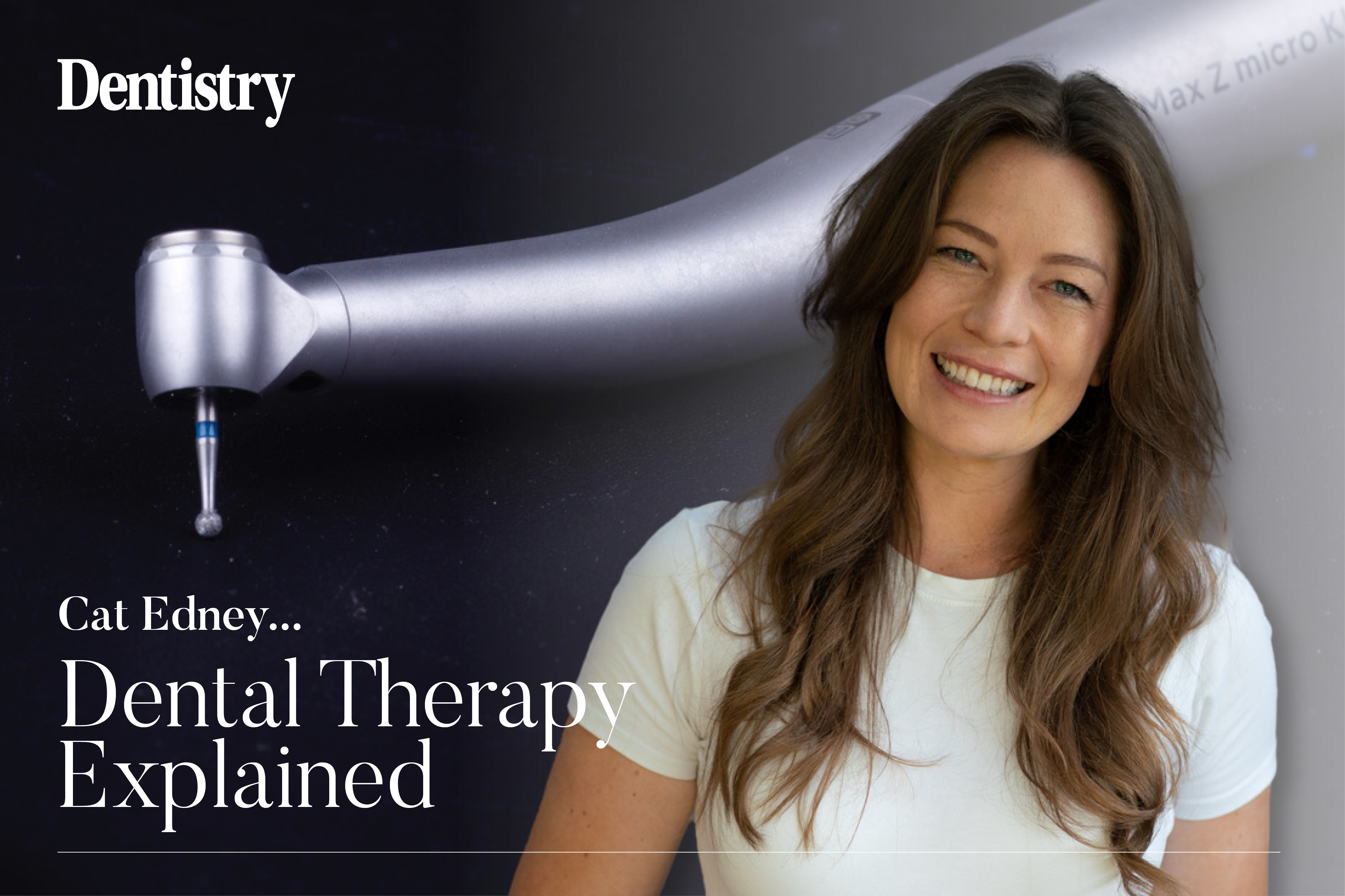 Cat Edney explores the key concepts that should be considered when employing a dental therapist in your practice – recruitment, renumeration and retention.
I recently looked back at the first article I wrote about putting therapy into practice. It has been five years since that article. Since then, there have been some huge leaps toward dental therapy becoming more prevalent in general dental practice. I am also hearing from multiple dental practices wanting to implement a therapy-led model.
So how can you ensure that you get it right the first time when you decide you are ready to adopt a dental therapist into your workflows? This month I wanted to talk about recruitment, renumeration and retention of dental therapists.
Recruitment  
Where do you find a therapist?  This is the by far the most frequent question I am asked. The answer I give is: 'Have you checked with your hygienist?'
An alarming number of dental therapists are working a limited scope and providing hygiene services only. The first thing I always suggest is offering to support these individuals to put therapy back into practice.
However, if this is not an option, there are a few general points I will suggest that can help when it comes to successful recruitment.
Advertise for the role you want
This may seem obvious but there are often adverts on social media and recruitment websites that ask for 'hygienist/therapist'. While this could be down to trying to appeal to a wide variety of applicants, I find that it often serves to do the complete opposite – alienate both parties.
The therapist will think this is a hygiene role. While the hygienist will think the practice is asking for work to be done that is out of their scope. Another issue is amalgamating the two different registrant types into 'hygiene therapist', which is not a title at all.
Discuss the business model in the ad
If you are looking to start a therapy-led model it would be helpful to mention your vision in the advert. There are a number of extremely confident dental therapists who would relish the opportunity to work in this way. You are more likely to attract them if you are talking about this new way of working from the start
Avoid listing the scope of practice
This is a fairly obvious one but a listed scope of practice seems lazy and ill-thought through. You are advertising for a registrant who will have had to meet this scope in order to register.  Rather than this, discuss the practice values, the business goals, the team and the location.
Always mention days, times, rates and support
Many dental therapists are peripatetic. There is little point advertising if you later cannot match available surgery days with your candidate. In supplement to this, the renumeration model and the fact that there is chairside assistance is a welcome addition.
Chairside assistance may seem obvious for a dental therapist but there is still an archaic hangover for many from lone working as dental hygienists. While it would be very difficult to work alone as a therapist, adverts that state full chairside assistance may be viewed more favourably.
Renumeration
I've recently stuck my head above the proverbial parapet (or possibly on the block) by including a slide in a day-long lecture on how to restructure your dental practice around dental therapists providing their full scope of practice (a novel but long overdue idea for many).
The slide states:
'All clinicians should be paid a %… prove me wrong'
Now I have to say, after all the questions I hear from dental hygienists and dental therapists alike – some extolling the virtues of employment, some hourly rates and others percentage – I did fully expect to have a fight on my hands.
However, I have been lecturing to rooms full of dentists. To them, this notion that the more you work, the more you are paid… doesn't seem so strange. The fact that a clinician who has the opportunity to generate more income for the practice should be fairly paid for doing so didn't seem at all alien to them.
In fact, it was so obvious and mainstream to them that I didn't get the allotted 10 minutes discussion time out of any of my audiences.
Direct compensation
My personal feeling is that patient-facing clinicians working within private practice (or with a model where work is remunerated per item) should be directly compensated for the income that is achieved by their work. The reasoning for this is not complex:
Patients should pay for the service they receive
Clinicians should be paid for the service they give
Practices should structure their appointment fees to reflect the service delivered.
If any of these three points are out of balance, you will get a room that does not generate the fees that it could. This leads to a knock-on effect for all:
Patients don't receive the full service they deserve
Clinicians don't utilise their full scope or treatment plan effectively
Practices don't invest in their service.
Especially in a therapist-led model, it would be prudent for the therapist to be incentivised to build their book (and by default subsequently others books: as there is much that falls out of the scope of the therapist and into that of our GDP colleagues).
Retention
Often the most overlooked but always the most important (and cheapest) way of maintaining your workforce is retaining them. After all the time, effort and expense you have put in to recruitment, building relationships with the team and patients alike, you want to ensure that your dental therapist is happy and excelling in their position.
This does not mean just paying them well. It has been shown in a number of industries that retention is a fine balance of shared values, openness about goals and aspirations and support of growth.
Regular check-ins, open lines of communication between all team members (not just a secret dentists' whatsapp group) and genuine respect for each individuals contribution to the care provision are all of equal importance.
'The reward of a happy and driven team'
Furthermore, it is important to be mindful that you will have team members who really do excel. Their goals and aspirations could make your practice part of their career journey and not the end of it.
Supporting these team members in their growth while also planning for the changes that makes to your workforce can be a challenge. But it comes with the reward of a happy and driven team who see you as a great long-term employer. Many dental nurses have progressed onto becoming dental therapists thanks to the support of their practice.
Most importantly, the retention of a dental therapist often hinges on ensuring they are doing the job they applied for. I am hopeful that in the next five years we will see more dental therapy being put into practice. Particularly with less emphasis on the scale and polish only model and more on shared care arrangements.
---
Catch up with Cat's previous columns:
Follow Dentistry.co.uk on Instagram to keep up with all the latest dental news and trends.