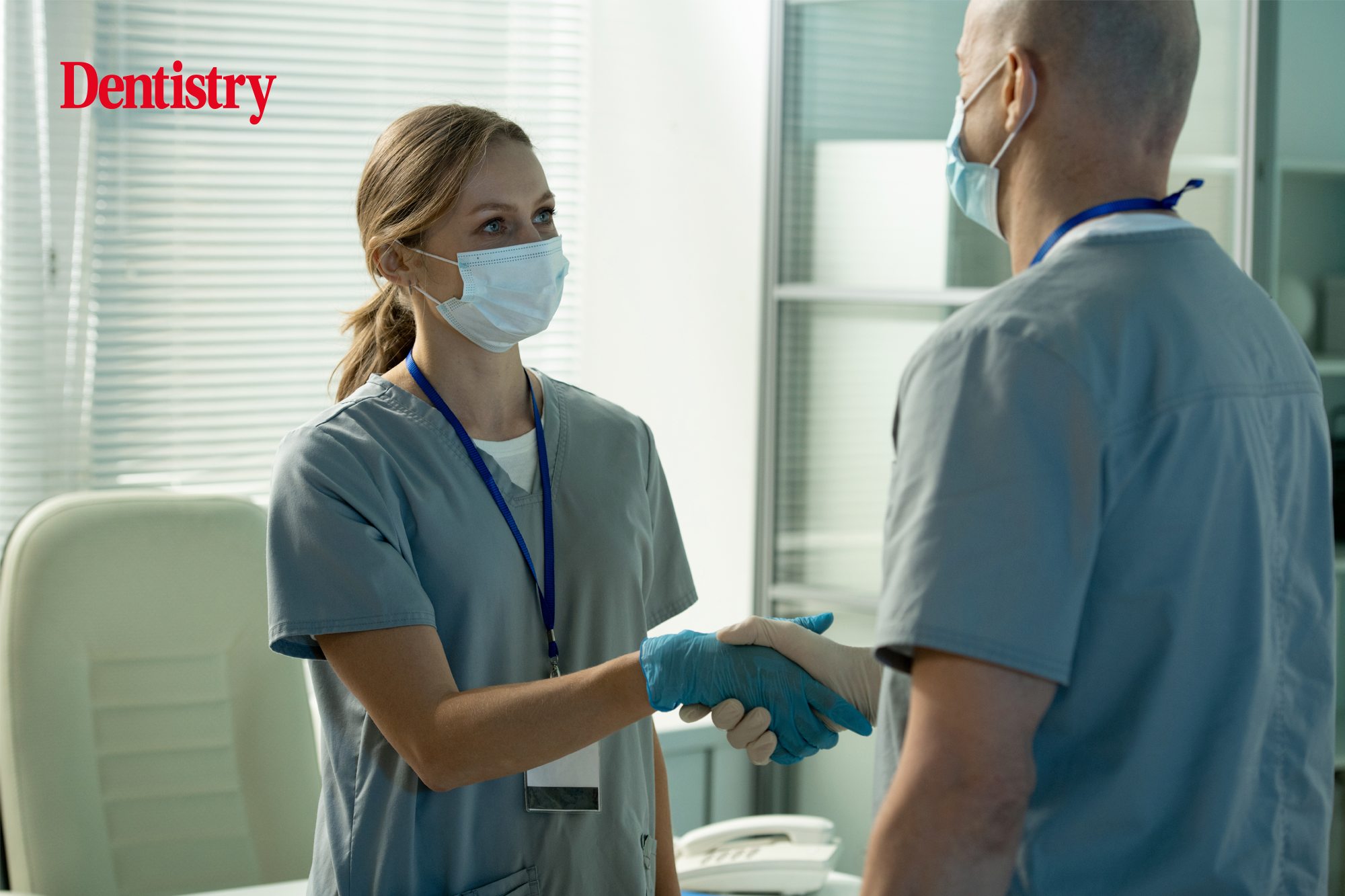 Filling-In explains how its new locum dental agency will change the recruitment process for dental locums and practice owners nationwide.
The founders of Filling-In have a strong dental background. Through their own experiences and difficulties, they decided to produce a unique, simple and efficient service that will change dental recruitment in this area forever.
Filling-In offers a completely free and exclusively online platform for dentists, dental hygienists/therapists and dental nurses. This makes it quick and easy to find dental practices who need cover – both urgently and non-urgently.
Having experienced first-hand the difficulties and barriers in finding locum dental work, the founders of Filling-In developed their unique website that allows dental locums to input everything from their personal details to their formal documentation. This makes it easy for dental practices and dental locums to maintain their own dental compliance. They can even keep records on file in case a more permanent role is offered!
Finding locum dental work
Anybody who has been tasked to do this has often relied on external agencies (often via telephone) to provide details of dental practices who may need their services.
Yet the specifics within the role are often unclear (eg 'a dental nurse with implant experience'). Questions arise around the level of this experience and any relevant qualifications – as they would with any vacancy.
Additionally, there is a waiting game. Can the chosen external dental locum agency mirror the urgency and motivation to source locum dental work? How long are you prepared to wait to find a vacancy and the processes involved to secure just one shift?
Negotiating and agreeing remuneration through a third party is time-consuming and can lead to messages back-and-forth between the parties. This can be frustrating, difficult and onerous. It's particularly stressful when a dental locum is needed at short-notice, which is becoming more and more common.
These barriers inspired the co-founders of Filling-In to produce a platform whereby a locum can input basic personal information, role requirements, experience, qualifications and availability. All this culminates into a database that is intelligent enough to allow dental practices to search and browse dental locums for what they need too. This dual-ended use allows for quicker, more efficient match-making. 
Talking numbers: experience, skills and availability 
The sign-up process is easy and the service allows users to continually upload and update their documents (including a prompt when key-CPD documents are expiring). Prospective dental locums are also rewarded financially as the website uses an intelligent algorithm. This produces either an hourly rate (dental nurses, dental therapists/hygienists) or a day rate (dentists). The algorithm works from a basic starting-point:
Dental nurses – £16/hour
Dental therapists/hygienists – £33/hour
Dentists – £600/day.
These figures are further enhanced according to inputting the above further information (experience, skills and availability) and calculated by our intelligent algorithm in a hassle-free method via our website.
Location, location, location 
Having both worked in locum dentistry before, the co-founders of Filling-In recognised the challenge in discovering opportunities within a certain radius from home. Having the opportunity to browse the availability of locum opportunities in a mileage-based radius opens up options for dental locums to be able to use Filling-In as a browsing platform.
They might identify opportunities in towns and villages nationwide that may previously have been excluded or become concealed beneath opportunities in larger cities or bigger dental practices/dental corporates.
Compliance and loyalty
For dental practices, Filling-In enables dental locums to upload key documents needed as part of employment checks. These are as follows:
Photo ID – two forms of identification and proof of address dated within the last three months
Immunisation and COVID/hepatitis B status
Up to date DBS check
CPD evidence of basic life support, automated external defibrillator, infection control, safeguarding etc
Evidence of fit testing relating to COVID-19 (if you have this)
Two clinical references
Indemnity.
This also benefits dental locums. The Filling-In system will automatically notify users as to expiration of such documents that require renewal (eg safeguarding).
Filling-In gives patients the opportunity to accrue loyalty benefits. The variety of bonuses include being positioned higher when prospective employers search, reward vouchers (eg Amazon), and enhanced remuneration as additional shifts are accumulated and successfully worked. This works alongside an attendance performance reward scheme also.
Summary
Filling In provides the whole dental community with an option to develop or enhance their existing income, or to build a career as a dental locum. The intelligent algorithm attached to the websites enables dental locums to achieve higher – optimising their professional skills and their personal attributes to enhance income.
The website allows for the ability to search, browse and book locum roles/shifts with dynamic ease and simplicity. The removes the difficulties of awaiting communication from a third party or delegating this responsibility to another. They can also input their formal documentation onto a system that will prompt users to update or add when needed.
Reward schemes are attached to loyalty and attendance and Filling In actively encourages discussions between parties regarding the option of a permanent role.
---
For more information, visit www.filling-in.co.uk.