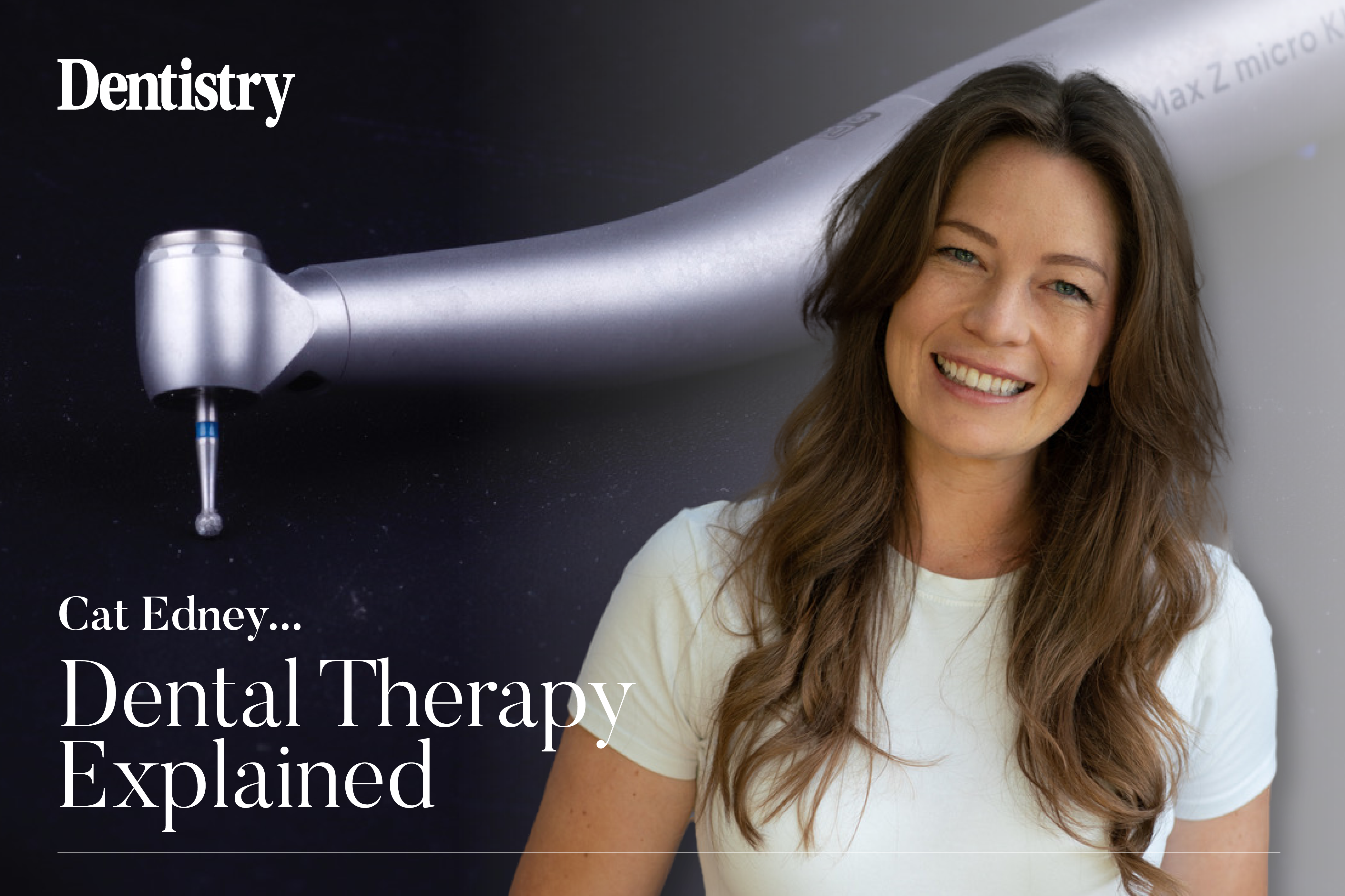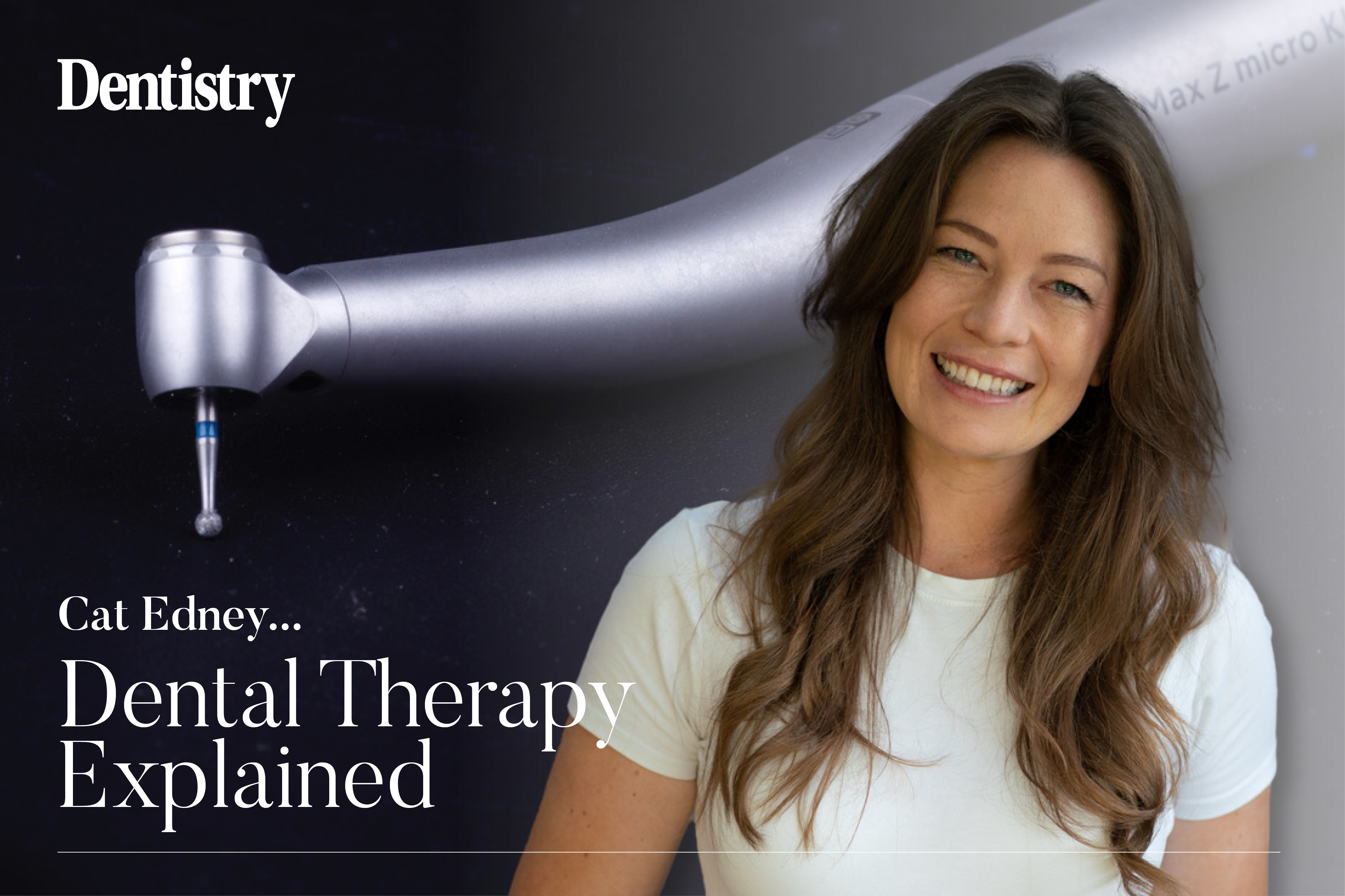 With more practices investing in digital dentistry, Cat Edney discusses the many possibilities of digital dental therapy and how it can transform the patient experience.
With high numbers of dental practices investing in the digitisation of their workflows, dental therapists can be of key importance to ensuring good return on investment while also aiding their own treatment provision and the education of their patients.
The challenge of shared care provision is often in communication between dental professionals. One way a DCP can help to meet these challenges while also including an enjoyable and interactive element to their day is by introducing digital scanning into their workflow.
When digital scanning was first introduced, it was considered the height of technology for indirect restoration provisions, such as the introduction of the Cerec machine in the mid 1980s for in-house ceramic milling to produce same appointment crowns and inlays.
The technology has come on in incredible ways since then and is becoming more available, more diverse and more popular than ever.
Digital scanning
Once considered a luxury, digital scanners are now seen in a multitude of different dental settings. However, they can also be under- utilised by practices who routinely keep the scanner in with the dentist, only using it in a very linear fashion – scanning when needed.
Whereas if practices adopt a 'scan every patient' policy, the dental therapist or dental hygienist could utilise the scanner with a much higher number of patients. They could use the information as an opportunity to, not only to communicate with other members of the team, but also with patients, providing a very detailed opportunity for education and promote discussion.
A well trained and practiced clinician should be able to produce a full intraoral scan including bite registration within five minutes. These scans give rise to the opportunity to record and monitor a number of different elements whilst also discussing these findings with the patient, aiding their oral hygiene message and also improving patient compliance.
The digital impression will record the hard dentition, soft tissues, images of recession, and biofilm build up. Perhaps most importantly for the patient, it also becomes quite obvious from this where restorations are present and where their oral health may be declining.
Clinicians can point out for the patient the restoration that the dentist is watching or has advised requires replacement. Often being able to see these areas in such fine detail gives the patient a better understanding of the issues they are facing. It also makes it easy to see any malocclusions or crowding.
Transforming patient communication
Dental hygienists and therapists can also use Itero scanners to run Invisalign simulations post-scan. This simulation can run in the background while any treatment is taking place. This means it doesn't add to clinician time pressures, but gives the patient better awareness of their tooth alignment and some of the orthodontic possibilities open to them.
There are a number of functions on digital scanners that are valuable for dental therapists and practices alike to use in their communication – from understanding wear to using consecutive scans to compare and monitor changes.
Some emerging technology includes caries detection. Transillumination has been used in dentistry as one of our tools to detect and diagnose interproximal caries for many years. These have traditionally been standalone machines, such as Diagnodent which uses laser fluorescence.
The digital imaging fibre-optic trans-illumination technology has been used widely to detect cracks and early caries that would not be visible on radiographs.
'Excellent patient experience'
One of the most user friendly and interactive scanners on the market that I enjoy using is the Itero element scanner range from Align Technology. Their latest model, the Element 5D, combines near infrared imaging for caries detection with incredibly detailed colour images and the ability to easily toggle between past scans to monitor disease progression.
The near infrared imaging technology uses light of wavelength = 850nm in the electromagnetic spectrum which interacts with the hard tissue and provides additional data to that of a standard photograph.
For a DCP working with digital scanners, the Itero element offers an excellent patient experience. It allows the DCP to demonstrate in real time what they can see while simultaneously recording this valuable information for the patients records.
Early intervention is easier when patients are onboard. Now, we are able to show them the scans picking up these issues. It is no longer merely our opinion that there could be a concern – it is visible to the patient also.
Study models and photographs combined
Digital impression will record non-carious tooth tissue loss, supporting your Basic Erosive Wear Examination (BEWE) index and allowing for incredibly detailed images to refer back to every time the patient comes.
This is also helpful when monitoring recession. The ability to toggle between two chosen scans of the same patient means you can quickly and easily see the progression of recession – and so can your patient.
Additionally, having a detailed digital impression of a patient can become incredibly useful if there is any trauma, tooth loss or lost restorations. To be able to work from a baseline scan which demonstrates how the patient's teeth once were means dental clinicians and labs can work together to ensure patients get the best possible outcome when replacing lost teeth and crowns.
Patients are often the ones to start the conversation about any of the findings you have pointed out. By showing them in real time the features of their mouths, they have a much better understanding of what these things mean.
The addition of the digital scan on the screen means you can easily manipulate the 3D image to go back and discuss your findings further. This opens the conversation further about oral hygiene. For example, the calculus they hadn't previously spotted on the facial surfaces of their sixes, or the occlusal staining on their third molars.
Patients are more actively engaged in the conversation. They may also get to see their teeth in a different light aesthetically, demonstrating the presence of chipped and worn or misaligned teeth can allow them to open the conversation about treating areas they may not have had the chance to discuss before.
Using digital scans as a dental therapist
As a dental therapist, the use of the digital scan doesn't stop at education. It is becoming more common than ever for dental therapists to use the services of lab technicians to aid their design of direct composite bonding cases, using stents for injection moulding or palatal shells.
The communication possibilities between labs and patients have been increased, with labs such as Dental Excellence talking patients through their bonding design directly and increasing patient satisfaction and enhancing the consent process.
The addition of digital scanning to the dental surgery has opened up many opportunities to dental clinicians and patients alike. The ability to integrate scanning into dental therapist workflows will see a premium piece of digital equipment be utilised with more regularity and improve patient engagement.
Dental therapists using these scanners not only increases the financial ROI for dental practices, but also other returns on investment such as patient education, patient satisfaction, clinical accuracy, team communication and operator wellbeing.
Digital scanning is one more way dental teams can provide comprehensive shared care to their patient base while also meeting the increasing demands for innovation and modernisation.
---
Catch up with Cat's previous columns:
Follow Dentistry.co.uk on Instagram to keep up with all the latest dental news and trends.