Master your Trios with ESM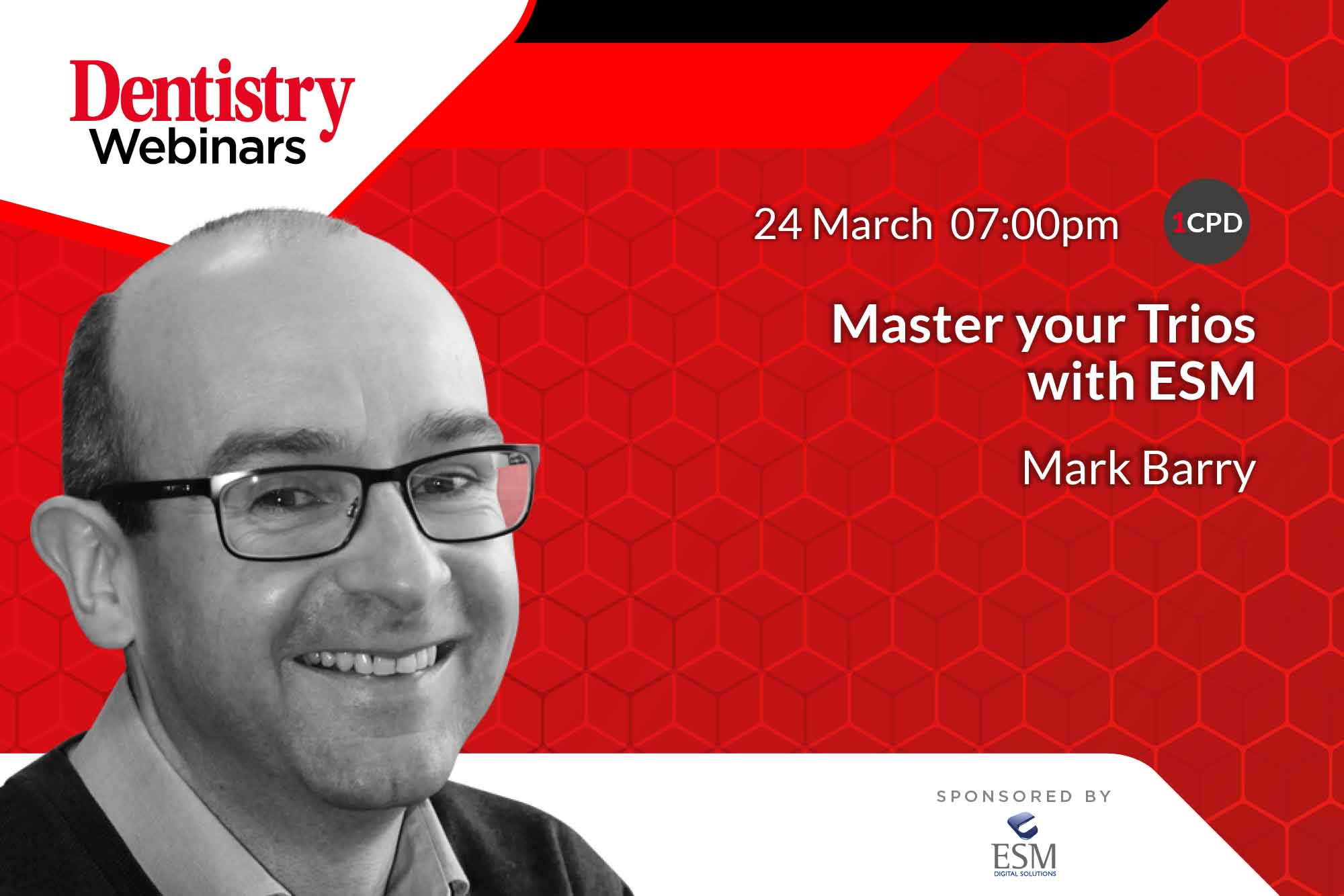 Mark Barry will talk about how to master your Trios intraoral scanner during a webinar at 19:00 on the 24 March.
In this webinar, Mark will share his top scanning tips that he has gathered and developed from training clinicians in the use of Trios over the past decade.
Aimed at everyone from the novice to the most experienced users, those attending can expect to pick up many tips and tricks to help improve their scanning technique and put into action straight away.
Learning outcomes
The textbook scan strategy
The patient experience
Managing mobile tissue
Handling challenging scan situations
Utilising all software tools, eg trim, lock, HD photo, shade etc
Patient specific motion.
Mark Barry
Mark is co-founder and managing director of ESM Digital Solutions. An early pioneer of digital dentistry, Mark began providing a digital study model service for dentists as early as 2007. He was one of the first to realise the industry-changing potential of scanning technology.
With a first-class honours degree in mechanical engineering and a masters degree researching 'the strength of taper-lock dental implants', Mark is well versed in this area.
He is a frequent presenter at dental conferences. And he has been published in both UK and international journals.
Prior to co-founding ESM Digital Solutions, Mark worked for several years as a lecturer at DIT. His focus was on 3D scanning, CAD/CAM, production and quality strategies. He describes his love of teaching and mentoring as 'food for the soul'.
---
To register for this webinar, simply visit www.dentistry.co.uk/webinar.
Catch up with previous On Demand webinars: