Prosthodontips – immediate dentures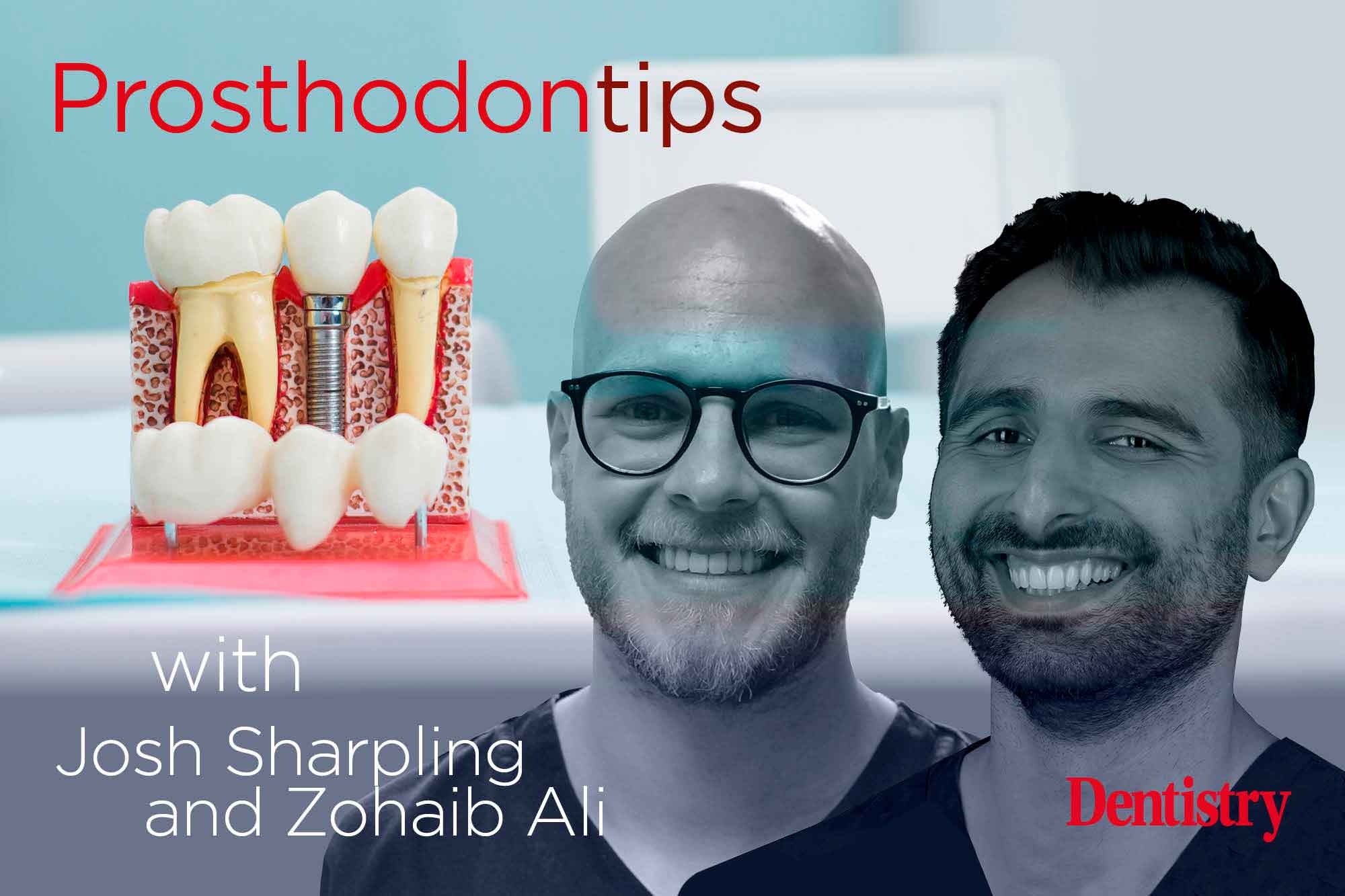 In this prosthodontips column Josh and Zo will talk about immediate dentures – with the focus on immediate complete dentures. However there is carry over into partial dentures too.
When fabricating conventional dentures, we can use occlusal rims and try ins to transfer information to the lab. The lab can use this to set the teeth in an aesthetically pleasing, and occlusally correct way.
Conventional dentures are sent back to the lab for a remount and even a remake if needed. However, this is not possible with immediate dentures. After removing the patient's teeth, a prosthesis needs placing.
Complete immediate dentures therefore require the skills used in a full mouth occlusal and aesthetic rehabilitation, with the high pressure of being unable to use try ins.
In this column, we will give you some tips and tricks to reduce the stress associated with complete immediate dentures.
Impressions
When taking an impression, it's always important to think; what do I need to capture in this impression?
Important landmarks to consider when taking immediate denture impressions include
Primary denture support areas
Secondary denture support areas

Alveolar ridge (where possible)

Peripheral seal

Functional depth and width of buccal and lingual sulci (along with frena)
Hamular notch
Retromolar pad.
Capturing all the teeth in their entirety is not necessary and may even be unhelpful. Teeth that are being removed may have large black triangles, and this may cause the impression to become locked in.
Impression tips:
Take secondary impressions using a special tray, and carefully carry out border moulding

The better the impression, the better the fit of the immediate denture

Use alginate rather than silicone – silicone is very rigid and may get stuck in undercuts

Use silicone to block out undercuts.
Jaw relationship
This stage is vital for transferring aesthetic and occlusal information to the technician. However, how do you do this if it is not possible to use an occlusal rim?
Aesthetic and occlusal prescription tips:
Use photographs to aid the prescription of the tooth set up, specifically

Relating the midline to current teeth positions
Relating current teeth to the desired occlusal plane – as shown in Figure 1
Using photographs to aid in tooth shape and shade selection

Pick a point on a tooth to use as a landmark for the future tooth set up

For example – pick the tooth that has the correct incisal length at its current position. Use this as a guide to prescribe the tooth set up– as shown in Figures 2 and 3

Use a sectional occlusal rim where possible – as shown in Figure 4
Mobile teeth will make it difficult to take an occlusal record

Consider temporarily splinting mobile teeth for the secondary impression and occlusal registration. This will make sure the teeth are in the same position for the jaw relation and the impression. It will also make mounting the master casts easier for the technician.
Try in
As you will remove the teeth, a try in is difficult. This means there is a leap of faith to ensure the tooth set up prescription was adequate. Here are some tips to reduce the potential errors:
Use of a digital set up

Show this to the patient to confirm aesthetic goals

Use of a sectional set up

Where there are some edentulous spaces, you can use a partial set up

Use of an overlay denture

Where there are retained roots or short teeth, an overlay set up can be carried out. This can cover some of the teeth that you will remove and allow a try in.
A sectional overlay try in design is shown in Figures 5-8. Here the sectional try in will fit over the patients current teeth. The patient can assess the aesthetics of the proposed denture set up before removing the teeth.
Flange design
Denture flanges are used for two reasons:
Replacement of lost tissue (often bulking out areas to improve facial contours)
Border seal.
Immediately after teeth are removed there is usually very little tissue loss. Therefore placing a flange will provide artificial (and possibly unaesthetic) bulkiness. This will potentially create unnatural facial contours.
The area can also cause trauma to the underlying soft tissue, due to bony undercuts (as shown in Figure 9). However, if you place no flange, it will compromise the peripheral seal (and therefore retention) of the denture.
The clinician must weight up the risks and benefits of a flange versus no flange on a case-by-case basis.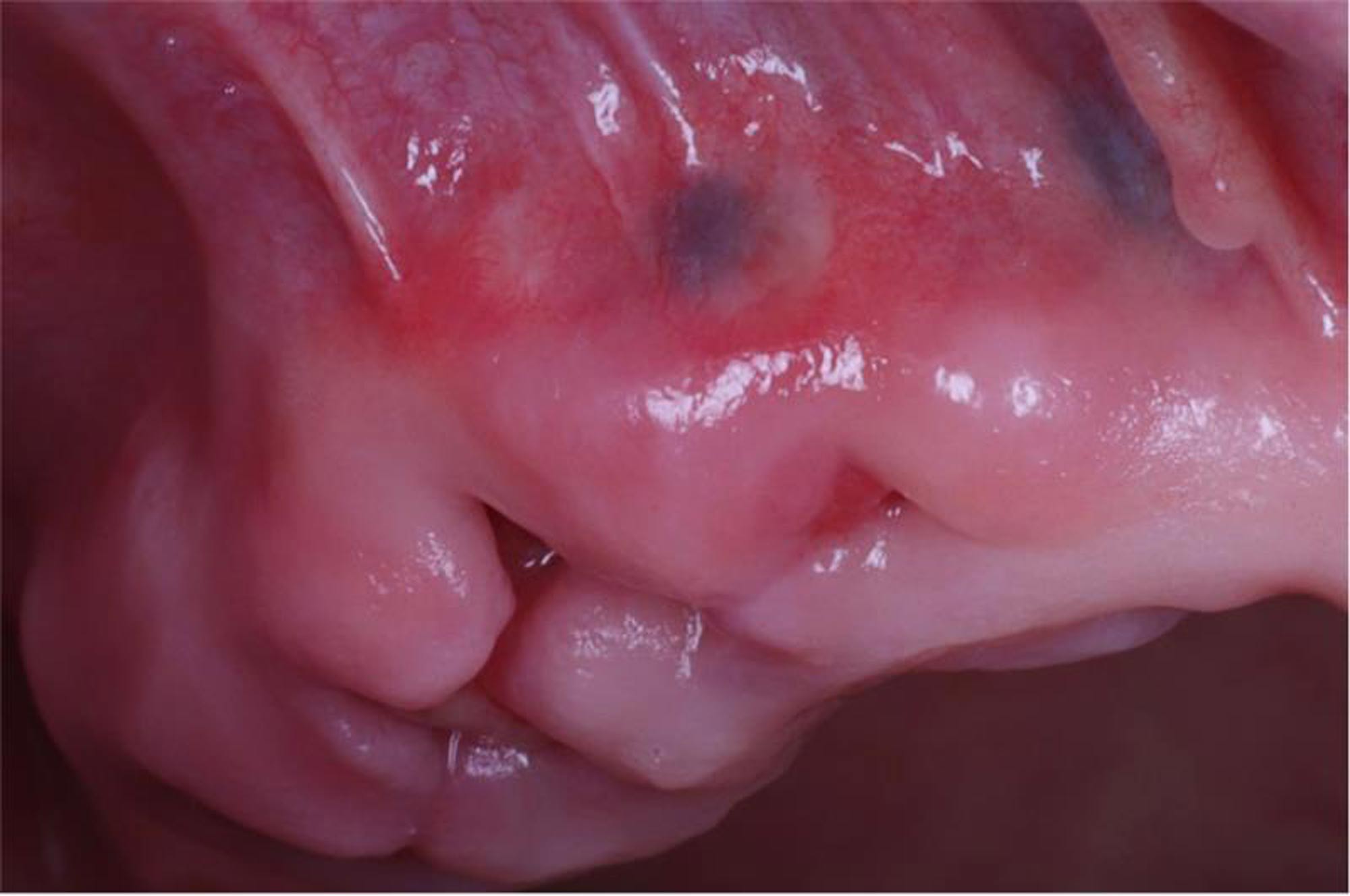 Final tips
Ensure the patient is aware that this is a temporary prosthesis

The mouth will remodel after extracting the teeth. Make the patient aware that this denture will need replacing after three to 12 months

Make the denture as aesthetic as possible

Removal of teeth is a big psychological step for most patients. Providing an aesthetic denture and not 'just a temporary' will help to improve the patients denture compliance. It will also help with their confidence as a new denture wearer

Book multiple review appointments

The patient will require multiple adjustments over multiple appointments
Prepare for regular adjustment appointments in the first six weeks. Consider denture relines as required – both soft and hard.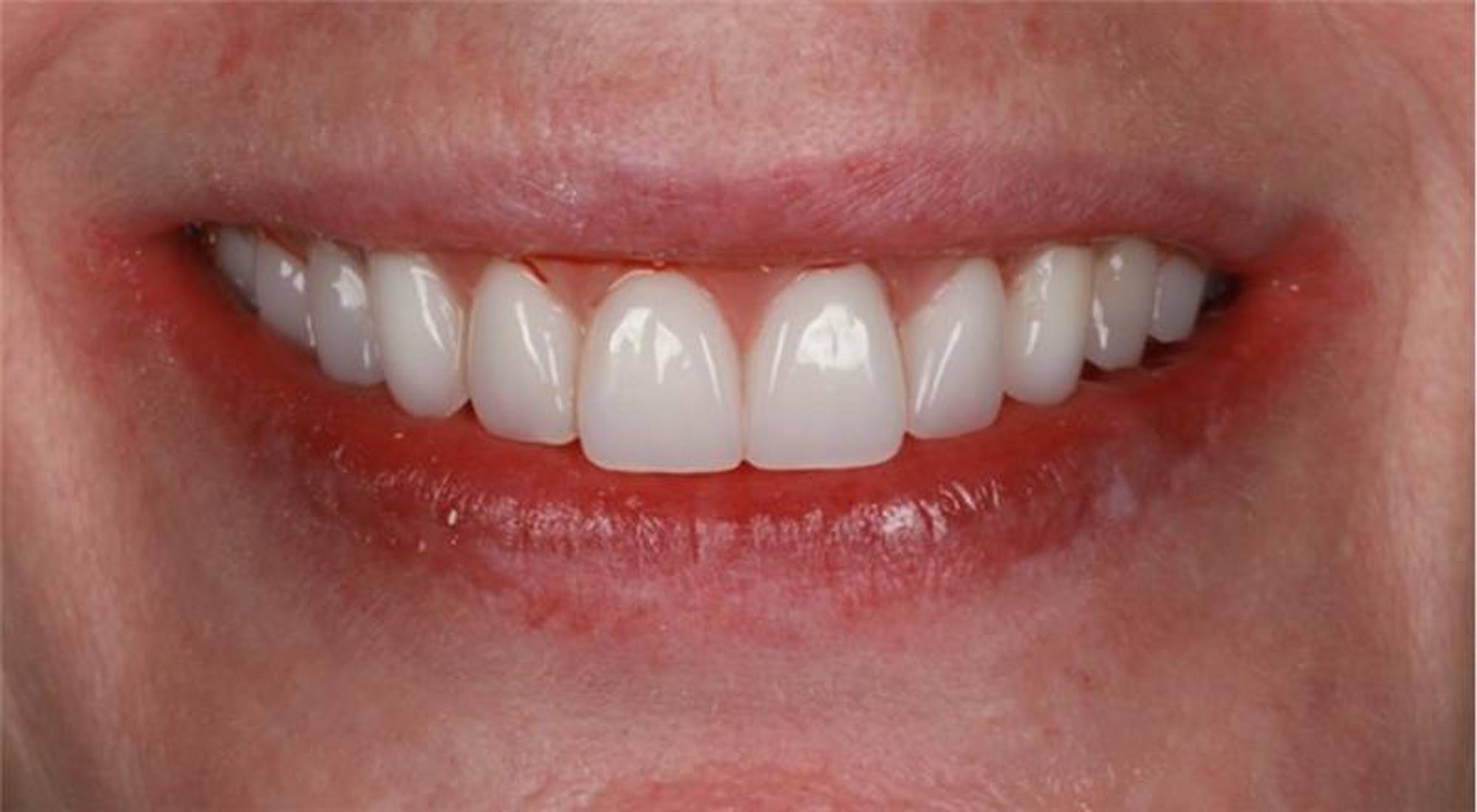 ---
Please keep the questions coming for the Prosthodontips team. You can contact us on Instagram (@sharplingdental and @prostho_zo) and also email ([email protected]).
If there are specific topics you would like us to cover in a column, please let us know.
Previous Prosthodontips:
Follow Dentistry.co.uk on Instagram to keep up with all the latest dental news and trends.