Out of office – Catherine Rutland on outdoor swimming and her love for travelling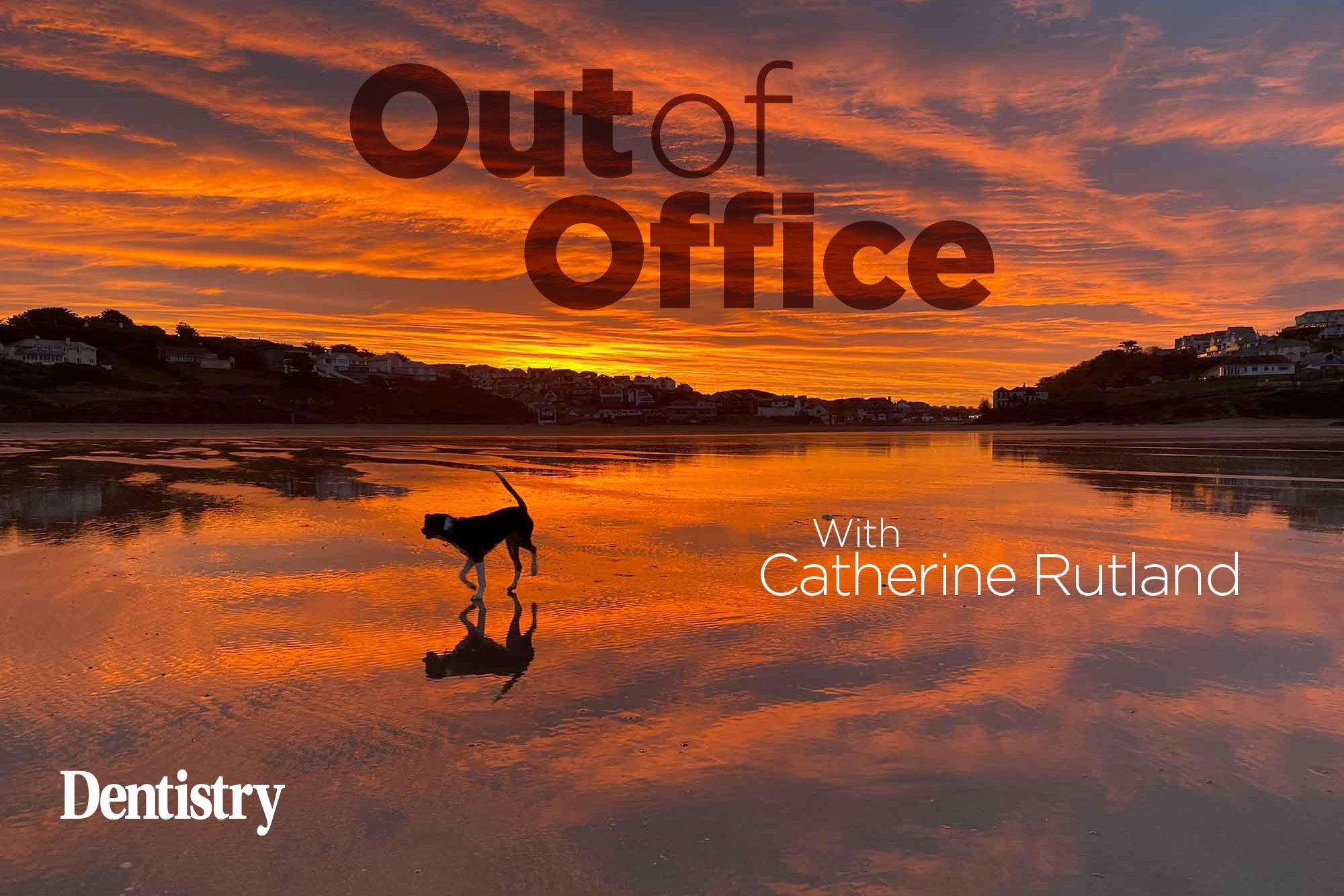 Catherine Rutland talks to us about her passion for outdoor swimming and how she has travelled to 57 countries, many before she was 14.
Please introduce yourself
My name is Catherine Rutland and I am clinical director for Simplyhealth and Denplan.
I qualified in Leeds in 1992 and after a few years in hospital jobs moved into general dental practice. I started working for Denplan 11 years ago a day a week and kind of got sucked in!
What do you get up to in your spare time away from dentistry?
If I am honest, with so much of my work life now on Teams, when I am not working, I like peace and quiet. I enjoy being outside in any form especially walking the dog. As well as spending time with my daughter and reading books in their original paper form!
Being able to see family and friends again has been such a joy. I hope we never lose that appreciation we have gained of being with the people we love.
Are you a foodie? Why and what particular food do you go for?
Compared to some of the foodies I know, I wouldn't say I am one!
That being said, I love food. I love to cook, always from scratch. Sharing food and eating with others is one of the great joys in life. It doesn't need to be complicated food, just tasty and healthy.
Are you into any sport? If so what sport and why did you get into it in the first place?
I love to swim, I have been into it for as long as I can remember and in more recent years, open water as well as pool.
Besides the fantastic all over exercise it provides, it is my happy place and always my go to when I have something to sort out in my head.
If there is a lot to sort out, I just swim further until I am happy.
What type of television/movies do you like – any guilty pleasures?
I am a big film lover, although I don't like anything that will upset me. There is already too much real-life pain and horror going on in the world.
So, a good chick flick, or science fiction, or action that is so far fetched it couldn't be real life!
Do you like to travel and do your hobbies take you anywhere in particular?
I was lucky enough to spend six years of my childhood in Kenya, with parents who were happy to drag four small children round the world with them. So I have travelled to 57 countries, many before I was 14.
More recently my love of outdoor swimming has taken me away, a week at a time exploring and swimming 5-7 km a day, such a fantastic way of travelling.
With climbing Kilimanjaro to raise money for the Dentists Health Support Trust booked for next year, yes, I can safely say I really do like to travel.
Why is it important to have hobbies away from dentistry?
Dentistry is a tough profession, whichever area of it you work in. It is also very isolating.
Hobbies encourage you to take time away from work, and also often help you meet people outside of the profession, widening your horizons and view of the world.
Making sure we are resilient and mentally well is so important. I firmly believe doing the things I love outside of work make me better in work.
---
Catch previous Out of office columns:
Follow Dentistry Online on Instagram to keep up with all the latest dental news and trends.