Take a moment – wellbeing: can we shift our mindset?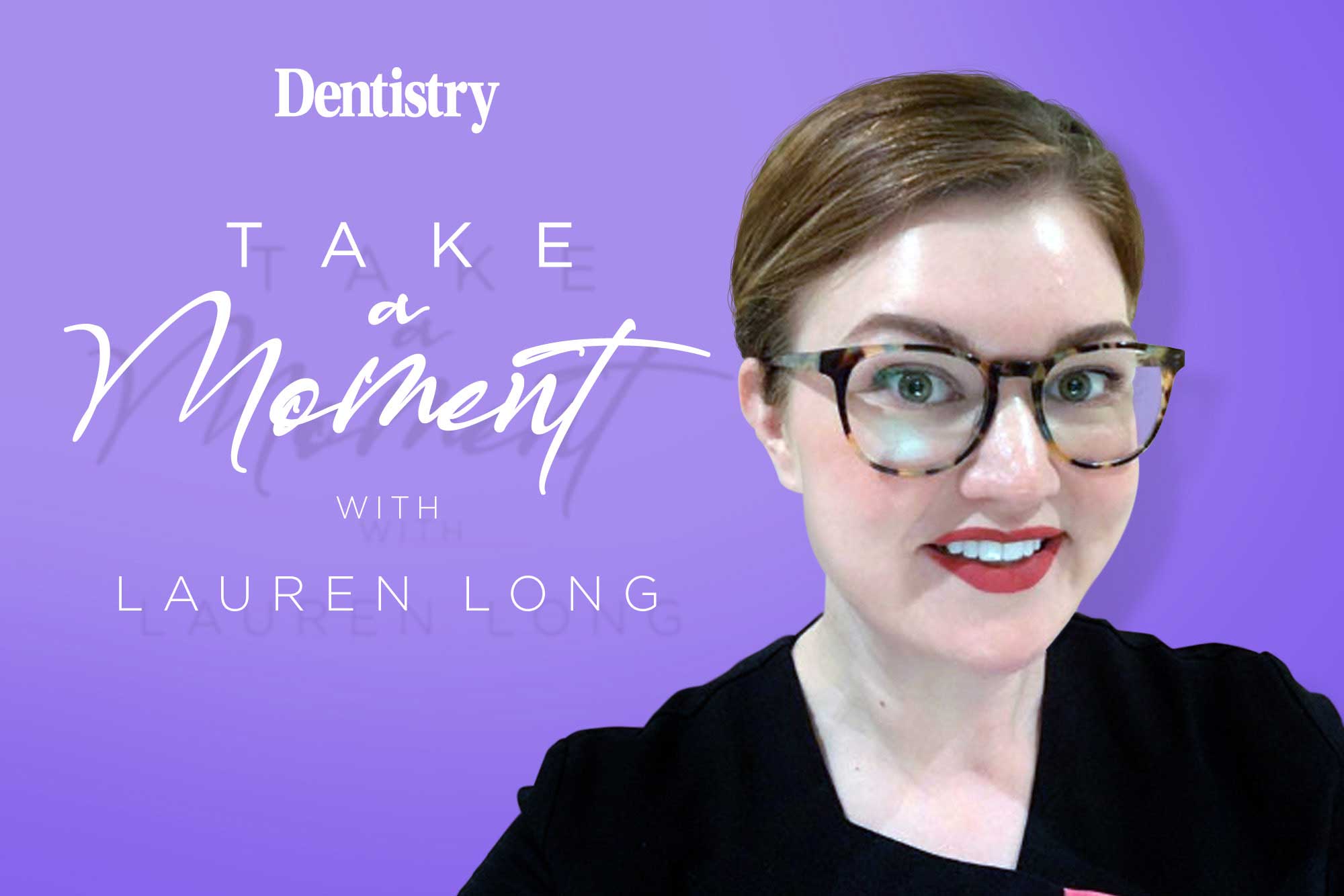 Launching her new column 'Take a moment' – which will focus on wellbeing – Lauren Long explores whether dentistry can shift its mindset.
How are you? A question we ask and people ask us probably several times every single day. Do you answer honestly?
As dental professionals, we have never been under more pressure than in the last year. For the first time ever, we were forced to pause our careers and focus on a life without dentistry. Albeit for just a few months.
The vast majority of us are now back at work, but this has not come without its own challenges.
A recent survey by the DDU found that 67% of dental professionals now feel stressed or anxious on a weekly basis. Many have actually left the profession, unable to cope with the new challenges we face.
The key to happiness
Finding the key to our own happiness and wellbeing is a tricky one – what does 'wellbeing' even mean? The Oxford English Dictionary defines it as: 'The state of being comfortable, healthy or happy'.
In reality, it is much more complex than this. It encompasses tens if not hundreds of separate elements that are subjective to each individual.
Just a few of these include:
Having an enjoyable and fulfilling career
Strong personal relationships – including a good support network at work
Maintaining a nutritious diet
Sleeping enough
A good level of self esteem
Regular exercise
Being financially secure
Pursuing personal and professional goals
Learning new skills
Feeling a sense of purpose.
Looking after our mental wellbeing
There is a definite shift in awareness of the importance of mental health support during the pandemic.
Rarely did we hear much of self-care, wellbeing or anxiety levels in dentistry. In fact, healthcare professionals have often been shown as the most resistant in seeking help due to feelings of shame, embarrassment, stigma or fears about lack of confidentiality (Tyssen et al, 2004).
Now multiple organisations have either issued advice or launched initiatives aimed at supporting our mental health.
Can we now also shift our mindset to realise that taking time to look after our mental wellbeing is as much a priority as looking after our physical health?
Avoiding burnout
As a profession we are particularly prone to burnout syndrome. This is defined as: 'A psychological, professional non-feeling state where individuals who are mostly in caring professions experience feelings of exhaustion, detachment, boredom and cynicism'.
It's thought this is due to our often demanding jobs, long working hours and tendency to strive for perfection.
Whilst in another study, UK dentists who suffered from anxiety showed: 'Effects on decision making, modifying treatment plans, referring-on, effects on treatment given, changes to procedures and interpersonal interactions and effects on style of decision-making' (Chipchase, Chapman and Bretherton, 2017).
Despite the evidence showing us that improving our own wellbeing will help us to look after our patients better, we often feel guilty when taking time for ourselves.
If some good can come from the last year, it is that we have all been given an opportunity to refresh, reset and to consider whether our situation pre-COVID was in keeping with the way we want things to be.
Over the coming months I will explore how we as dental professionals can improve our happiness and sense of wellbeing.
This will also include speaking to others in the profession who have knowledge or expertise in specific areas that could help us to create the professional life that we wish to have.
Let's learn to take a moment.
---
References
Chipchase SY, Chapman HR and Bretherton R (2017) A study to explore if dentists' anxiety affects their clinical decision-making Br Dent J 222(4): 277-90
Tyssen R, Ole Røvik J, Vaglum P, Grønvold N and Ekeberg O (2004) Help-seeking for mental health problems among young physicians: is it the most ill that seeks help? Soc Psychatry Psychiatr Epidemiol 39(12): 989-93