The cutting-edge of reconstructive medicine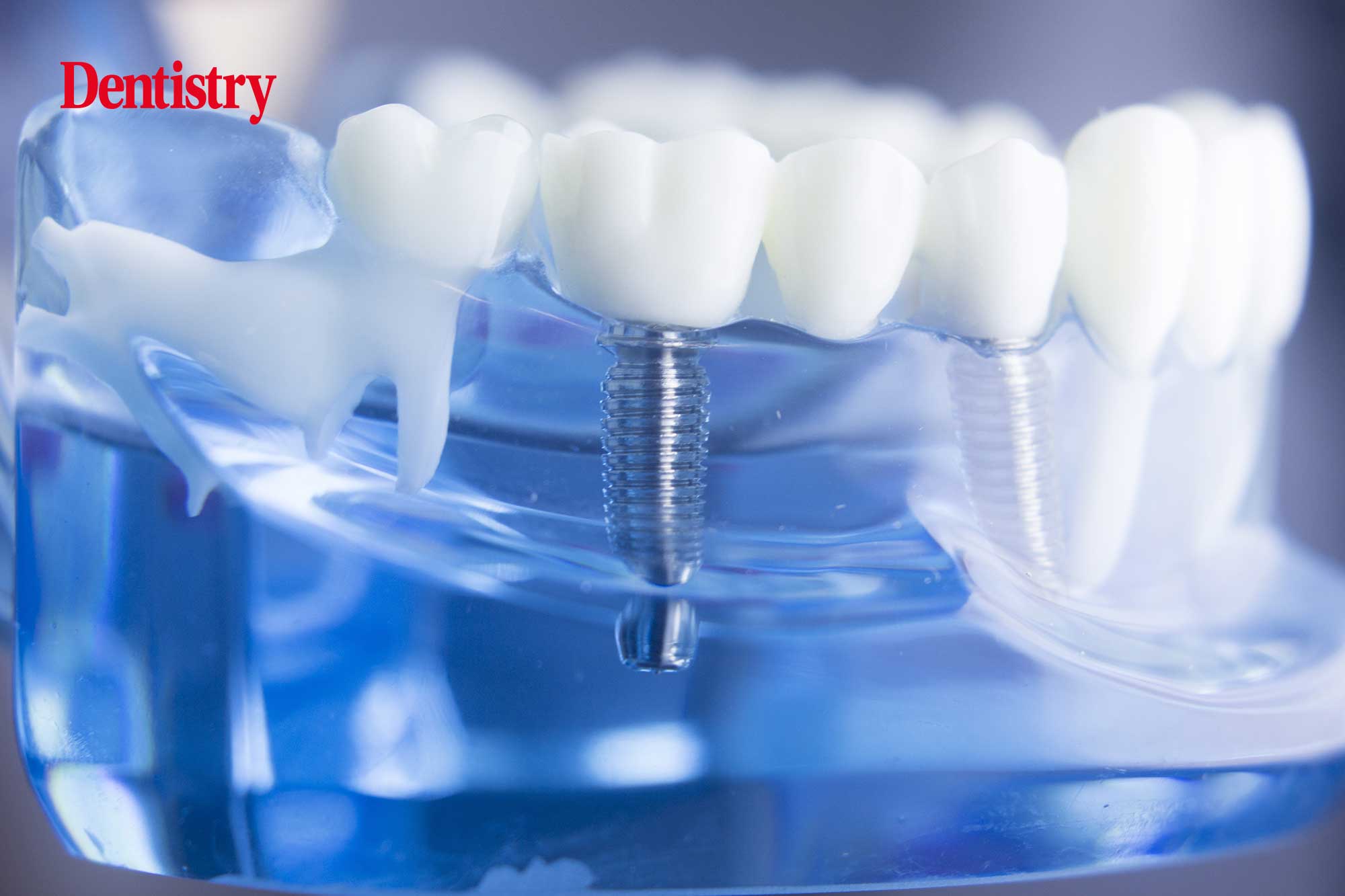 We speak to Dr Nilesh R Parmar of Parmar Dental in Southend-On-Sea about his passion for implant dentistry and why he feels bone grafting materials are so important for exceptional clinical outcomes.
What do you like most about being involved with implant dentistry today?
Implant dentistry is the only field of medicine where we can replace a missing part of someone's anatomy with an almost identical alternative.
For those people requiring foot, leg, arm or any other type of prosthesis, there is little expectation for artificial limbs to totally blend in with the body aesthetic.
When it comes to the mouth, implants replace missing teeth with prostheses that can often not be distinguished from the surrounding natural teeth.
In this way, I believe implant surgeons and restorative dentists in the field are at the cutting-edge of reconstructive medicine. This is why I love dental implantology and why bone augmentation is so important to achieve aesthetic outcomes.
What role do you feel biomaterials play in dental implant treatment?
If you have insufficient bone volume when placing an implant in the aesthetic zone, even if you have just enough bone to place an implant, the final result is compromised.
I think biomaterials are required in a vast majority of anterior cases, in order to achieve a level of aesthetics that is acceptable for today's patient.
This is especially true when treating younger patients, those who are in the public eye or who are public facing every day. The aesthetic outcome is as important to them as durability and functionality.
Offering them dental implants without bone grafting materials is like driving a car without a seat belt. It'll work in principle, but you might get a shock at the outcome.
To make the most of the advantages afforded by quality bone grafting materials, it is important that practitioners have the necessary training, experience and confidence in their clinical abilities.
What's important to you when selecting biomaterials?
I look for products that are reasonably priced with rigorous research behind them. I need to have confidence that the solutions will perform well and do what I need them to do.
And while I'm willing to pay for quality, I also want good value.
What do you like about Straumann Xenograft?
I am always interested in trying new products to see how they compare to my current materials. And whether I can improve the treatments I provide.
Straumann Xenograft delivers great results that are comparable to previous bone graft materials. But the pricing is much more reasonable.
In terms of performance, Xenograft handles very nicely. The granules stick together and you can easily manipulate them.
I've also noticed good healing with little inflammation. It is still early days using the product, but so far, early results have been consistent. The good soft tissue response also contributes to great aesthetic outcomes. I mostly use Straumann Xenograft for smaller bony defects.
The presentation of the product is well thought out, especially the pot and lid design.
For a long time, many biomaterials were delivered in uninspiring plastic cylinders with weak, bulky packaging that could easily become damaged and were difficult to store.
While I appreciate this does not determine product quality, it is nice to see Straumann taking more care over how they present their solutions.
What do you like about Straumann Xenoflex?
I really like the syringe delivery system with the Xenoflex grafting material. This makes the solution easy to apply. It's beneficial to help hydrate the materials whilst in the syringe prior to application. This eliminates the need for mixing with saline/blood in a bowl and creates fewer steps for a quicker and more streamlined workflow.
Straumann Xenoflex is ideal for larger defects where I need more volume and for sinus lift cases. This is due to the easy application of the product.
I also use both the Xenoflex and Xenograft in combination with the Jason membrane. This is thin and easy to manipulate, making primary closure straightforward. I have been getting good, consistent results with it.
What has been your general experience with the service and products from the Straumann Group?
The support is always very good, with representatives easy to contact.
The strong brand is also a selling point to patients. You can show that you only use the best, Swiss-made implant systems and biomaterials.
It also means that, should patients move abroad or go on holiday and have an issue with their implant, dentists around the world can access compatible components to make repairs.
It ensures longevity of the implant and patients appreciate this.
---
For more information about the comprehensive range of biomaterials available from the Straumann Group, please visit www.straumann-uk.co/biomaterials.