Never let level 3 PPE get in the way of good communication: dentistry in a COVID-19 world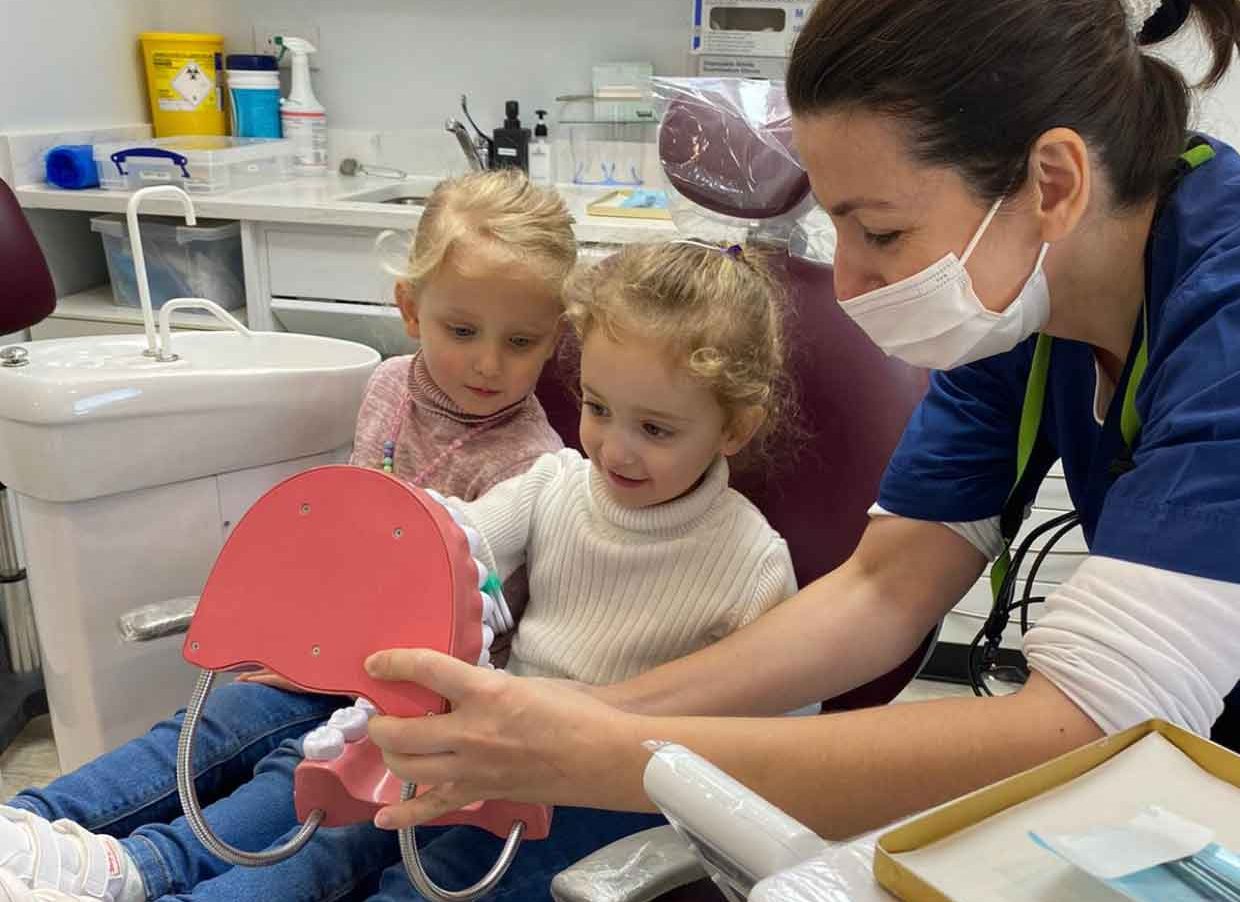 Dr Mac Bule explains how to avoid letting new ways of practising dentistry get in the way of good communication in a COVID-19 world.
Modern technology now powers the way we communicate – and has been a godsend for many a dental practice team in these challenging times.
Digital conferencing, social media platforms, online access to dental supplies and telecommunication came into their own in 2020. They connect teams with colleagues, with online dental companies as well as patients amid the pandemic.
Digital communication also provided a vital lifeline once dentists and their teams got the green light to practise again. Providing opportunities previously undiscovered and unconsidered.
Teledentistry also became part of this 'new norm'. Practices got on board the remote provision of dental care, advice and treatment. As they successfully limited the number of patient interactions necessary, whilst observing the 'space' protocol of the COVID-19 restrictions.
Many practice teams factored this into their routine dental practice. They were offering consultations via video conferencing and utilising apps that enabled patients to scan their own mouths on smartphones. This they could share with clinicians who could monitor progress in a safe and socially-distanced way.
PPE requirements
But what of communication once inside the surgery? Whilst digital technology facilitates a degree of COVID-19-friendly dentistry, this of course is not a viable option once they are in the chair.
Where once the colour and style of scrubs and dental uniforms may have clouded your thoughts, you were more likely to be kept awake at night about how best to overcome the obstacles created by face masks and FFP2 respirators.
There is obviously little to be done to mitigate the impact of level 3 PPE requirements in a clinical setting. As many dentists and their teams now know.
Paediatric dentist Makbule Ogretme (Dr Mac) works as a part-time associate dentist at Dencare Clinic. This is a private practice in south east London where she treats both adult and child patients.
An early adopter of any new technologies that 'are designed to provide patients with a comfortable and enjoyable dental experience', she believes that, as long as the basics are well established in the practice ethos and team's approach to patients, digital technologies provide a viable adjunct to any patient journey.
She says: 'It is not that challenging to blend those basics with the technology available to us. Rather than an alternative to the traditional principles of patient communication, they offer opportunities to complement a compromised dental system, particularly during the pandemic.'
She observes: 'The receiver end vastly determines what technologies you choose in communication. Know your patient, devise and perfect your tool. If needed, utilise digital technology.'
As she says: 'Whatever makes my life and the patient journey easy is always welcome.'
Communication
Although challenged by the equipment she now has to wear: 'There is no doubts that some facial expressions are hidden behind the face coverings. Hence limiting the efficacy of the interaction'. Communication, ultimately, has to begin with the very basics.
Dr Mac cites 'confidentiality, listening to the patient in full, addressing their concerns, providing jargon-free explanations for all the treatment options treatment with pros and cons' as prime considerations.
She explains: 'Communication is crucial. First and foremost is the listening to the concerns of our patients. Without understanding the key elements, we cannot provide the best.
'The "tell-show-do" principle also forms an essential part of my everyday dentistry. It is the main behaviour management technique, especially within paediatric dentistry. Even local anaesthesia can be demonstrated easily without causing any fear if you have equipment like The Wand.
'It literally looks like the magic wand that sprays the sleeping juice. Kids accept new experiences more readily and smoothly if they can associate or link it to something fun and magical for them.
'The Wand does the "trick" for us. And it helps for the "treat" meant. It does wonders.'
Social media communication
Like most of her colleagues, she has worked hard to implement new protocols to provide the utmost patient and staff safety. She posts these on various social media accounts as well as emailing and posting out information letters to patients.
A keen Instagrammer (dr.mac_bule), she also populates her professional account. She posts informative patient-friendly posts that extol the virtues of what helps her deliver safe and comfortable dental care. Such as the Invisalign outcome simulator, restorative dentistry essentials and, of course, her number one piece of pain-free gadgetry, the computerised local anaesthesia delivery system, The Wand.
The GDC's Standards for the Dental Team says dental professionals should: 'Communicate effectively with patients. Listen to them, give them time to consider information and take their individual views and communication needs into account.' Standards that have perhaps grown more challenging with COVID-19.
The principles of listening
Remaining 'in the moment' when it comes to conversations with patients, whilst also remaining mindful of the expectations COVID-19 places upon them is not an easy task.
Dr Mac says: 'Patients might be more anxious then ever due to pandemic-related issues. But the principles of listening still apply. We just need to be aware of the possible extra anxiety and/or unwillingness on the patient side.
'Dentistry should never happen in a "fast-food" style. We must now implement and follow all the new protocols and similar procedures properly. For the obvious health and safety reasons.
'Is it a challenge? Yes, it is, but certainly achievable.
'Patients may have a higher level of anxiety at the moment. This means they may need further details, repetitions, alternative explanations, and more time to think. As well as time to express themselves.
'The dental profession needs to be aware of this and act accordingly. One of the reasons some people are more nervous about attending appointments might be their perception of "pain" in their treatment. This is normal and natural.
'But, whatever we use to communicate (face to face or digitally), once the patient is convinced and experiences the pain-free journey, the whole story of "visiting the dentist" changes for good.'