Lockdown exit plan – what does dentistry need?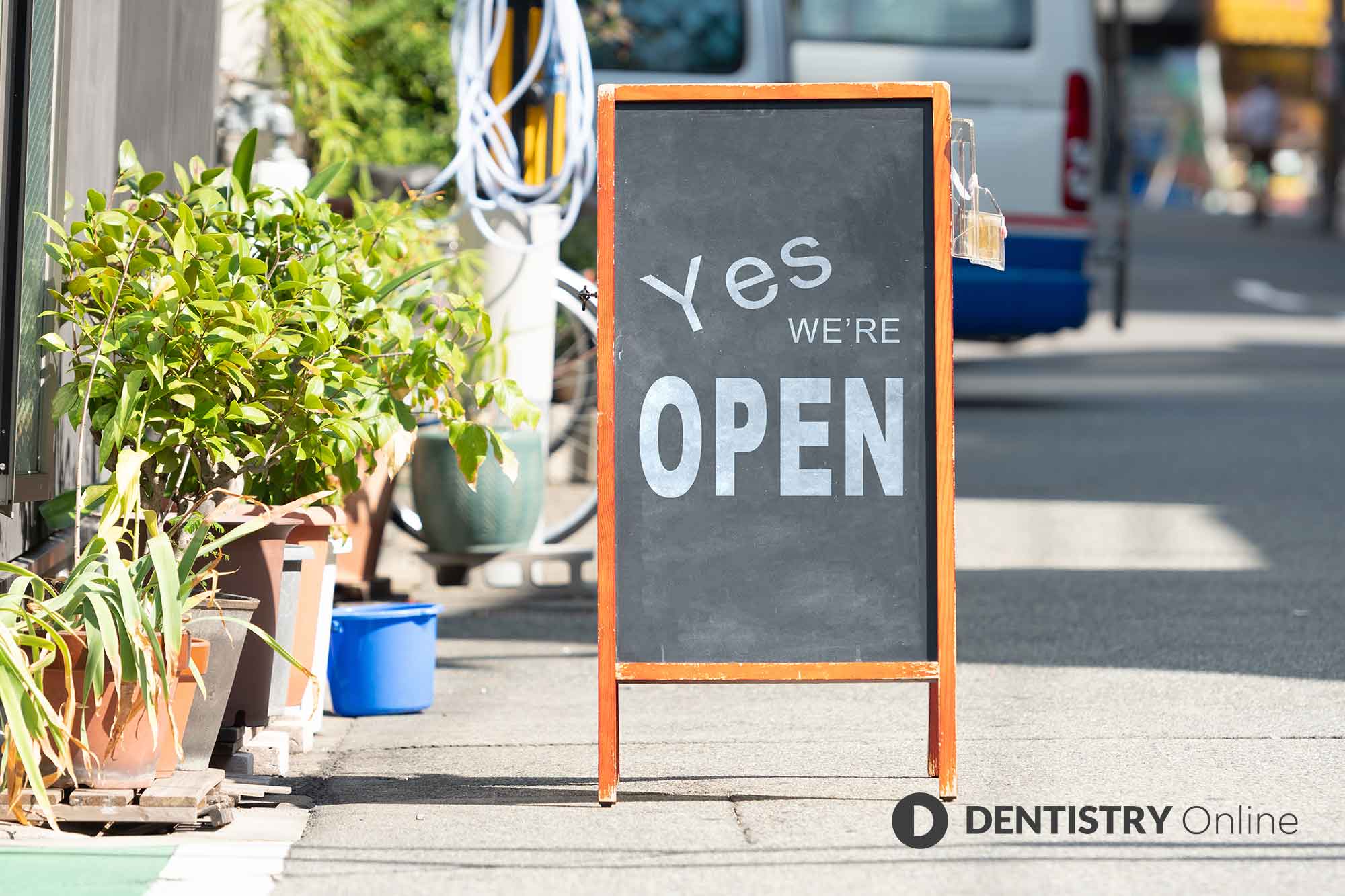 Boris Johnson will outline England's lockdown exit plan today. Seb Evans explores what dentistry wants as the nation reopens.
On the 4 January England entered its third national lockdown – with the toughest restrictions seen since March 2020. But this has always had a slightly different feel to it with dental services remaining open throughout.
Despite this, COVID-19 is still having a huge impact on dentistry and the oral health of its patients. We explore what lockdown restrictions are stopping dentistry get on the road to recovery.
Bounce back loans following lockdown exit
Dentistry fell between the gaps of government support during the pandemic.
Christina Chatfield was one of the many practice owners that came very close to going out of business during the first lockdown. At one point her practice was five weeks away from going bankrupt.
'As dental practices close, those dental practitioners won't suddenly be free to work at NHS practices. NHS funding isn't available for that to be possible,' Christina said at the time.
'As access to private dentistry becomes more and more limited, those patients will be forced to turn to NHS practices. This will create long waiting lists and with some missing out on urgent care.'
Those who are self employed and earning more than £50,000 didn't receive any support during the first lockdown either.
We saw the impact from 'Eat out to help out'. Hospitality bounced back after months in hibernation. A similar campaign could encourage patients back to their dental practices. The urgency of this was demonstrated in recent figures that show mouth cancer referrals fell by 33% since COVID-19 hit.
There are proven links between oral health and the severity of COVID-19. A public campaign encouraging patients back to practice could also help in the nation's path to recovery.
NHS targets
Just before Christmas, chief dental officer Sara Hurley announced that from 1 January to 31 March 2021, practices would need to deliver 45% of their NHS contracts.
This was a 25% increase in targets. At a time when many areas of the public were apprehensive about leaving their homes, failure to attend rates were high and the dental profession was just beginning to get to grips with new levels of PPE. Dental practices are also adapting to a new way of working that includes fallow time.
The BDA has since suggested dental practices should pay associates at a lower rate until the NHS fulfils practices' full contract value.
An increase in targets is hitting NHS practices and associates hard. The slower way of working with increased PPE means less patients through the door. But it's the failure to attend rates, which don't count towards targets, that will really stop practices achieving 45% of their contract values.
And that's all without mentioning the increase in costs due to additional (and increasingly expensive) PPE.
Many are asking for the NHS to increase targets more gradually going forward, giving practices a chance to adapt.
Communication from NHS England to the dental profession has been almost non-existent since the pandemic began. Many at NHS England tell us they have their hands tied due to red tape and a painfully slow communications team. Overnight announcements create panic and give the impression plans aren't well thought through. Dental practices will need more notice as targets increase.
Reduce PPE
At the time of writing, more than 17,500,000 in the UK have had their first COVID vaccination. The government is aiming to offer all UK adults a jab by the 31 July. The vaccine also dramatically reduces the opportunity of passing the COVID vaccine on and will hopefully reduce its prevalence amongst patients.
Towards the end of the first lockdown, Health Secretary Matt Hancock announced trials for a 20-minute coronavirus testing kit. The swab test would show whether somebody currently has the virus and it would not need go via a lab to get the results.
If tests like these are 100% accurate, they may offer an opportunity for dental practices to avoid increased PPE and fallow periods.
Dental practices were proven by the CQC to offer safe treatment before the pandemic. The increase in PPE is obviously necessary during a pandemic. But if a quick, efficient and accurate test could prove a patient isn't carrying the virus, this might offer a way for practices to save time and PPE costs. Without mentioning how much better for the environment this would be.
Plans are slowly leaking the closer we get to the lockdown exit plan announcement. As dentistry takes advantage of a possible boom time, government help could accelerate dentistry's recovery in 2021.
---
Follow Dentistry.co.uk on Instagram to keep up with all the latest dental news and trends.