Dentistry's Boom Time – Alif Moosajee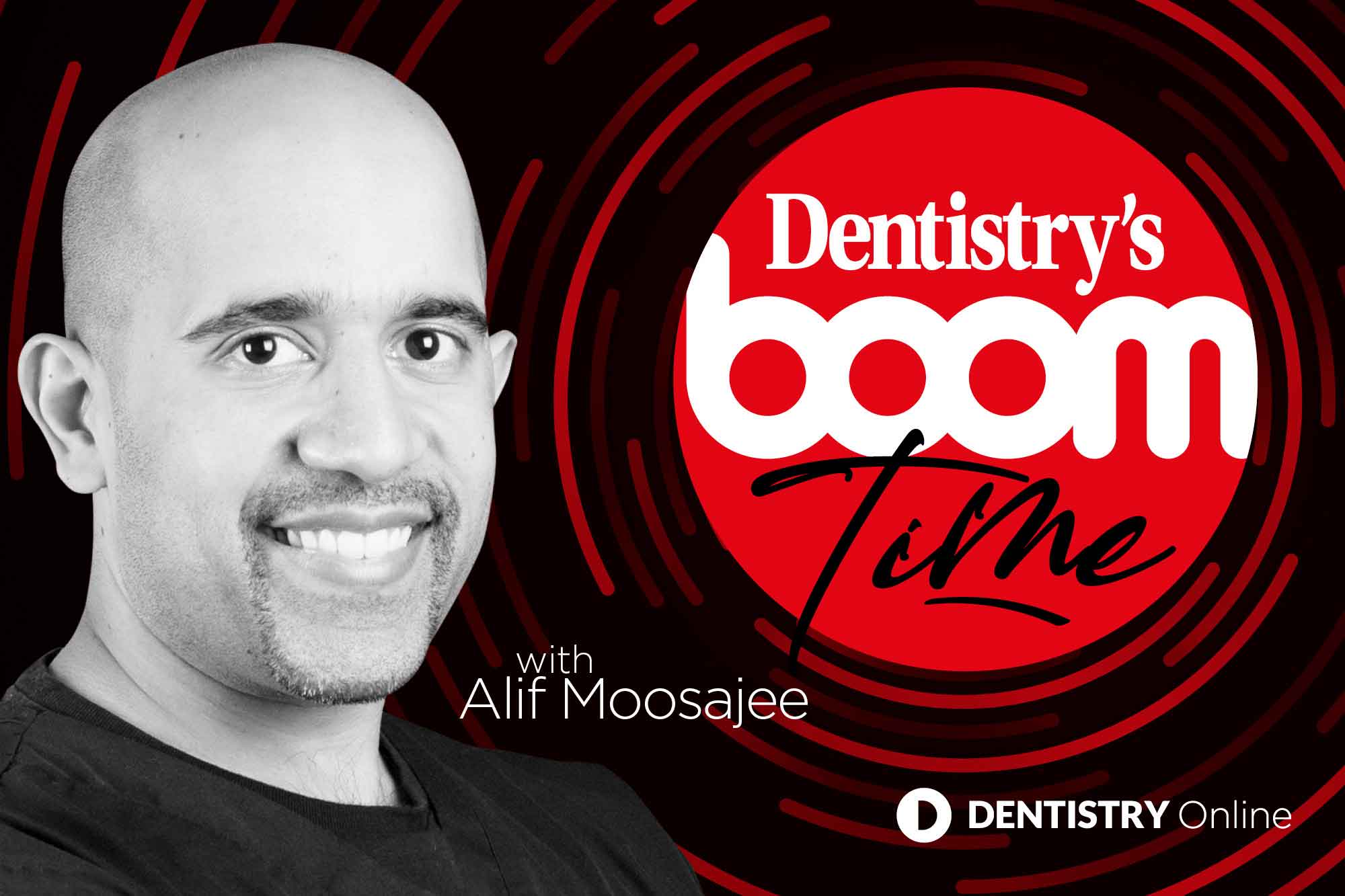 We speak to Alif Moosajee about how he is positioning his dental practice to ensure they are ready for a possible boom time in dentistry.
The COVID-19 pandemic may have rocked the dental profession to its core – but better times are around the corner. 
That's the message increasingly shared by experts over recent weeks, and one that Dentistry Online is backing unequivocally.
And as a result, we're launching our 'Boom Time' campaign to remind the profession that things can only get better.
There is a surging interest in dental treatments from patients stuck at home and looking at images of themselves on a screen all day. We find out how some dental practices are positioning themselves to take advantage of this surge.
To launch the campaign, we speak to Alif Moosajee, award-winning principal dentist at Oakdale Dental.
When lockdown was first announced, what did you do to put yourselves in the right position for the time ahead?
It was very difficult for me to make business decisions during this unprecedented time.
We tried to not do very much different to what we have always done. Which is just to do our best, look for opportunities, look after our patients and add value generally.
After the first lockdown, we made ourselves as available to our patients as we could. I took a stock of antibiotics home and I would take the calls myself. Even though it was a big practice, I thought it was a personal touch that they have my mobile really helped.
Nobody abused it, and they were really respectful and grateful that they could come straight to me. We had a chat if the patients had a problem. I'd try and diagnose it and do my best to solve it and give my advice.
Then 111 started giving our number out to patients who were in trouble (despite us being a private practice). I would listen to these people and find out what their problems were and wouldn't charge them.
There was a really nice feeling of togetherness at the time and I just felt like it was my place to do my bit.
We didn't get much help from the government. But luckily, we do have furlough to support our team.
I wanted to shift my focus and think, I've got time now. The one thing that I've not had for the last god knows how many years. I knew that if you put that good out into the world, it's going to come back one way or another.
What is it you're doing to take advantage of a boom time for dentistry?
I've had chats with a few people, and I'm just trying to analyse what's going on and why this is happening.
I know one of the reasons is because NHS activity has been so low, they are not really incentivised to see patients.
I think we get patients who cannot access NHS dentistry, so they have to come privately. But it's very interesting, when they come, they are often signing up as members to the practice. They don't have to; they can just have their problems sorted.
I think they have the opportunity to see a different way. They see what private practices are all about and understand that value.
Again, it was never our intention to capitalise. We just try to give our patients a warm welcome, treat them well, with respect and sort them out.
I think what we have been able to take advantage of is more footfall in the practice. Stay true to your values, do the right thing by your patients. People are not stupid, they can understand if they are in a good establishment, and we will care for them. On that side of things, it has been amazing.
There's been an element of Zoom calls fuelling people having to look at themselves more and understand their own issues.
Patients also likely have more disposable income because they've been on furlough but haven't got anywhere to spend their money. I think people are doing up their houses and sorting out their smiles.
That, again, has been a really great thing for dentistry in general.
Is there a specific type of treatment that has become really popular?
We've always tried to reach out to patients who want Invisalign or bonding or things like this, along with implants.
I've got to say, implants have been steady, but Invisalign has been crazy. It has gone up massively.
We're consistently marketing for all of these things. But Invisalign demand has been mental.
Can you treat patients remotely?
Yes, you can. We use Dental Monitoring as a practice.
The first thing we've done a lot more of is remote consultations.
We invested quite heavily in terms of making that work, as a practice. We've now got the infrastructure to allow patients to take photos and upload them.
During the first lockdown, Dental Monitoring offered a free service. So it all started there.
We needed a way of communicating through photos with patients and doing that in a logical and secure way.
Looking forward, is there any investment that you would recommend to other practices to look at?
The things that have definitely been beneficial is the video consultations.
We try to keep it simple. To make it as simple and easy and no fuss for the patient to access.
If they are comfortable to come into the practice, then we are always going to reiterate that we are a safe place to come.
If we want to reduce footfall anyway (unnecessary travel etc) having a virtual appointment is an amazing thing for them. It reduces barriers and also reminds them how good dentistry is.
---
Follow Dentistry.co.uk on Instagram to keep up with all the latest dental news and trends.