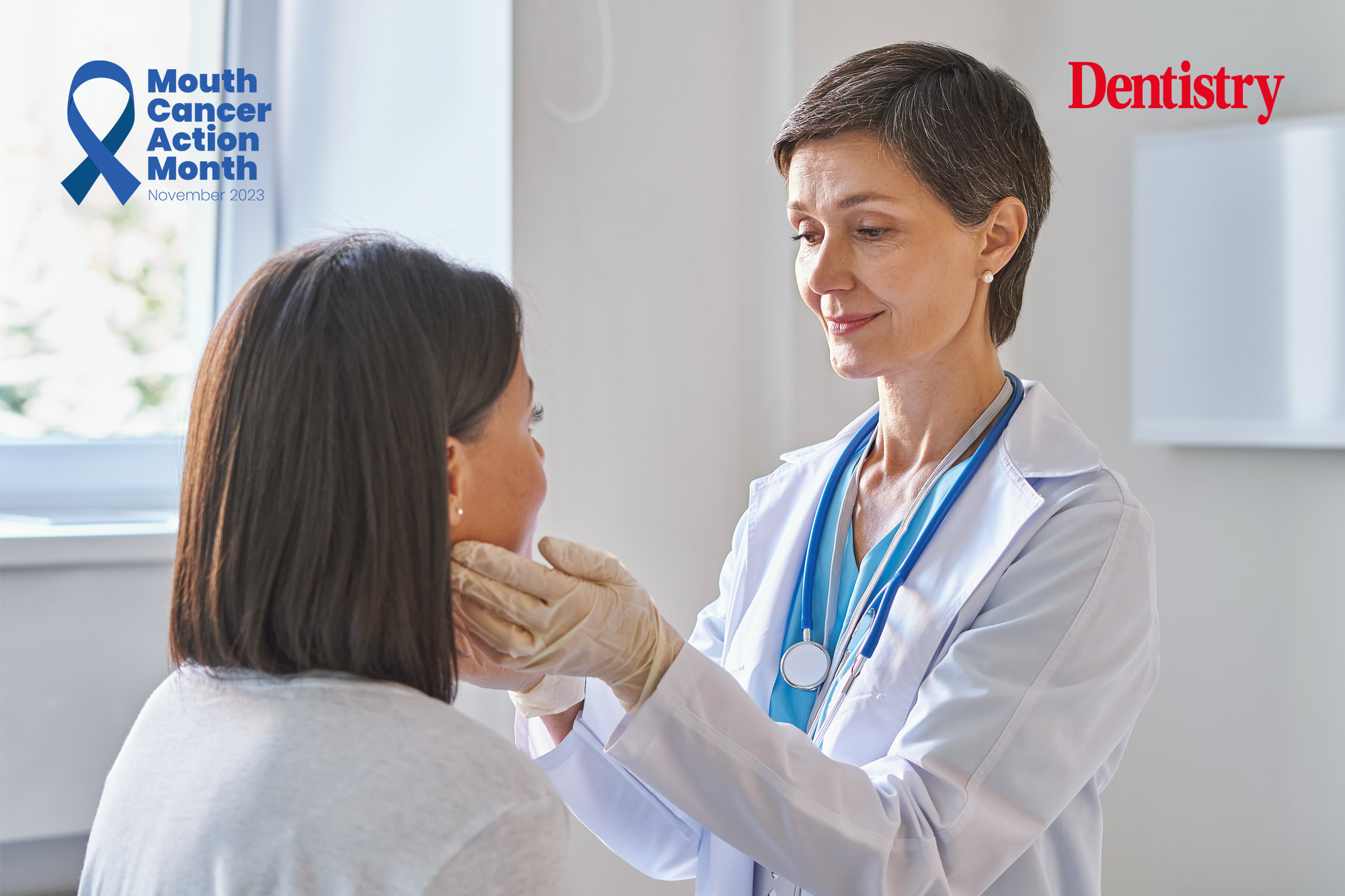 Supported by Mouth Cancer Foundation and the Oral Health Foundation, Mouth Cancer Action Month takes place in the UK every November.
It is a time of year when the whole dental community, charities and anyone working in the field of mouth cancer come together to focus on educating and raising awareness of all head, neck and oral cancers.  
Updated statistics show that 8,846 people in the UK were diagnosed with mouth cancer last year. The number of people in England getting mouth cancer has increased by 103% in the last 20 years. Unfortunately, deaths have increased by 75% compared with 10 years ago (Oral Health Foundation, 2022).
Improving patient outcomes
The Mouth Cancer Foundation has always campaigned for the early detection of oral cancers to improve patient outcomes. 
Detecting mouth cancer early is crucial, as this increases the chance of survival from 50% to 90%. Yet, more than half (53%) of oral cancers are being diagnosed in the most advanced stage (Oral Health Foundation, 2022).    
Mouth Cancer Foundation president Mahesh Kumar says: 'As with all cancers, prevention is better than cure. 
'Mouth Cancer Action Month is a month where the whole dental community and anyone working in the field of head and neck cancers can come together to really focus on educating the population on all the signs and symptoms and risk factors involved.   
'We should continue to remind the general population of the need to avoid smoking, chewing tobacco or betel nut. Also, avoiding excessive alcohol consumption and having a good healthy balanced diet and with exercise. 
'It is also a time of the year when we can work to reinforce the message to the general public on the importance of being up to date with a professional dental check-up with their own dentists, as well as carrying out a monthly self-examination.'
Reinforce the message
Patients are best placed to know their mouth and can pick up changes and differences early. Our gut instinct usually lets us know when there is something abnormal.  
As the number of cases continues to rise, it's important to raise awareness of head and neck cancers year round. However, Mouth Cancer Action Month presents an ideal opportunity to alert patients to the importance of attending regular check-ups at their dental practice. In addition, they should be performing a self-examination every month. 
Guidance and instructions for self-examination can be found at www.mouthcancerfoundation.org/self-examination. 
Mr Kumar said: 'I hope by the pooling of efforts and resources we can start to see a reduction in the number of patients with head and neck cancers and earlier detection in those who do have it, to ensure surgery and treatments are kept to a minimum, resulting in a better quality of life for patients in the future.'  
For references, email [email protected].
---
For more information about the Mouth Cancer Foundation, visit www.mouthcancerfoundation.org.  
The Mouth Cancer Foundation continues to run its Mouth Cancer 10km Awareness Walk From Home series throughout November. To register and join in, visit register.mouthcancerwalk.org.