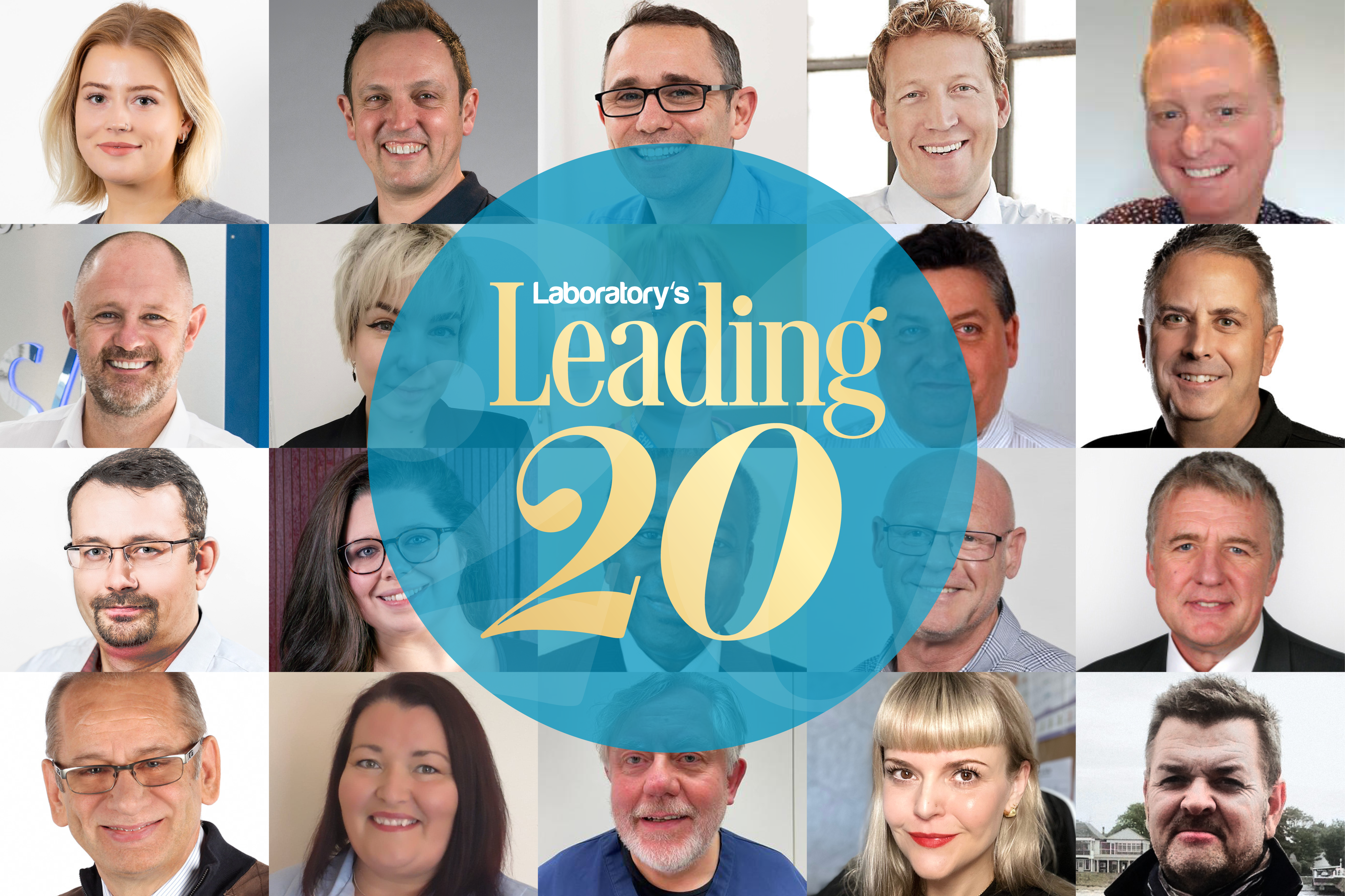 Here we celebrate the major players of the laboratory community – those who are driving dental technology forward. Meet Labroatory's Leading 20…
We are delighted to present you with Laboratory's Leading 20 for the very first time – a list that recognises the skill, influence and passion of the UK dental laboratory industry.
In a first-of-its-kind for the UK, we are celebrating the best names in the lab world, highlighting the excellent work that is spearheaded by dental technicians and their teams, as well as the sector's ever-growing influence within the dental profession as a whole.
Dentistry has been rocked by dramatic change in the last few years, introducing challenges and pressures that have never been seen before. But as always, dental technology demonstrated resilience, drive and an impressive ability to innovate in an ever-evolving world.
And we believe this is just the beginning. That is why we will be bringing you Laboratory's Leading 20 every year going forward so that the entire dental profession can pause to celebrate the efforts of the UK's incredible laboratory industry.
Inspiring individuals
Narrowing down the huge number of nominations to just 20 individuals was no mean feat. Rest assured that no name on this list was chosen lightly and is the result of days of lengthy discussion and deliberation from the entire team.
Lucy Veal, editor of Laboratory, said: 'I'm thrilled that we are able to publish Laboratory's first ever Leading 20.
'For over a decade, Dentistry's Top 50 has acknowledged the key players and game-changers in the dental profession, so I'm very happy that the dental laboratory community is finally getting the recognition and celebration that it deserves.
'With such a huge pool of talent to choose from, it was incredibly difficult to whittle down the list to just 20 names.
'We are so pleased – and proud – to recognise these inspiring individuals and I hope you will join us in celebrating their achievements.'
Introducing Laboratory's Leading 20 for 2023…
Laboratory's Leading 20 B-C
Laboratory's Leading 20 E-L
Laboratory's Leading 20 P-S
Laboratory's Leading 20 T-W
---
Follow Laboratory on Instagram to keep up with all the latest dental news and trends.
This article first appeared in Laboratory. To subscribe to the journal and gain access to 550+ hours of CPD courses, join Dentistry Club silver or gold.