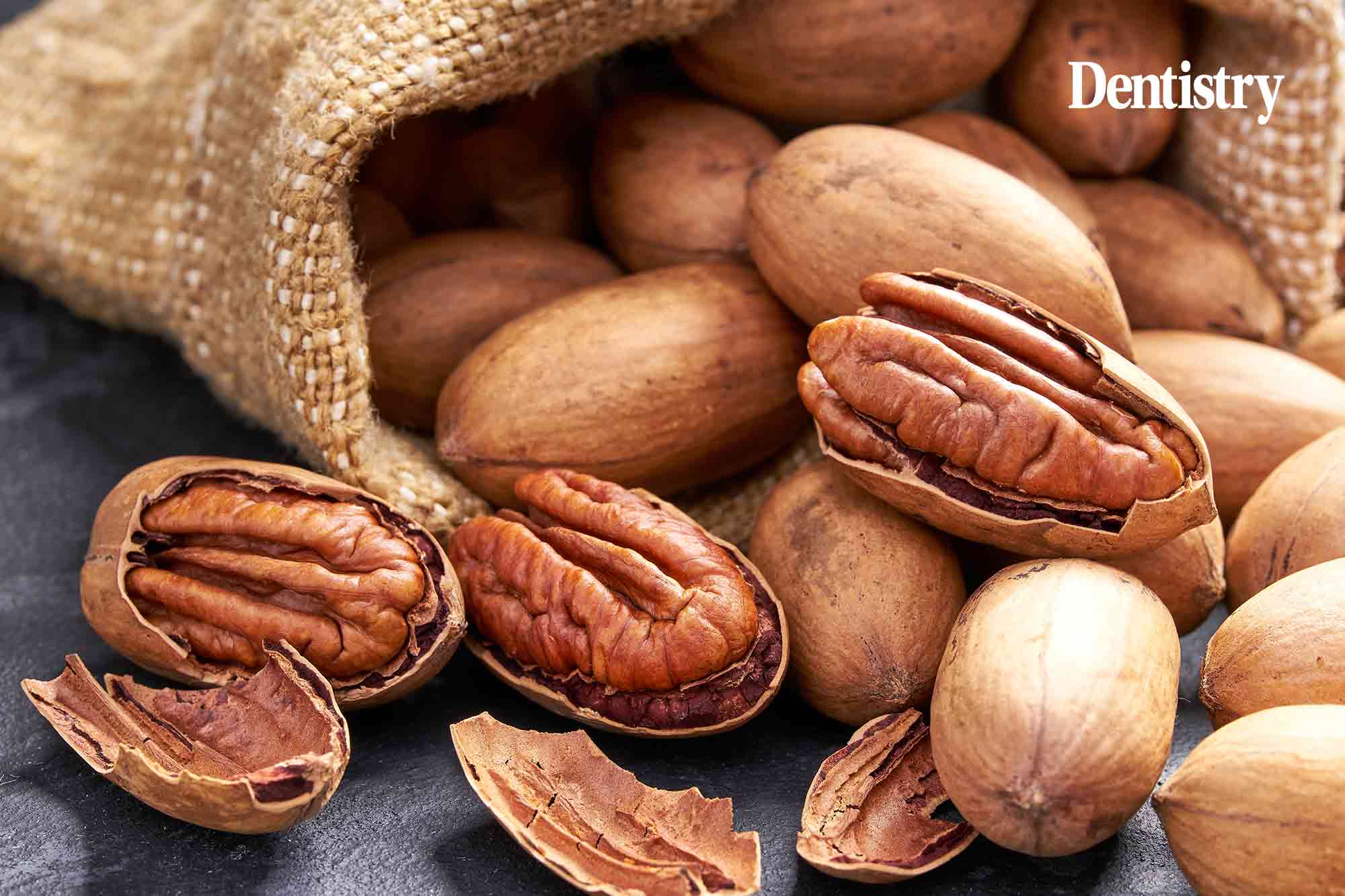 Regular consumption of pecans can prevent obesity and other health issues like diabetes, according to a new study. 
The new research was conducted by the National Institute of Medical Sciences and Nutrition Salvador Zubiran, Mexico.
Researchers found that the daily consumption of pecans can prevent obesity and other health issues, including fatty liver disease and diabetes.
Luis Cisneros-Zevallos, professor of horticulture and food science at the Texas A&M College of Agriculture and Life Sciences, said: 'Obesity and diabetes numbers are increasing in modern society worldwide. The trend in high fat diet consumption is one of the main reasons besides lifestyle and genetic predisposition.'
'This observation is key when designing strategies for studies. The more we know of unique functionalities of pecans, the more possibilities to create healthier products,' he added.
Dentistry's top stories
New functionality
Cisneros-Zevallos said researchers applied pecans and high fat diets to mice and found that pecans increased energy expenditure. They also reduced dysbiosis and inflammation.
The study confirmed that pecans modulate adipose tissue lipolysis and mitochondrial oxidative metabolism in the liver and skeletal muscle.
He added that the anti-inflammatory properties of pecans observed in the study reduced low-grade inflammation that leads to chronic inflammation and the development of a range of prevalent diseases.
The new functionality suggest pecans are a superfood. They can be consumed directly or utilised in the growing markets of functional foods and dietary supplements. The initial estimate is that a person weighing around 130 pounds should consume 22 to 25 pecans per day to achieve health benefits.
---
Follow Dentistry.co.uk on Instagram to keep up with all the latest dental news and trends.