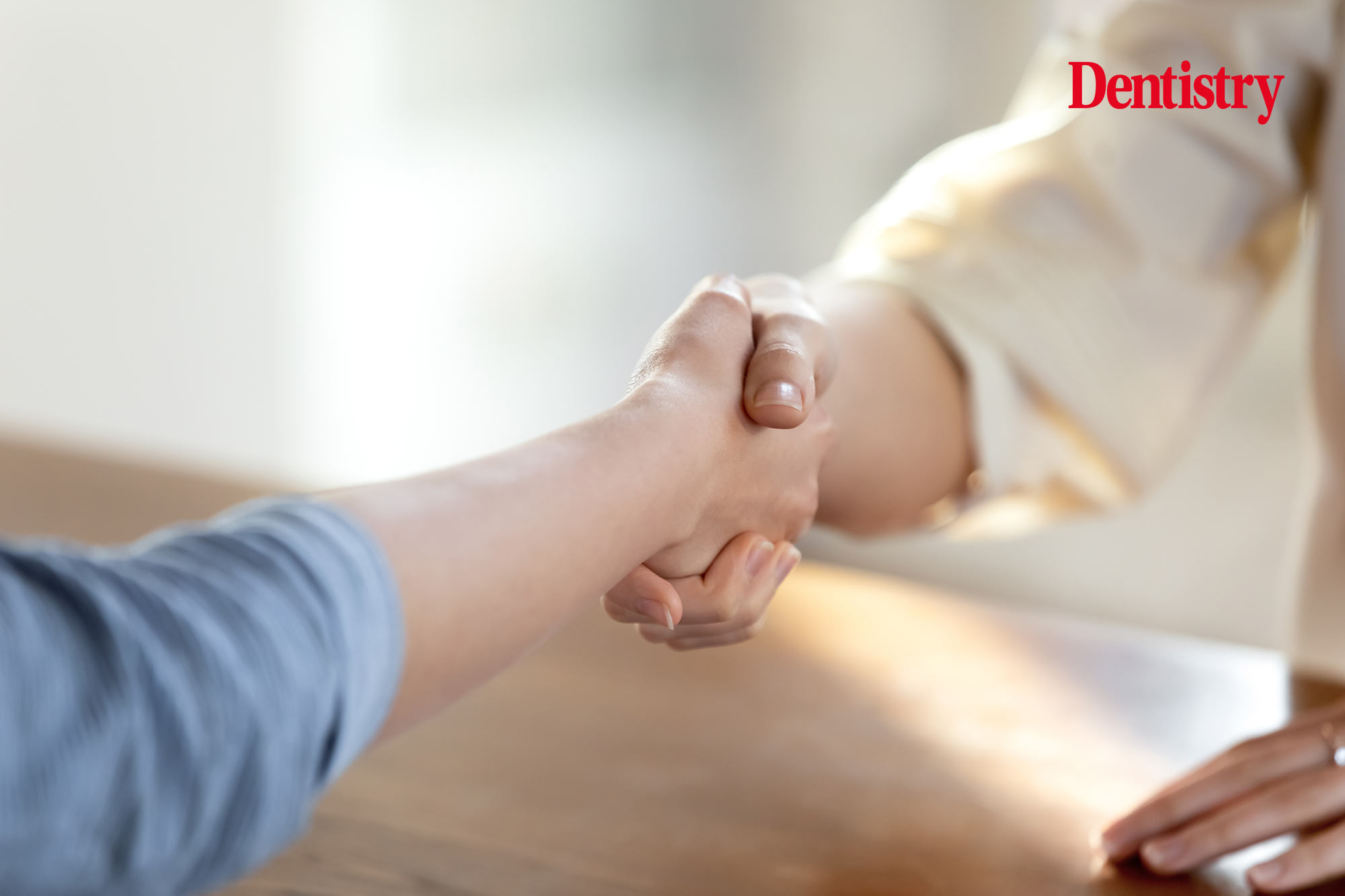 Dental Protection and 32Co announce groundbreaking partnership transforming how dentists provide clear aligners.
Dental Protection, the world's leading dental indemnifier globally, has partnered with 32Co, the pioneer in dentist-led clear aligner workflows fully integrating comprehensive training, a wide range of manufacturing options, and personalised orthodontic mentorship.
This partnership marks the first ever collaboration between a clear aligner company and a dental indemnifier, aiming to mitigate risks for dentists while enhancing patient outcomes.
Raj Rattan MBE, dental director at Dental Protection, said: 'We are delighted to partner with 32Co, a company that is revolutionising the dental industry. We recognise that clear aligners are becoming increasingly popular among patients and dentists alike, but they also pose significant challenges and risks if not done properly.
'That's why we support 32Co's innovative model of integrating personalised training and 1:1 orthodontic mentorship into the clear aligner case workflow. This not only improves clinical outcomes and patient satisfaction but reduces personal risk and the likelihood of complaints and claims.'
Personalised, practical and evolving
A recent study found the average clear aligner case requires twice the number of aligners than initially anticipated, often meaning double the expected treatment time – causing frustration for patients and clinicians.
Professor Ama Johal, clinical education lead at 32Co, said: 'Dentists told us how disappointed they were with the one-day courses they were offered by traditional aligner systems. We believe this is a contributor to patients needing additional unplanned aligners and inspired our educational philosophy: clear aligner training should be personalised, practical, continuously evolving and free.'
By infusing the unique educational approach, the latest in learning design principles, and a mentorship program into the 32Co technology, learners experience a 92% average increase in confidence and less than half of their clear aligner cases needing refinements.
Dr Sonia Szamocki, founder of 32Co, said: 'We are thrilled to partner with Dental Protection, the world's leading dental indemnifier. We share a common vision of empowering dentists to provide safe and effective clear aligner therapy, while reducing risk and enhancing patient satisfaction.
'We believe that clear aligner orthodontics is not just a plastic device, but a service that requires proper training and support. That's why we created 32Co, a platform that provides everything dentists need to succeed with clear aligners.'
First in line
As the first partnership benefit, Dental Protection members will gain priority access to 32Co's flagship training. The Clear Aligner Stretch Course improves the clinical confidence and workflow of existing providers in a CPD-accredited, comprehensive four-week certification to get better clinical outcomes.
For practice owners looking to train new providers, the equally rigorous Clear Aligner Starter Course gets associates treating patients safely in under six weeks. 32Co has trained more than 500 dentists to provide clear aligner treatment confidently and safely with expert guidance.
With a significant waitlist for their training, Dental Protection members will now be first in line for each newly released course date. Members can also access the 32Co Platform, which makes it possible to work directly with a specialist orthodontist on every case.‍‍
---
Dental Protection is partnering with 32Co to give its members priority access to their Clear Aligner Stretch or Starter Course with more benefits coming later this year. Dental Protection members can apply by visiting www.32co.com/dentalprotection/priorityaccess.
Dentists who are not a member of Dental Protection can apply for free using this link.