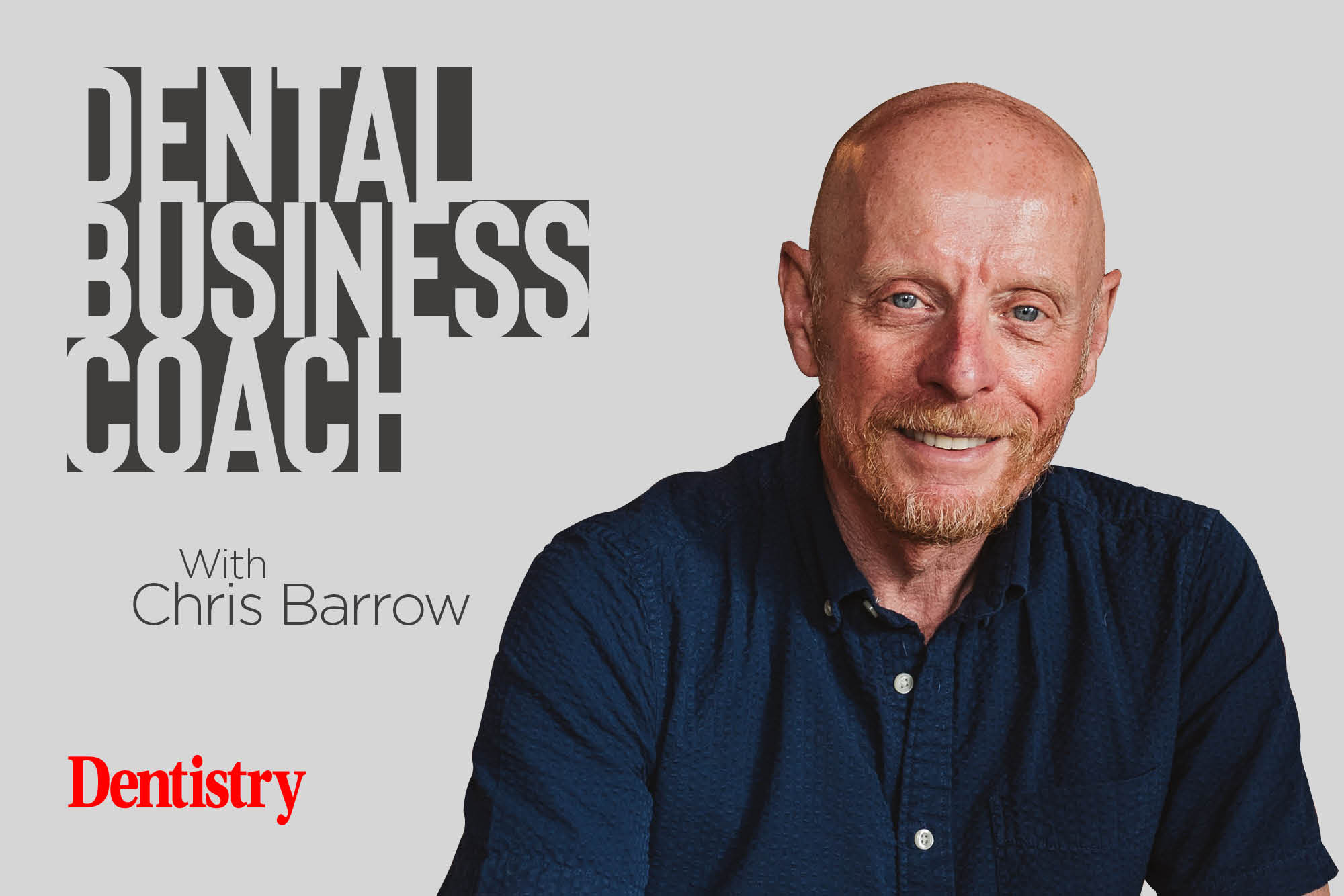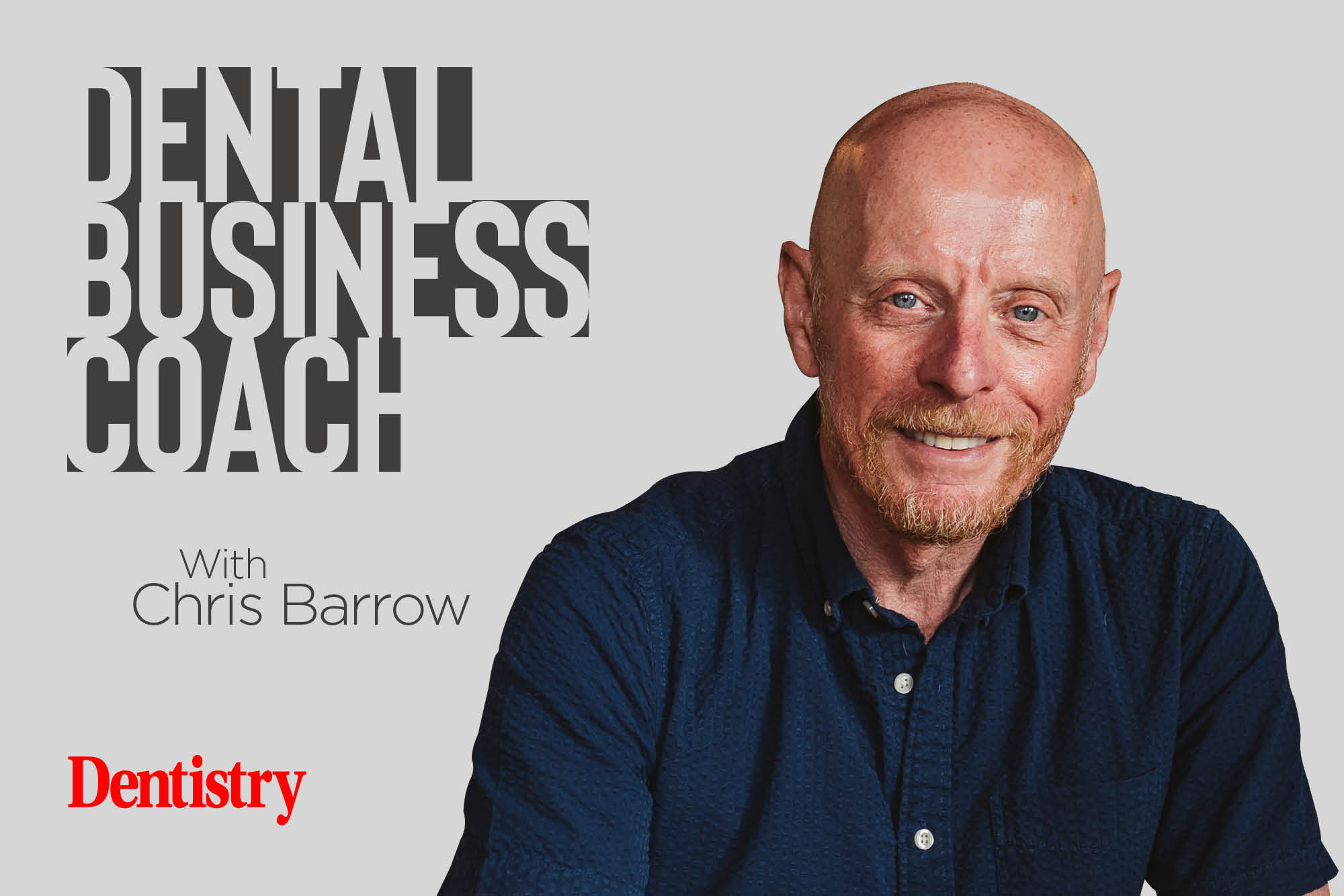 'Corporate doesn't automatically mean competent': This month Chris Barrow discusses the risks involved in recruiting managers in the current dental landscape.
In a recent Align education mailshot introducing a new Gulf States podcast series that I'm hosting, I was introduced as an 'industry veteran'.
I'm not quite sure how I feel about that, although I suppose it's better than GOM (grumpy old man).
The reason I mention that is this month's column is probably going to get me into trouble with some, because I feel motivated to make some grumpy comments about the current market for employing 'ex-corporate practice managers'.
I use the quotation marks there because we first must define exactly what we mean by the term practice manager (PM).
Who are practice managers?
When I arrived in dentistry (1993) it was easy to describe the role and responsibilities of a PM as (here comes trouble) looking after:
The team
The rota
The supplies.
That was about it.
I'm not in any way decrying the importance of that role, but it was a lot simpler than nowadays for three reasons:
The modern team have become more challenging to lead
The modern rota has become more difficult to manage
The arrival of compliance has added a lot more work.
The successful PM both in the 1990's and today embraces the qualities of:
Mother superior
Ward matron
Sergeant major.
Firm, fair and doesn't miss a trick. This it always was.
Changing the meaning of practice manager
However, I believe that the term PM has become confusing and should be replaced by two distinct, separate jobs:
Clinic manager – to embrace all the modern responsibilities of the old PM
Business development manager (BDM) – who now has responsibility for:

Financial systems
Marketing systems
Patient experience systems (including front of house and treatment coordinator).
When I'm working with clients, I encourage them to grow to a level (I suggest at least £1 million in sales) where they can afford to employ both managers and split the work between them.
(A quick aside: when I say split, imagine a Venn diagram and they overlap. So, when one manager is on holiday, mat leave, sick, on a course, the other manager can cover. Until they get to £1 million, that's a very overworked principal and PM.)
A word of warning
Given the above, I now get myself into further trouble because I'm going to issue a warning to principals insofar as employing ex-corporate PMs.
The fact that Bupa Dental Care have been very transparent in announcing their closures, sales and mergers is commendable  and, of course, will release a sudden supply of fresh 'managers' (wannabee and existing) into the workplace.
Less transparent is the fact that other dental corporates, under pressure from investors to maximise/protect EBITDA, will do the same.
We can expect a lot of new 'managers' floating around looking for work, as corporate dentistry runs very lean and mean for the foreseeable future.
We know something about principal dentists – that they are afraid of three types of gap:
A gap in a row of teeth
A gap in the diary
A gap in the team.
You wouldn't fill a gap in a row of teeth with material that hadn't been carefully researched and showed evidence of its durability.
Why then do dental teams fill gaps in the diary with rubbish no/low profit appointments and why do they fill gaps in the team with people whose suitability hasn't been properly checked?
Panic. Scarcity mentality. Listening to the social media doom-scrolling banter that says, 'recruitment is impossible at the moment'.
So here is my grumpy word of warning…
Just because somebody tells you that they have been an area or location manager for a dental corporate and are now 'looking for a career change' (yeah right), check the basics!
Back to basics
You see, I've had to assist with the damage limitation of somebody taking a management role in a smaller independent practice. They arrived with a 'glittering CV' and then ended up as a box-ticker because that's what they were doing in their last job.
This is the buffer zone between disgruntled corporate team members and clinicians in the practices and an increasingly stressed and demanding head office.
A skill set that simply isn't required in a smaller business.
If you are recruiting a manager (whether it is for business development or clinic) make sure you answer some basic questions:
Is the candidate numerate (can they dance with a spreadsheet)?
Is the candidate literate (can they write and spell)?
Is the candidate capable of reasoning (they look at a spreadsheet or document and can spot the errors intuitively)?
Is the candidate hungry, humble, and people-smart (thank you Patrick Lencioni – 'The Ideal Team Player')?
Is the candidate a natural leader (they can create environments in which team members want to do their best)?
Would the candidate pass The Floss Test (you leave a piece of floss on your surgery floor and leave the room – the candidate picks up the floss)?
For all the ex-corporate and other managers that would pass these tests – I know that you are out there – you are the needles in the haystack.
They are hard to find – but worth the wait.
Don't just simply fill the gap with corporate fall out. Corporate doesn't automatically mean competent.
An 'industry veteran', whether it's a business coach or a manager –  'gets it' and 'gets it done'.
---
Catch up on previous Dental Business Coach columns:
Follow Dentistry.co.uk on Instagram to keep up with all the latest dental news and trends.