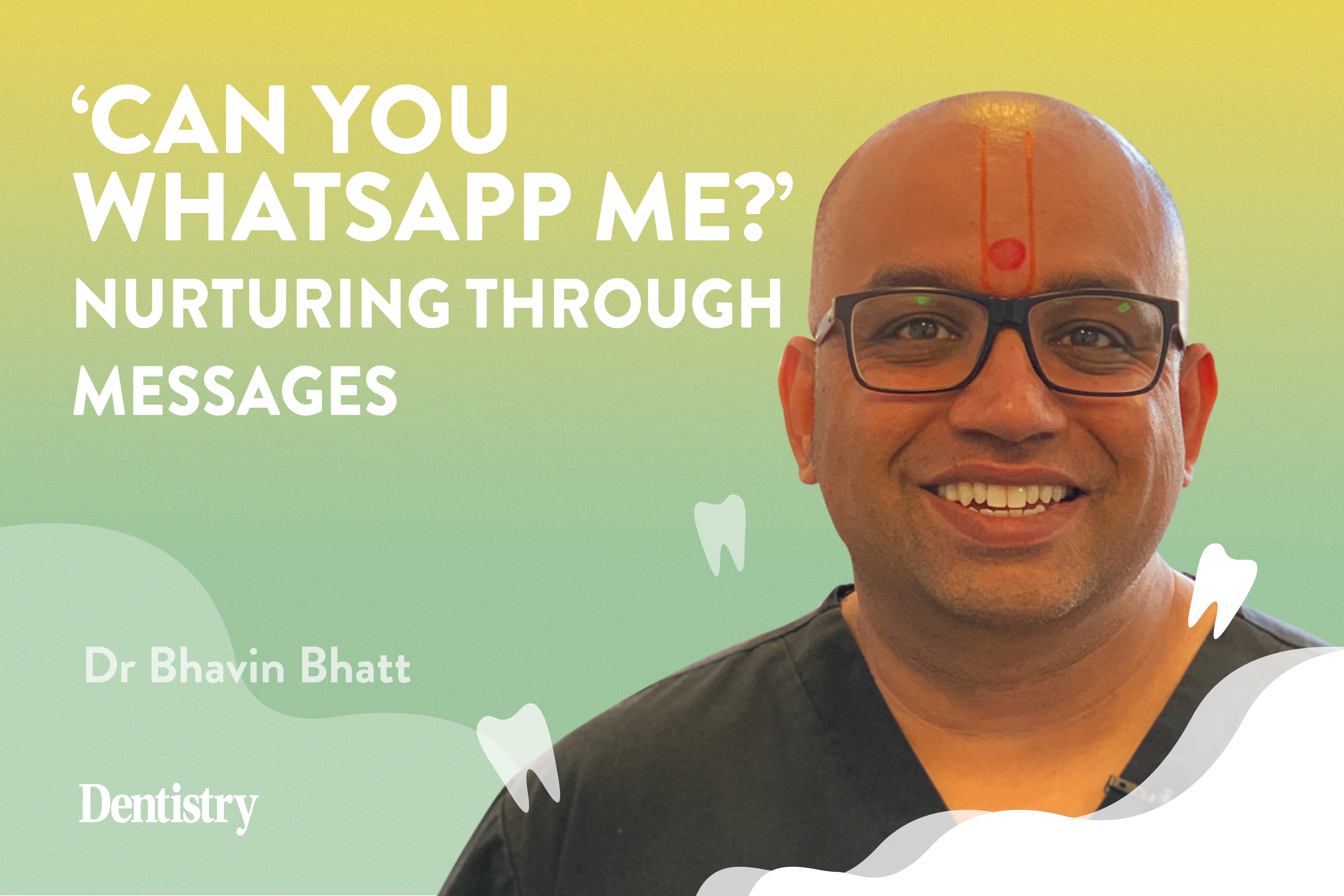 This month Bhavin Bhatt discusses the benefits of patient communication over Whatsapp and how to use it properly. 
In a world where time is important and people don't have enough of it, we are finding that, surprisingly, many consultations are booked via Whatsapp messages alone.
Indeed, it is one of the most recommended communication channels to nurture your potential patients for aligner treatment.
As a dental practitioner who plans to grow a business in aligner treatment, it is crucial for you and your team to master marketing nurturing via Whatsapp messages.
Why Whatsapp messaging?
Many people don't like phone calls, especially for non-emergency matters like dental appointments.
Calling them via phone calls will most likely end in rejection and resentment which could harm your business if they feel like they are being hounded.
For such people, the most comfortable way of communication is Whatsapp messages. The best way to handle all enquiries is to compile templates to send to potential patients. It saves you time while also expanding your reach.
Even engaging in conversation is easier because you don't need to adjust schedules for each person. Once the initial contact has been made, the lead will be more open to a discussion about treatment.
Now, you only need to understand how to compose the right templates and follow up on the conversation.
Starting with on-point questions
Have you ever wondered how some dentists are doing okay with Whatsapp messages while others may score excellent leads?
Indeed, there is a key you should understand to unlock your best performance in Whatsapp message nurturing.
Most millennials, your main target audience, would skim through a long message. Some might not even want to finish scrolling.
Therefore, make your message concise. Get straight to the point by asking provoking questions so they feel the urge to reply promptly.
In addition, don't underestimate the power of emojis. Those small pictures make your message look more interesting to read. Try incorporating a few emojis at different places on your draft that you see fit.
Compile several drafts and ask your dental team for opinions. Which one do they feel like answering? Are the messages too dull to read thoroughly?
Points to remember when composing Whatsapp messages:
Keep them short and easy to read
Get to the point
Ask open ended questions
Use emojis
Include a short video or images.
All message templates are available on our Aligner Alchemy resources pack for Aligner Growth. To access them, please email us on [email protected] with your details and we will send you a pack.
Messaging techniques for practice managers and receptionists
For the best performing practice managers and receptionists, it should be their priority to engage in messaging with potential patients.
Some communications may take longer to close. Ironically, there are many times when the point of communication gets lost along the way. As a result, your team misses opportunities to schedule actual consultations with those potential patients.
This risk is avoidable by ending every conversation with a question. It should be simple and short yet straightforward enough to direct your potential patients to schedule their consultation.
Some examples are 'Can you come in tomorrow for a consultation?' or 'What day would you be available this week?'
Don't give too many options. People are busy, so some might forget to reply or even intentionally ignore your question. Hence, you can remind them again after a few hours.
Let them know when you plan to call them back, so they can prepare themselves for it.
Despite its high popularity, Whatsapp messaging is not always for everyone. Your team should quickly understand when someone you chat with seems uncomfortable with this kind of communication.
Ask them if they would prefer phone calls or any other method instead. Their comfort must be your priority, so you can continue your lead nurturing with satisfying results.
---
Read more from Bhavin Bhatt:
Follow Dentistry.co.uk on Instagram to keep up with all the latest dental news and trends.