Bridging the gap between evolving evidence and supporting patient behaviour change
Anna Middleton offers practical advice for dental hygienists and therapists working in everyday practice on how robust evidence can be identified, converted into useful practices, and communicated appropriately to patients to best effect for long-term improvement.
Following the Hygienist Advisory Panel (HAP) last year, Johnson & Johnson Ltd, the makers of Listerine, followed up with four members of the group to talk more about key issues affecting dental hygienists and dental therapists
Over the coming months, each of these four – Laura Bailey, Alison Edisbury, Anna Middleton, and Benjamin Tighe – will explore important topics to shine a light on the challenges and offer support for both dental professionals and patients, including:
Oral health – is there a need for a change in ethos?
Exploring the patient-friendly consensus
The human and economic cost of periodontal disease.
Beginning with Anna Middleton on the subject of bridging the gap between evolving evidence and supporting patient behaviour change we asked her the following questions.
How important do you think it is for dental professionals to review the evidence base regularly in terms of their scope of practice?
With the evidence base continually growing, it is fundamentally important for dental professionals to stay well-informed. And also to know how to distinguish between robust and weaker information, and understand when, why and how to amend any clinical practices.
How do you ensure you remain up to date with the evolving evidence base?
I like to keep up to date by making sure I complete various CPD courses, attend relevant events and being a member of societies, such as the BSP and BSDHT.
How do you go about making sure you are basing your decisions on robust evidence?
Professional knowledge is important in the application of guidelines and being able to evaluate that information critically is how I make my decisions, and to do that I refer to the GRADE system assigned to the evidence.
Evidence-based mouthwash use supported by Hygienist Advisory Panel consensus

When Johnson & Johnson Ltd. brought together a group of dental hygienists and therapists for the very first Hygienist Advisory Panel meeting, they shared their views in relation to plaque management.

They also explored the benefits and any limitations of mechanical cleaning, as well as possible adjunctive support in the form of a chemotherapeutic mouthwash.

Building on the outcomes of the earlier National Advisory Panel formed of key opinion leaders, the group agreed on the following consensus:

'Healthy gums don't bleed when brushed. Twice daily brushing along the gum line and cleaning in between the teeth is essential to support a healthy mouth. Fluoride mouthwashes clinically proven to reduce germs (plaque) offer additional benefit.'

Below the age of 7

'Spit don't rinse.'

Over the age of 7

'For better gum health, after brushing spit and then rinse with a fluoride mouthwash that is clinically proven to reduce germs (plaque).'

For more information, visit www.listerineprofessional.co.uk 
How much of a challenge is it for you stay ahead of the curve?
It can be challenging at times, as our advances in science and medicine are continually evolving. I would say even at a more rapid rate than before. When you have new information to process and appraise, it can take time to evaluate the quality of evidence, as well as how then to implement that into practice.
Given your experiences, how do you suggest other dental professionals stay abreast of the best possible information and put it to good use?
Ensure you are a member of relevant societies and try to attend as many courses/events as possible to keep up to date. Talk to your peers. Make use of the professional forums and press resources we have available to us.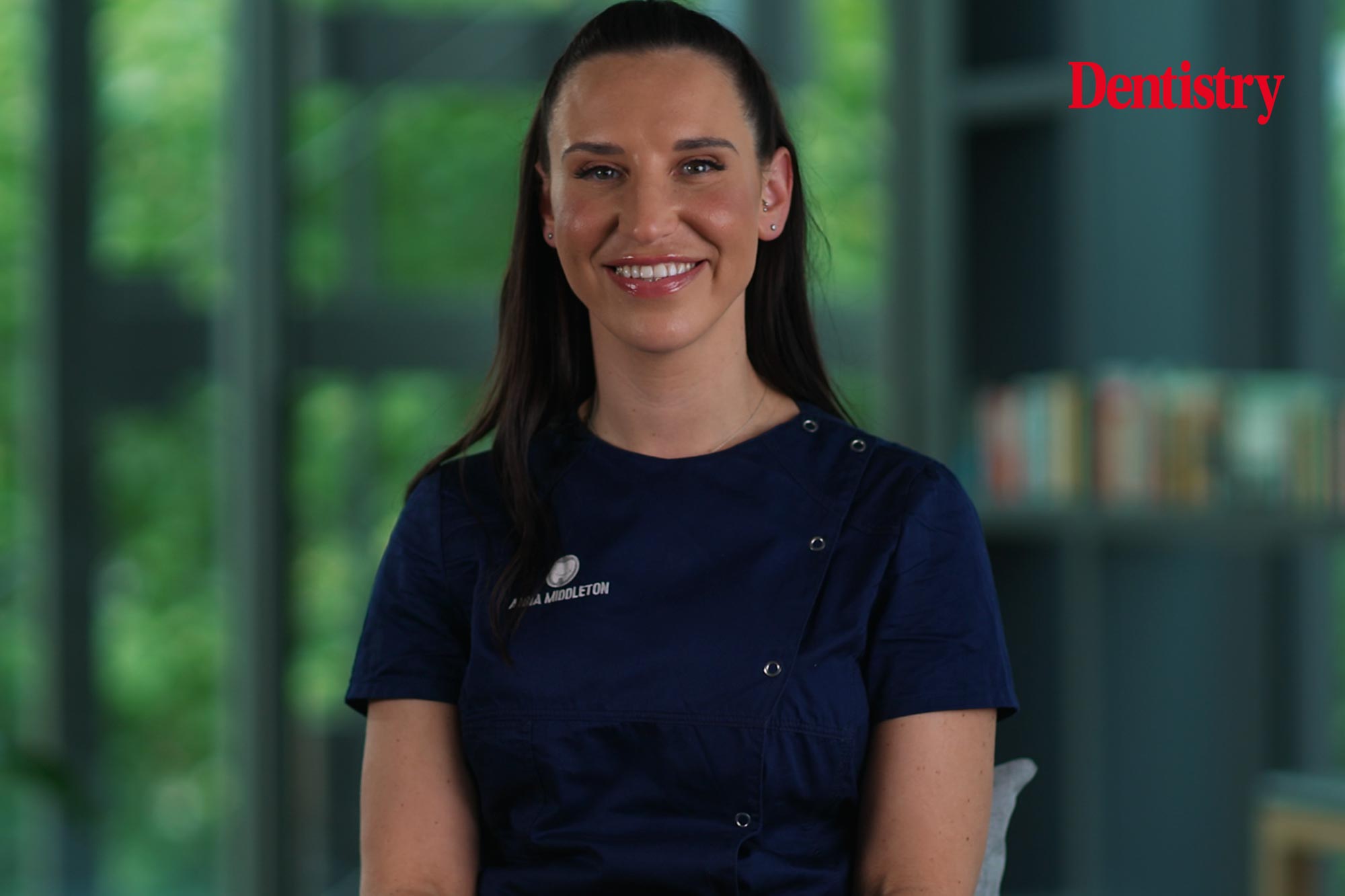 When in the past can you remember changing something due to new evidence? What was it and why was it important given your scope of practice?
While practising evidence-based dentistry, I believe it is still important to remember we treat individuals. So we need to be able to adapt accordingly to ensure we are providing the best possible care for our patient and their needs. This can change all the time while they are in our care.
For example, I qualified in 2015 and already there are changes in guidelines and evidence from when I was training. Such as the 'spit, don't rinse' message.
To what extent did you find the HAP helpful in terms of providing an evidence-based oral health update?
It was really helpful to have the session lead by Professor Chapple and Professor Deery. They helped us to understand how and why the evidence has changed and what that means for how we manage our patients' oral health. All while also providing us with professional development in how to appraise evidence in the future.
Did the presentations and /or discussions on the day lead you to reassess anything in practice? If so, what and why?
It was really reassuring to know that applying a more multi-dimensional approach to patient care IS how we should be practising, not just to stick rigidly to applying potentially outdated guidelines, and to keep reviewing our practice as well as our patients' needs at every visit.
For example, if a patient presents and their oral hygiene has slipped, we will naturally remind them of best oral hygiene practices but what if for a particular period of time we introduce adjuncts to support their present needs and then review again at subsequent visits?
Was there anything new to you on the day? If so, what was it? How did you feel about that?
It was really exciting to see the research and evidence that is emerging around chemical adjuncts to support better oral health and the results from the trials.
How do you go about bridging the gap between the evidence base and clinical guidelines when it comes to meeting the specific needs of your patients?
Life is in a constant state of flux. What suits one patient one day, might change the next day. When patients come to see me, I use information gathered at that appointment, such as their bleeding score, their stress levels, the fact their electric toothbrush has stopped working, along with anything else they may share with me.
Based on that information, I then will decide what is the best advice and treatment for that patient that day. Then, when I see them next time I will review and make adjustments accordingly, while all the time co-signing my decisions back to strong, evidenced-based guidelines.
How do you share new information with patients, to support them in any necessary behaviour change?
Face-to-face in clinic by explaining why they may have a certain oral health condition, what can be done to manage it and why I am giving them the advice I am. I am also passionate about sharing information on social media to help educate and support patients who may not personally be seeing me.
How did the HAP consensus support you in practice, in terms of your ability to provide new information in a motivating way?
I think, for me, I am in a fortunate position where patients book with me under 'direct access'. So they are already independently seeking a clinician to meet their needs. This means that we almost go on a journey together. I am always learning and evolving, and it is exciting as they are inquisitive and open to the advice, because they are taking an internal locus approach to their wellbeing.
While this may not be the case for everyone, the point is that, through the right forms of communication and motivation, we can make a change and that's what really excites me about being in dentistry and being a part of the HAP.