The improvement of oral health over the last 25 years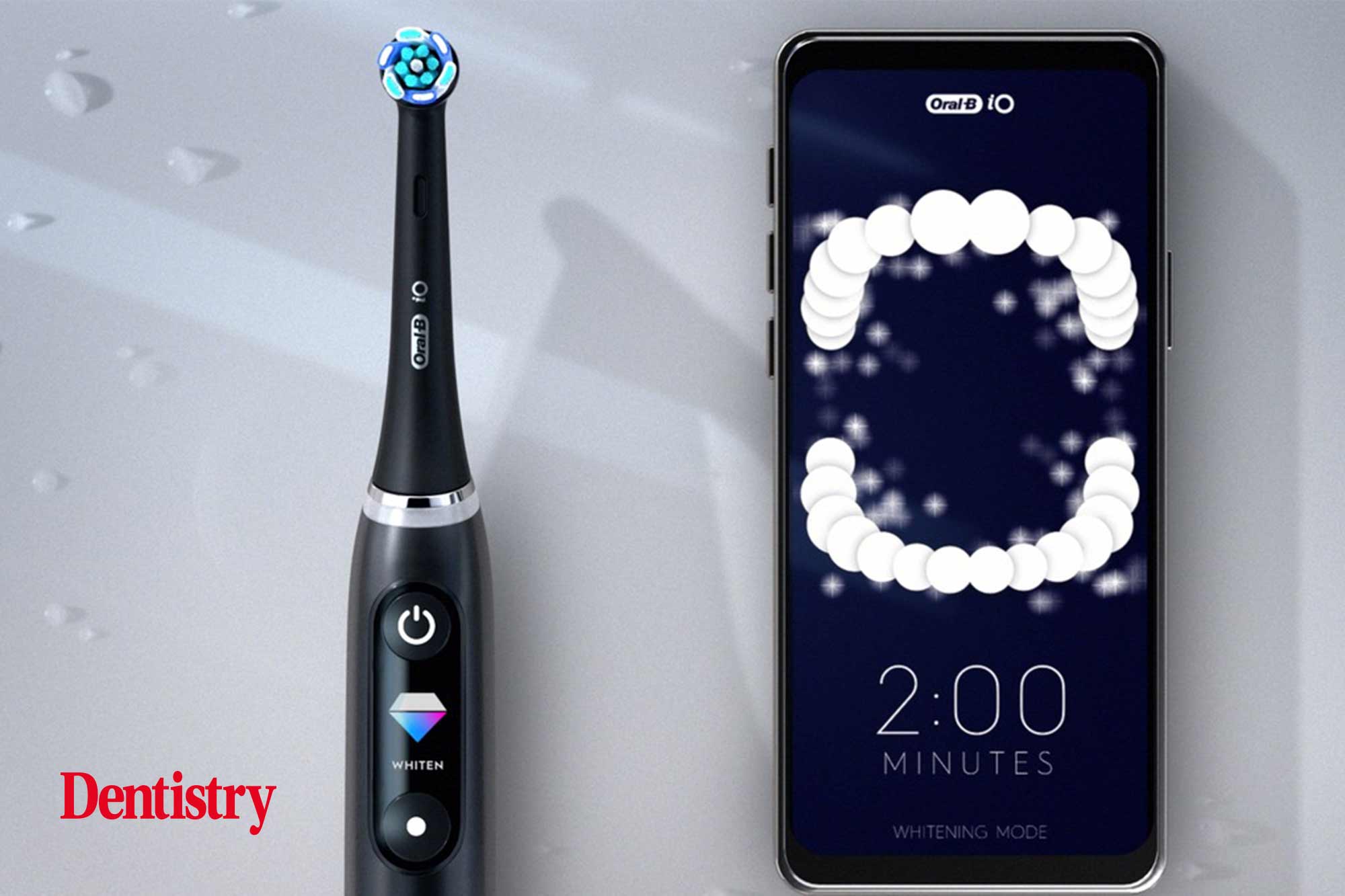 It is sometimes joked that dentists are one of the few professionals whose work, if ultimately successful in terms of prevention of disease, might put them out of business!
The marked improvement in oral health over the last 25 years can be credited to numerous factors. For example, the widespread use of fluoride toothpaste as well as dietary changes and the acceptance of preventive advice in both oral and general health.
Undoubtedly, assisting change in public health matters involves a team approach; dental professionals, retailers, manufacturers and the media can reach a far wider audience when working collaboratively.
Here we look at Oral-B's role in preventive dentistry and examine how technology is changing the traditional means of communication.
The first Oral-B oscillating-rotating toothbrush was introduced back in 1991. With a compact, circular head, it allowed greater access to all areas of the mouth and its unique mode of action mimicked traditional prophylactic instruments to ensure enhanced plaque removal.
Roll on 20 years and the company introduced its first Complete collection toothpaste. Chemical efficacy perfectly complemented the mechanical benefit of its power toothbrushes.
Game changer
However, getting good products into patients' hands was not enough; those products needed to be used correctly for improvements in oral health to be realised. Brushing for two minutes, twice a day will not be sufficient if areas of the mouth are being missed.
This realisation, and the onset of connected products, was to be a game changer in terms of compliance.
In 2014 Oral-B introduced its first connected device, the Oral-B Smart Series, which offered user interaction via an app, allowing them to track their oral care habits.
Technology is constantly evolving so the capabilities of power toothbrushes also grew. Oral-B research revealed that most people spent insufficient time brushing at least one zone in their mouth and that difficult to access areas, such as posterior teeth were often neglected.
The introduction of the company's Genius model in 2016 for the first-time guided patients when they brushed their teeth and gave them real-time feedback so that they could improve their technique.
Genius? It certainly was. Used correctly, the technology could ensure the user brushed for the right length of time, did not apply too much pressure and, most importantly, never missed a zone.
Changing attitudes
Over the next few years artificial intelligence made its way into almost every facet of life. It made sense that oral health routines also got a smart upgrade too. 2020 was the year that the Oral-B IO was launched, taking preventive care to a whole new level.
Employing a totally new mode of action, using micro-vibration technology, the IO can remove 100% more plaque than a manual brush, so that patients get that professional clean feeling every time they brush. In combination with the app, the IO guides users when, where and how to brush.
The latest innovation within the IO range, is the recently launched IO 10 with IOsense. Mobiles no longer need to be taken into the bathroom as a smart device, called IOsense, offers real time guidance. The IO 10 comes in two appropriately named galactic-inspired designs, cosmic black and stardust white.
Challenges still exist to changing attitudes and behaviour towards oral health. IO doesn't claim to be the panacea for oral health problems. What it will do, however, with the professional guidance of dental professionals, is give patients the tools they need to improve their brushing technique and ensure that their efforts are rewarded with better oral health.
It will be interesting to see what enhancements the next 25 years will bring to oral care. One thing, however, is certain – the only constant in life is change!
---
For more information visit www.shop.oralb.co.uk