90 seconds with…Vee Shathur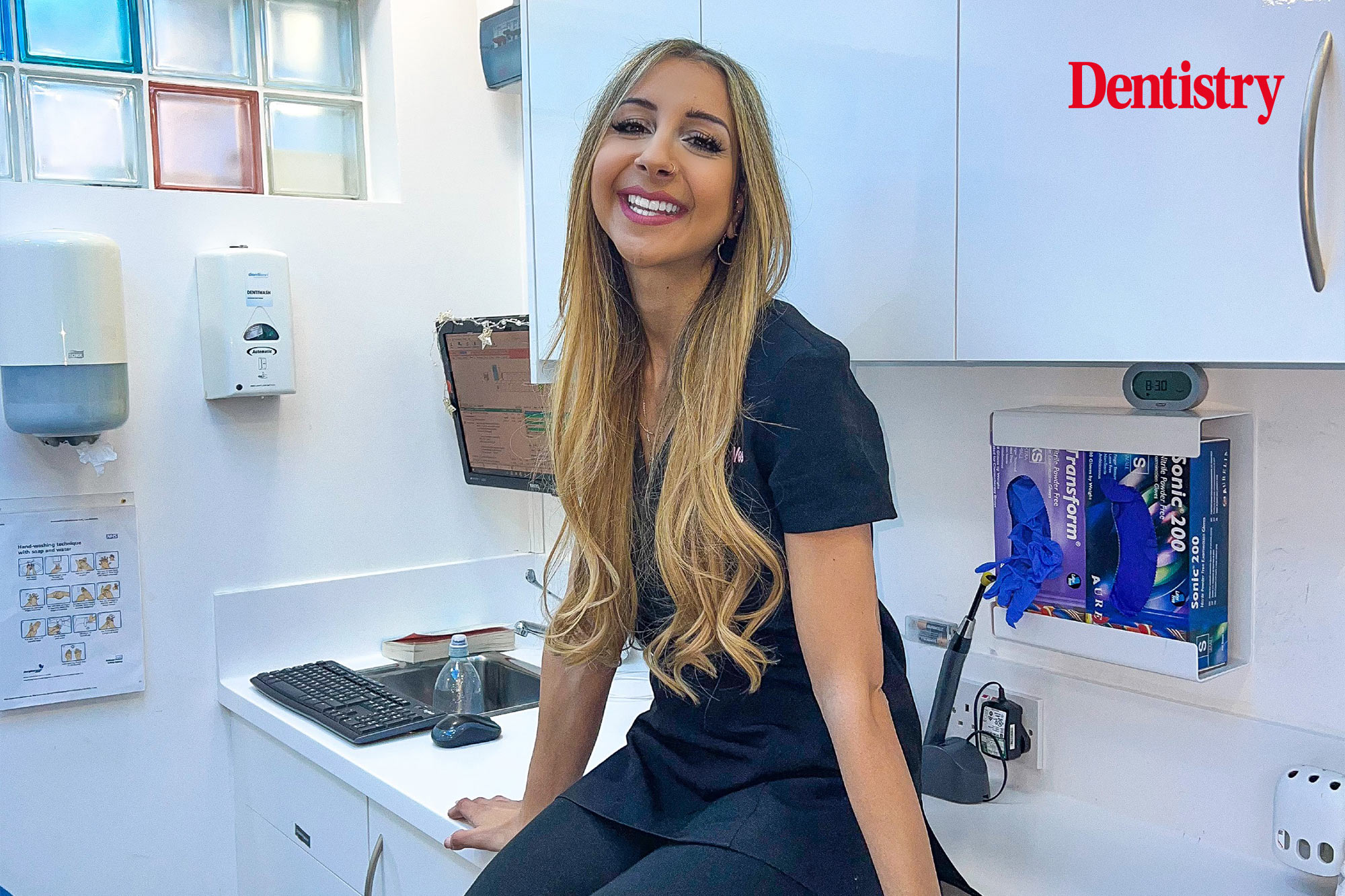 Vee Shathur speaks to Dentistry about what inspired her to get into the profession and where she sees herself in five years.
Please introduce yourself
Vian Shathur:  My name is Vee and I like to think I am unlike any dentist you'll ever meet. I am a dentist part time, a trainer at the famous gym franchise F45 as well as a fitness and food blogger here in London.
My approach towards dentistry and the care I provide is nothing short of holistic. Having initially qualified from biomedicine prior to my BDS in dentistry, I also qualified as a personal trainer (twice) and completed diplomas in both clinical and sports nutrition. 
Furthermore, I went on to qualify in the facial aesthetics field of medicine. Most recently, I underwent counselling and psychotherapy diplomas, which I believe aid and encompass the holistic delivery of care I provide my patients. 
What inspired you to get into dentistry?
VS: For me, it's that it is an unparalleled profession – the relationships you build with families, watching children grow, celebrating milestones with your patients as well as the continual self-development, growth and challenges. 
It is a profession which amalgamates art, science, sociology and psychology. This is because beauty and privilege we have to take pain away and restore function right there in our fingertips is just an indescribable feeling. 
What is your most memorable experience in dentistry?
VS: The most memorable experiences are the ones that bring us the most emotion. 
This is because emotion leaves the biggest and most profound impact on the hippocampus and forms the strongest memories. 
Treating a child is hard at the best of times. However, children with deep anxiety and autism pose new challenges and require different levels of patience. 
Knowing that I have changed the world of dentistry for one child will never leave my memories. It enforces to me just why I chose to do what I do. 
You never forget the face of a child who is excited, proud and happy to see you after being through a huge period of dental anxiety and coming out the other end stronger, better educated, with good oral hygiene and most importantly, a transformed attitude to dentistry. 
Tell us something that no one else knows about you.
VS: I am always trying to consume information; I love to learn everything about anything.
I am always reading and learning in the hope of becoming the best version of myself every day. 
Not only this, I feel that it allows me to relate and find something in common with anyone I come across; be it a patient or stranger in the street. 
Furthermore, I love people and listening to their stories; where they've come from, what they believe and what they've been through. 
Ultimately, I think the meaning of life is to make as many beautiful and memorable interactions with others as possible.
What is the most important thing that you've learned in your years of experience?
VS:  The most important thing I have learned thus far (and I hope to continue learning every day) is that dentistry is 99% about people and only really 1% about teeth. 
It's all about managing expectations, really listening, really understanding the person. 
Giving a patient your time is the most generous and most important thing you can do to be the best clinician possible. It is arguably our most valuable commodity.
Additionally, communication is key; whether this is back to your patient about what you can and can't do as well as really learning to understand what your patient is saying to you. 
Where do you see yourself in five years?
VS: For me, my goals and aspirations are to continue to spread the holistic approach to patients. I will run courses for young and older dentists alike to educate them on the importance of bespoke and holistic nutrition advice. 
This is because I hope to teach my self-developed anxiety management techniques to other dentists. 
These have revolutionised my career. As such, I want to share this with others in the hope to change dentistry for the younger generations. 
Ultimately, the beauty of life is that we can curate the nine to five that makes us the happiest.
I aspire to be living a happy and fulfilled life in the many areas I am passionate about and continuing to volunteer in the homeless shelter providing access to dental care to those who need it most. 
---
Catch up with previous 90 seconds with…
Follow Dentistry.co.uk on Instagram to keep up with all the latest dental news and trends.