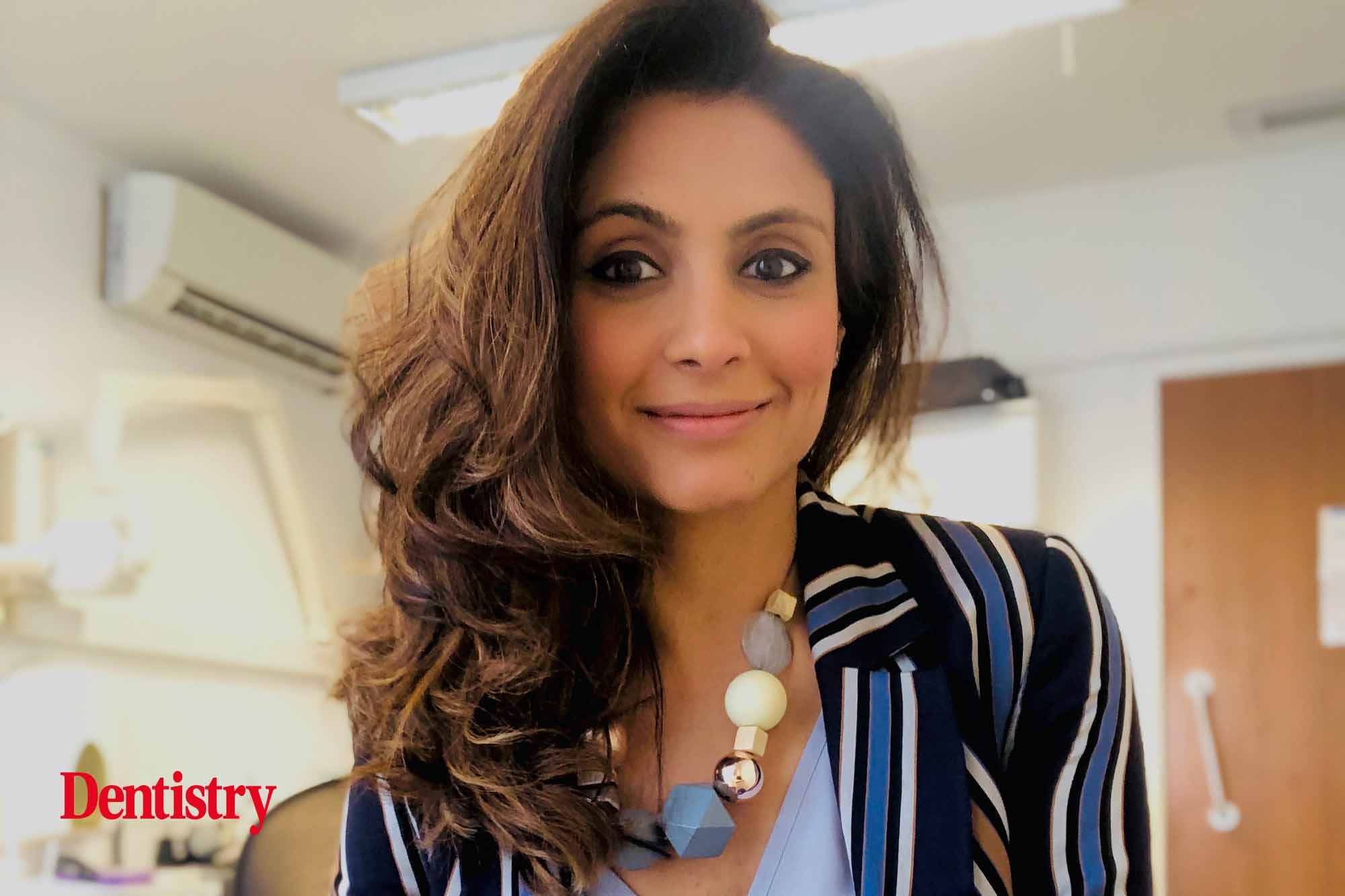 Wajiha Basir introduces herself to Dentistry and recalls an emotional experience in the profession.
Please introduce yourself
Wajiha Basir: Hi, I'm Dr Wajiha Basir and I graduated from Manchester Dental School in 2007.
After completing my vocational training, I went on to attain my MJDF (RCS Eng) and MFDS (RCSEd). 
Having worked in general practice in both the NHS and private sector, I developed a keen interest in cosmetic and restorative dentistry with a focus more recently on dental implants. 
In order to provide complex treatments, I further developed my skills by completing postgraduate studies in aesthetic and restorative dentistry from the University of Chester and trained in dental implants at the ICE Hospital in Manchester for a further two years, where I am now a mentor for MSc students. 
My love for teaching also inspired me to become an educational supervisor, a role I found highly rewarding.
My recent passion for dental photography allows me to constantly self-evaluate my work but also enables me to express the creative and artistic side of me!
What inspired you to get into dentistry?
Wajiha Basir: My biggest inspiration came from my parents, who from a young age taught me that no matter what you do you should always try to bring a positive change to the people around you.
There is no greater reward or sense of accomplishment than to serve others and help improve their physical and mental wellbeing. 
Since my mother was a dentist and my father belonged to the world of poetry and literature, I could truly appreciate how dentistry was a beautiful amalgamation of both science and art! 
What is your most memorable experience in dentistry?
Wajiha Basir: This is a tough one as there are so many beautiful moments that I can think of.
From life changing smile transformations to treating patient's dental anxieties all which have been so rewarding.
However, there is one moment that I will never forget; seeing a child with a severe disability. 
I remember seeing how upset this child was and in turn how worried and upset the mother was too.
At that point I realised my role wasn't just to educate about oral health or deliver dental care.
What mattered most was to listen and try and understand their concerns and struggles.
It was about being patient and compassionate. 
At the end of the appointment, I remember the mum giving me a hug with tears in her eyes and confessing that it was the first time in months where she felt someone actually took the time to understand and not judge.
A truly life-changing moment for me, one that taught me so much and has shaped me into the person I am today.
I realised being a dentist was not just about treating teeth but about treating the person too.
Tell us something that no one else knows about you.
Wajiha Basir: I have always had a secret love for acting and got myself an audition for the lead role in Bend It Like Beckham after playing Juliet in a school production of Romeo and Juliet!
Believe it or not, I turned this down as I wanted to pursue a career in dentistry and didn't know how I would juggle the two!
That's dedication for you!
What is the most important thing that you've learned in your years of experience?
Wajiha Basir: For me it all comes down to connecting with my patients and building a bond of trust and compassion. 
Most importantly, it's about investing time in getting to know them, understanding their needs and also treating them like you would want to be treated. 
I always believe in being open and honest so they can also understand you, not just as a clinician, but a person too and value what you stand for.
It's a two-way relationship and ultimately if you want your patients to open up to you and trust you then you need to give a little bit of you too! 
Where do you see yourself in five years?
Wajiha Basir: I see myself as a successful practice principal, where the emphasis is not just about providing excellent clinical care but also about empowering my team and making a positive difference to the local community.
 I am a big advocate of charity work and supporting social projects that promote mental and physical wellbeing, in particular improving access to dentistry for patients with special needs.
I would also love to dedicate more of my time to teaching, so I can inspire other clinicians to constantly improve and evolve. 
---
Catch up with previous 90 seconds with…
Follow Dentistry.co.uk on Instagram to keep up with all the latest dental news and trends.