Nursing Matters – placing the focus on mental health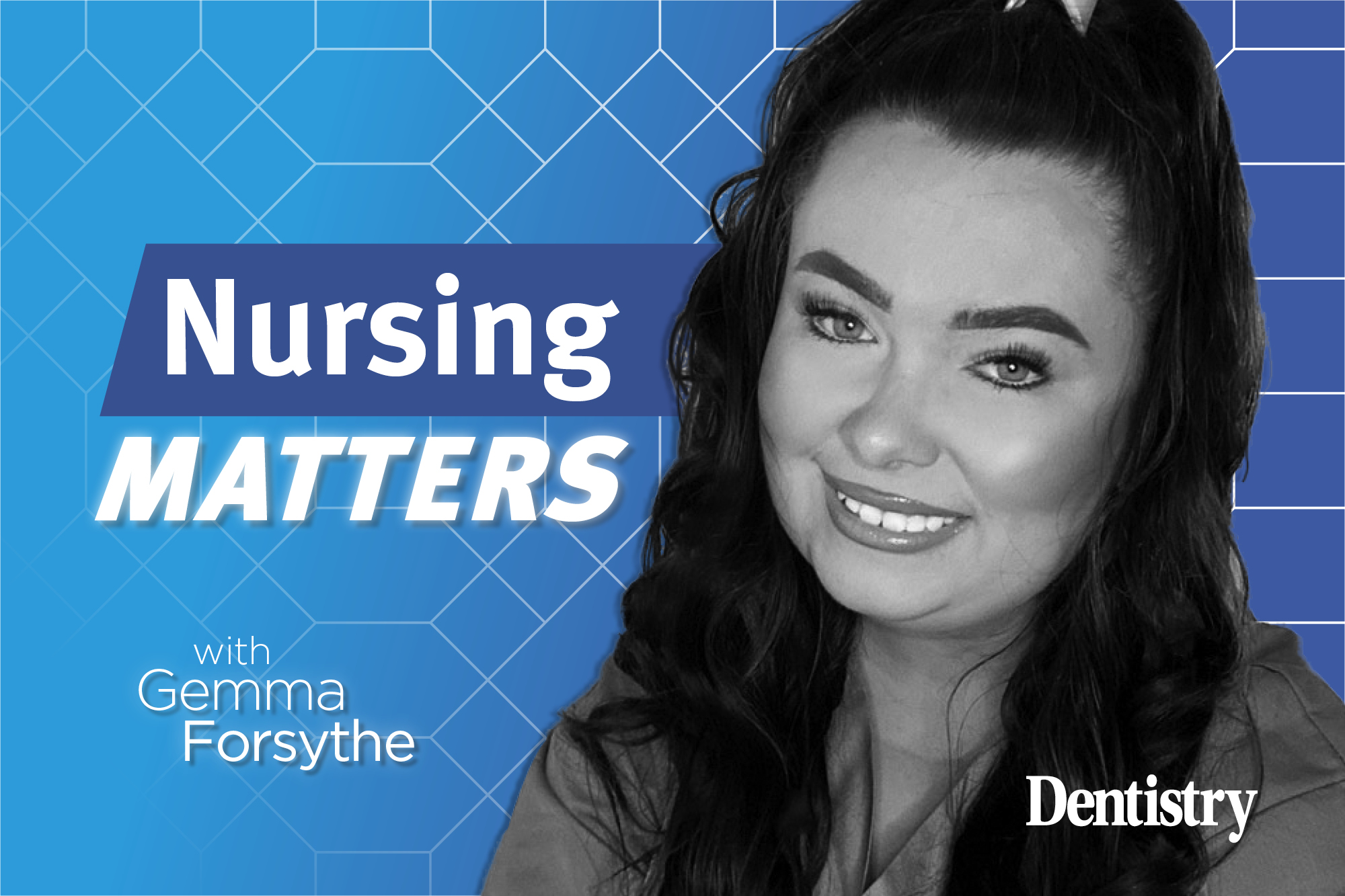 To mark Mental Health Awareness Week, Gemma Forsythe talks about wellbeing within dentistry and combatting feelings of loneliness.
I have decided to place focus on mental health for this month's Nursing Matters. Mental Health Awareness Week runs from the 9 to 15 May 2022 and this year's topic is loneliness. Loneliness is affecting more and more people in the UK – especially since the pandemic.
The connections we form with others and the community of people around us are important for our mental health. We can all play a part in tackling loneliness.
For some patients that come in for their dental appointments, we may be the only social interaction they get that day, or even that week. They may not have family or they might live far away, they may not have close friends or community members that check on them. A simple smile and a chat could make their entire day and it doesn't take up much of your time.
No secret
It may not only be patients that come in to see us who feel lonely, it could be our colleagues too. For some people, going to work can be a lonely experience. For example; if they feel excluded or that they have no one to talk to. Checking on your colleagues and having a chat with them could make their day.
Some things you can do to manage your feelings of loneliness are:
Volunteer with a local charity or group
Join an exercise class or a hobby class such as painting
Join an online community
Chat with someone you trust about your feelings
Ask work colleagues to do something outside of work.
We are aware of the importance of our patients' mental health, but are we as aware when it comes to the colleagues in our dental team or even ourselves? It is no secret that dentistry is a sector where stress and even depression are common.
We must check on our team members and regularly check the state of our own mental health as well as making time for our own self care to de-stress.
Tips for mental health
There were some brilliant suggestions over on Dentistry's Instagram page for Stress Awareness Month where a range of dental professionals were sharing their favourite ways to de-stress.
Some of my favourite ways to de-stress are:
Having a relaxing bath and using a face mask
Going for a long, scenic walk
Cooking a delicious meal
Being in the company of my loved ones
Going swimming at my local pool
Journaling and practising gratitude
Reading – especially self-help books that motivate me and elevate my mood.
There is a great document on the Mental Health Wellness in Dentistry website called 'Wellbeing Support for the Dental Team' and I would really recommend downloading it and giving it a read.
I would also recommend taking the Zero Suicide Alliance training. You never know when you may need it and you may just save a life by undertaking this training.
There is a good toolkit online called Keep Having A Good Day by NHS Employers. It is a workbook that helps you think about your feelings and how different aspects of your life affect you.
Ensure you have regular mental health 'check-ins' with yourself and if you find yourself struggling, do not be afraid to ask for help. Asking for help when you are struggling is not a sign of weakness, it is a sign of strength – even when you don't feel strong.
---
Catch up with previous Nursing Matters:
Follow Dentistry.co.uk on Instagram to keep up with all the latest dental news and trends