Nursing Matters – top tips for job interviews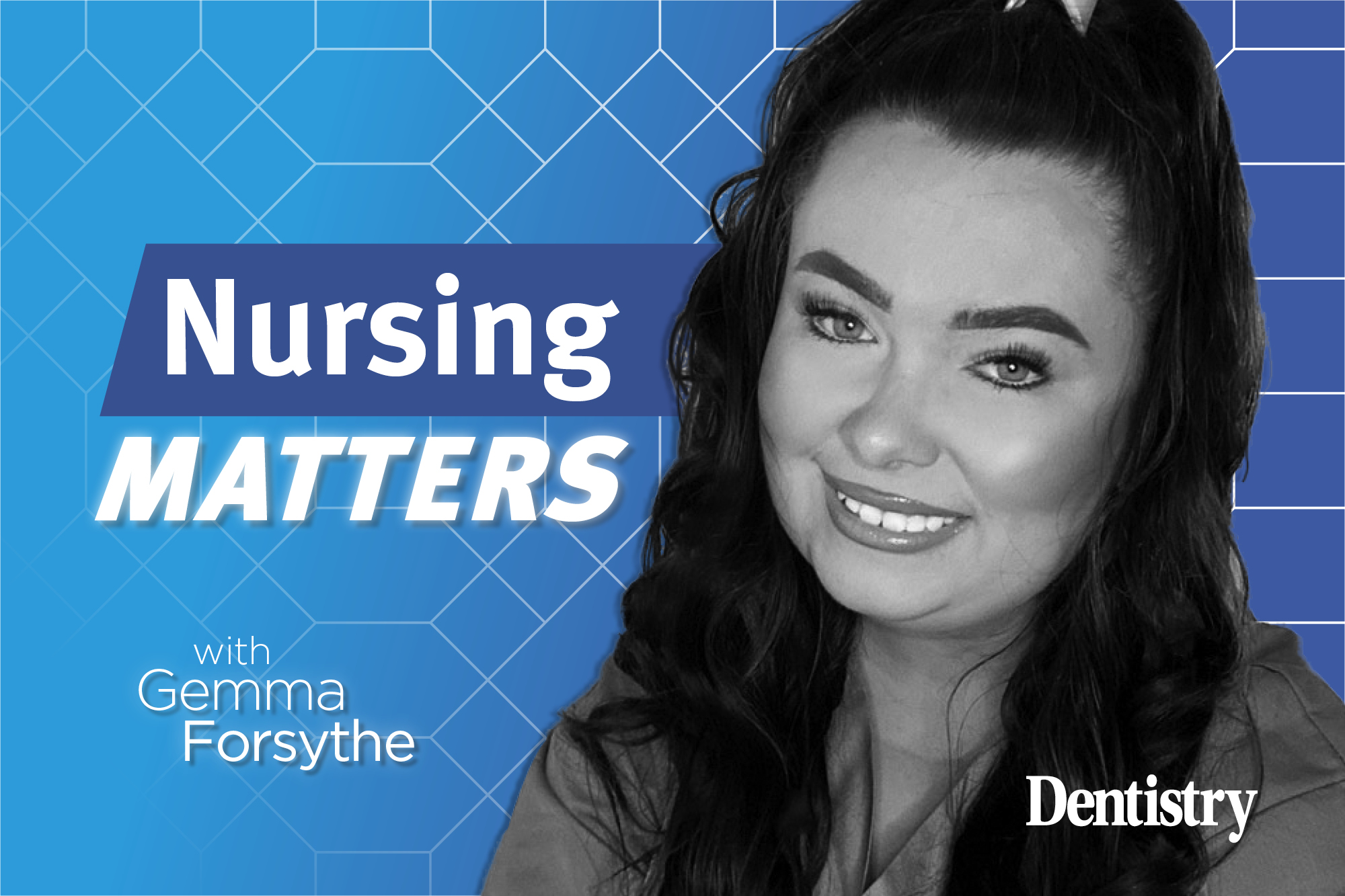 Gemma Forsythe offers her top tips for dental nursing job interviews and how to make sure it is the right practice for you. 
So, you've applied for your ideal dental nursing role, you've really impressed them with your CV, what next? The interview! This is the part a lot of people dread as it can be quite an intimidating and uncomfortable situation. But if you go in prepared, the interview process will be a lot easier for you.
Primarily, most employers make their minds up within the first five to seven minutes of an interview whether a candidate is suitable for the position. So first impressions are important, for example arriving early, dressing smartly, showing your enthusiasm and making good eye contact.
With the current situation we find ourselves in, a lot of interviews are conducted via video conferencing platforms.
First impressions matter just as much even though you are not meeting in person. Ensure you are in a quiet room where you will not be disturbed, have a strong internet connection so it does not interfere with the call quality and be prepared.
Sign in to your laptop, sign into the conferencing platform and ensure everything is working properly to avoid joining the call late as this can look just as bad as turning up late in person.
More personal
Then, of course, there is the dreaded 'tell me about yourself'. This is so hard to answer because it is hard to know the right things to say or what they want to hear. I prefer to give a brief summary of myself and if they want to ask any questions about it in response, they can.
I try to structure mine – for example, when I started and what drew me to the job, what I have achieved since then and what I would like to achieve in the near future. On top of this, I throw some hobbies and interests into the mix at the end to give a more personal feel. Mine would go like this:
I started dental nursing in December 2017. It is a career I fell into, but I thoroughly enjoy it. I gained my NEBDN national diploma in dental nursing in January 2020. Soon after this, in March 2021, I achieved my BDA Certificate in oral health education, which I am very enthusiastic about. I really enjoy going to schools and teaching kids about the importance of toothbrushing and healthy eating.
Currently I work in a general mixed practice; I love nursing for the cosmetic treatments we offer such as Invisalign and composite bonding. It is amazing to give someone more confidence in their smile! I would love to do a fluoride varnish application course in the future to complement my oral health certificate. Outside of work I enjoy reading, dog walks and swimming. I also enjoy days out with my 10-year-old son.
Passion shine through
I would recommend thoroughly researching the practice you applied for – what stood out to you about the practice and made you apply? Was it the treatments they offer? Their social media presence? Are they an award-winning practice? Do you go to that dental practice as a patient and always receive exceptional quality care?
You will probably be asked in your interview why you want to work there. So having something like this in your head is useful to respond with a great answer.
They may also ask you: 'What made you choose this profession?' or: 'What do you like best about being a dental nurse?' This is where you let your passion for the job shine through.
For me, I really enjoy reassuring nervous patients and making them feel more comfortable. I also love the oral health education aspect of my job. Questions such as this lets the employer see what interests you.
You could make this question an opportunity to drop in a course you'd like to complete or a qualification you'd like to achieve to have more one-to-one patient contact.
Opportunities and experiences
Dental nursing is a rewarding job. However, it comes with its challenges and is, at times, stressful and fast paced.
Employers like to know how you deal with stressful situations so will probably ask a few behavioural or situation-based questions to get a feel for how you perform under pressure. They may also ask how you relax in the evening after having a stressful day at work.
The important thing to remember is, you don't only have to ask yourself are you right for the practice, but is the practice right for you? Ensure you ask plenty of questions and really get a feel for what that place is like to work in.
It helps if you can speak to nurses who already work there who can speak from experience! At the end of an interview the employer usually will ask if you have any questions for them – it helps if you have something in your head to ask at this point.
It will set you apart from other candidates and will show you have really thought about taking on this role and are serious about it. Questions like: 'What progression opportunities are available for dental nurses in your practice?' or 'Are there any post-registration qualifications that appeal to your practice and would be good for dental nurses to have?'
Show that you not only want to progress in your career as a dental nurse, but you are also thinking about the practice's needs too.
---
Catch up with previous Nursing Matters articles:
Follow Dentistry.co.uk on Instagram to keep up with all the latest dental news and trends.