Nursing matters – how can practices retain staff during the dental nursing crisis?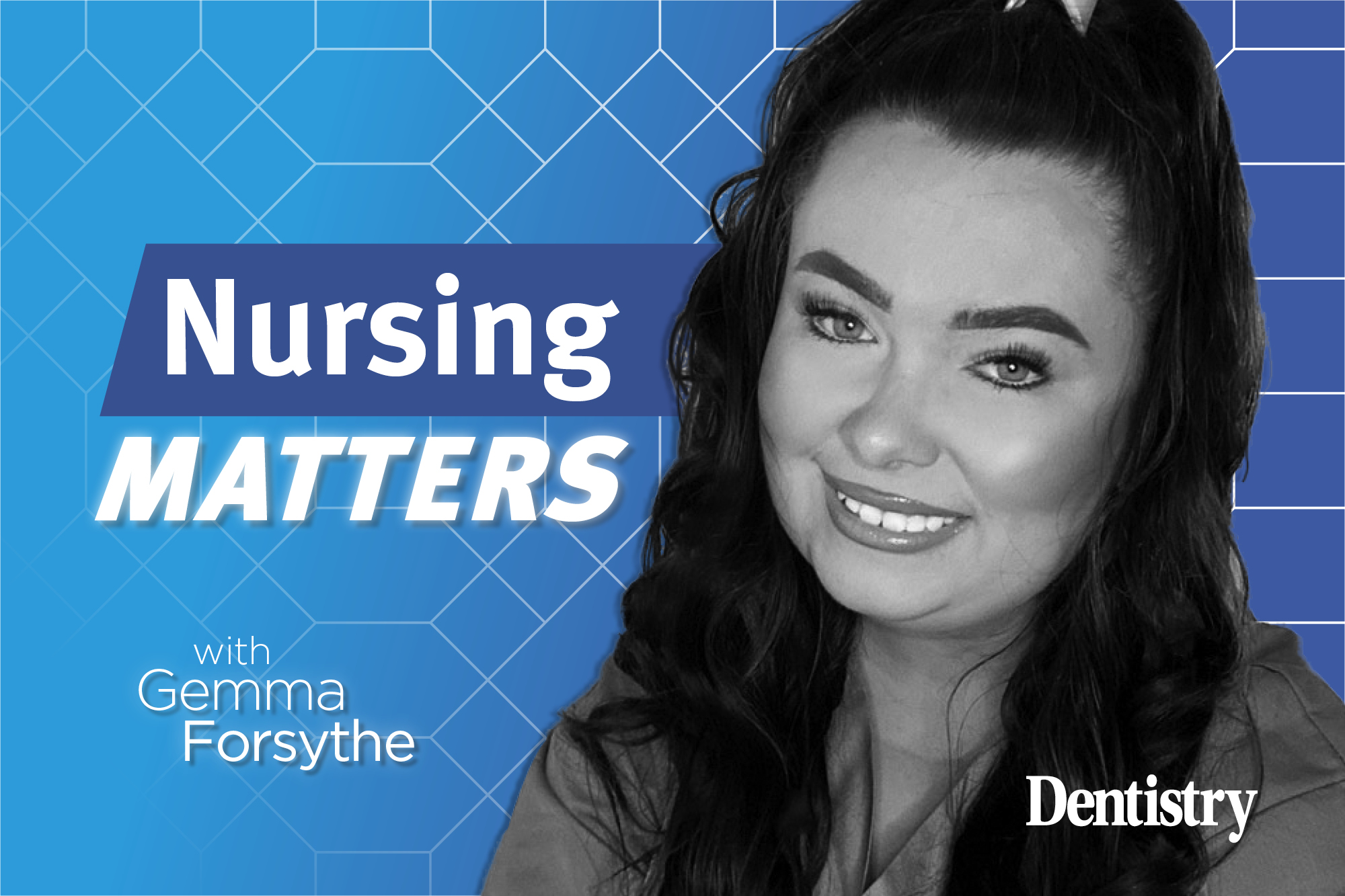 Gemma Forsythe talks about the recruitment crisis within dental nursing and what needs to happen to fix it.
It is no secret that there is currently a dental nurse crisis in the UK, practices are struggling to recruit and indeed retain dental nurses. Why are so many dental nurses leaving the register? Why are practices struggling to keep their nurses? And what can be done to improve the situation?
I did a poll on my Instagram stories a few days ago (you can follow me @dentalnursegem for all things dental nursing) asking different questions to dental nurses and here is what I found out:
I asked; If you trained as a dental nurse, do you still work as one? 'Work' meaning still practising as a dental nurse, not just staying on the GDC register. Eighty four per cent of those who voted said yes, while 16% said no.
Current dental nursing shortages
I asked; if you no longer work as a dental nurse, what do you do now? The answers to this one varied, some opted to stay within dentistry and went into dentistry, dental hygiene and therapy, reception, treatment co-ordinator and practice manager.
Some answered that they had become a dental nurse tutor or dental nurse assessor. Others went for a complete change such as care work, retail, administration, pharmacy, general nursing and a lot of people had said they were working as/training as an operating department practitioner.
I asked; with the current shortage of dental nurses, do you believe it is now easier for you to negotiate a good wage? Of those who answered, 44% said yes while 56% opted for no on this one.
I asked; do you believe that the current shortage in dental nurses will lead to more recognition down the line? And 43% voted yes with 57% opting for no.
I also asked the question; what do you, as a dental nurse, look for in a dental practice? The most common answers here were good pay, recognition, a nice clinician to work with, good management, progression opportunities and low staff turnover. Dental nurses tend to see it as a red flag if you are constantly recruiting for nurses.
When I asked; what do you feel needs to be done to improve things for dental nurses? The most common answers I got were more recognition, being valued, acknowledgement for how hard dental nurses work, more specialist qualifications available and better pay.
See us as people
Of course, I don't like to be one-sided! So, I asked dentists/practice managers, what do you look for/like in a dental nurse? The answers that came up most were things like good listener, one step ahead, keen to learn, team player and uses their initiative.
When I asked some of the respondents why they had left the profession, the responses were mostly due to being burnt out, stressed and overworked. Some had even said that the clinician/management they worked with hadn't been very nice and had caused them to lose confidence in themselves. That is very upsetting. No one goes to work to be treated that way. I don't think anyone should get away with doing that to someone.
I feel that for dental practices to retain nurses, they have to see them as people and not just a number. They have to look after their dental nurses' (and staff in generals') well-being and ensure that they are supporting them. Mental health has plummeted in recent times due to the pandemic and the changes. So it is paramount to ensure your employees/colleagues are doing okay.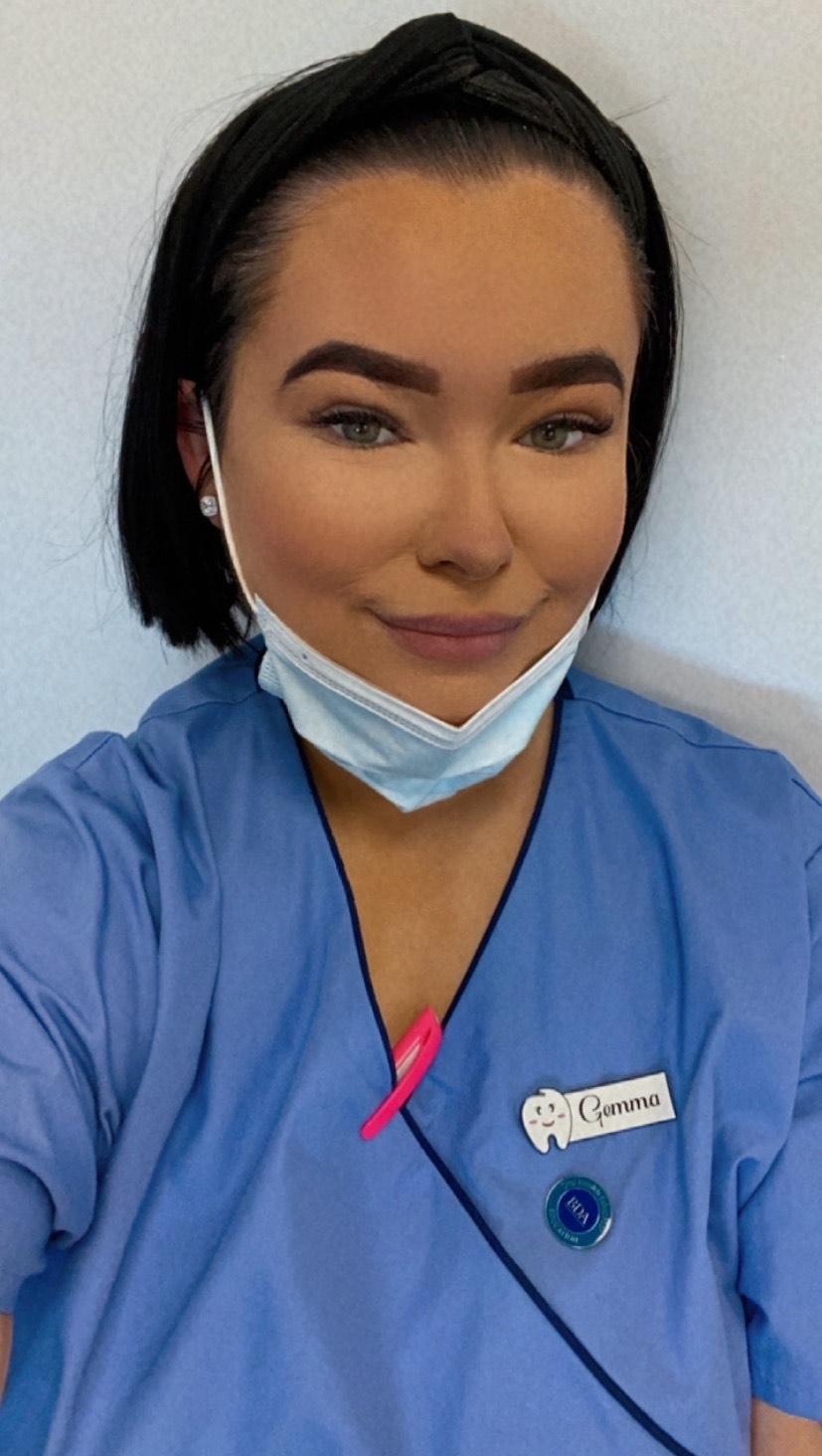 More progression
I think it is important for management to sit down with nurses on a one-to-one basis every so often to check in with them, but also to see if they are progressing the way they would like. So many nurses who answered my polls had said they want more progression opportunities in work. This could be anything from becoming a first-aider within the practice to becoming lead decontamination nurse or going on an impression taking course.
Every dental nurse is different and will want to progress in a different way. But practices should allow them extra responsibility of some kind if that is what they wish. That way, they feel they are making progress in their career and not just staying stagnant.
The chances are if they want these extra opportunities and their current practice does not offer this to them, they will lose that nurse to a practice who will enable them to develop their skills in a way they would like.
The salary question
Pay is another big issue within dental nursing. So many nurses feel that their pay does not reflect the responsibilities and hard work that goes into the role. When you look at a dental nurse's job role/responsibilities and you list every little thing they are responsible for, you will notice how long that list is.
I feel with the current shortage of dental nurses, practices will be forced to offer better wages, more progression opportunities and better incentives in order to recruit successfully.
There is a high uptake now of dental nurses on locum services. This might be through an agency or using a dental locum app, which are becoming increasingly popular. On these, you can set your own hourly rate and manage your bookings yourself. Nurses are turning to these to get the pay they feel they deserve.
Soon, if practices cannot recruit dental nurses, they will be forced to use services such as these to fill those holes in their team.
I feel that now is the time to support our trainee dental nurses as it is a hard time to be new to dentistry. Now is the time that more practices consider trainees due to not being able to recruit qualified nurses. These trainee nurses are the next generation of dental nurses. It is important to show them early on that them and their success matter to you as a practice.
Support system
I would say if a practice is thinking about opening up to recruiting trainee dental nurses, it is very important to have a support and training system in place. It's all well and good saying you will recruit a trainee to fill the gap. But ensuring that they are properly trained and supervised is another thing. If they do not get the support they need, the chances are they will also leave due to being stressed, feeling overwhelmed and burnt out.
I think it's really sad that we are losing some incredible and experienced dental nurses. However, I also believe that there is a big difference in giving up and knowing when you've had enough.
Your work takes up a huge chunk of your life. You have to do what is right for you at the end of the day and the main thing in all of this is your own happiness.
For me, I love dental nursing – I get to do something I love every day and have an impact on peoples' lives. I am so happy in my role and in my current practice.
Whatever you decide to do – make sure it makes you happy.
---
Catch up with previous Nursing Matters articles:
Follow Dentistry.co.uk on Instagram to keep up with all the latest dental news and trends.