Nursing matters – it always seems impossible until it's done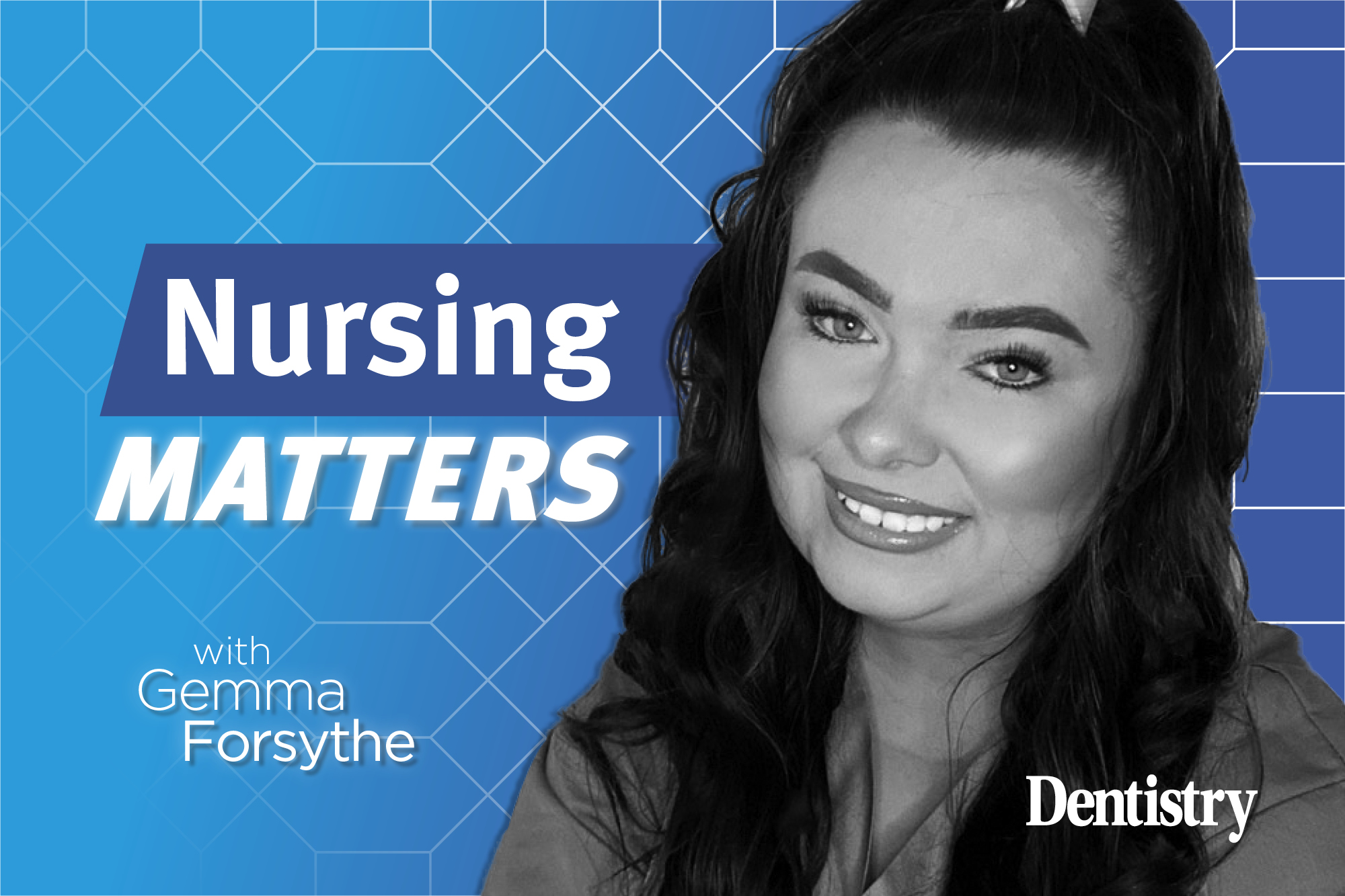 Gemma Forysthe opens up about the ins and outs of getting her dental nursing qualification – and what trainees can expect.
It's September again! Can you believe it? The summer (and this whole year, in fact) has totally flown in! As it is September, a lot of trainee dental nurses will be starting their courses. I thought this would be a good topic for this month's Nursing Matters.
There are a few different courses for dental nurses to become qualified. The one I did was the NEBDN National Diploma in dental nursing and I did this through Southern Regional College in Portadown, Northern Ireland. I attended one evening a week for around 18 months and completed a Record of Experience along with sitting two exams – a written and an Objective Structured Clinical Examination which is practical.
Although a lot of your training as a dental nurse is on the job, there are also important elements to learn that are taught via your course.
Better at my job
It is easy to think 'I've been doing this job a while and learnt a lot, why do I have to go to a course about it'. But you do learn a lot from it. The course is mainly theory based, so it not only teaches you how to do something, but also why.  I found it helped me do my job better. I remember the sequence that different instruments and materials come in because you know what each one is for and why it is needed. You will also learn the processes of some things you may not necessarily use in your practice. For example manually processing radiographs which you need to know for your exam.
The biggest thing for me when I was a trainee completing my course was being organised. I had to go straight from my practice to the college. So making sure I had all my course materials I needed with me (and of course snacks for in between!) was really important.
I also found getting a good night sleep the night before helped as it is such a long day. You need a good rest for brain function. I organised all my subjects into sections so I could easily refer to them. This also made it easier for me to make flash cards for revision when it came to exams! I always took notes during presentations in class, you do get information in hand-outs and things. But sometimes the way a tutor explains it makes it easier to understand.
Practice makes perfect
I would definitely recommend planning your time; plan when you'll get through some of your Record of Experience, plan when you'll get some studying done – don't leave anything to the last minute.
Working through something in sizeable chunks is much more manageable than having to cram two weeks before an exam! I looked over different things weekly to keep them fresh in my head – especially the things I didn't really understand. It is super easy to shy away from these topics as you may dislike them because you just don't get it. But practice makes perfect! Do not be hard on yourself – you may think you'll never grasp it but you will get there.
Ask lots of questions also, whether it's your tutor, other dental nurses in your practice or the clinician you work with. No question is too silly and there will always be an answer. Don't feel like you can't ask questions in class because no one else is and you think you're the only one that doesn't get it.
World is your oyster
You will find when you put your hand up and ask others will have been thinking the exact same thing. If you feel uncomfortable about asking in front of the class, you can always wait until after and ask your tutor when it's quiet.
I did find it challenging obtaining my dental nursing qualification, I can't lie and say it was easy. Was it worth it though?  Absolutely! I couldn't imagine myself doing anything else now and I genuinely enjoy the job.
There are so many avenues you can explore and so many different pathways you can go down. The world is your oyster!
Catch up with previous Nursing Matters articles:
---
Follow Dentistry.co.uk on Instagram to keep up with all the latest dental news and trends.