Nursing matters – you can't pour from an empty cup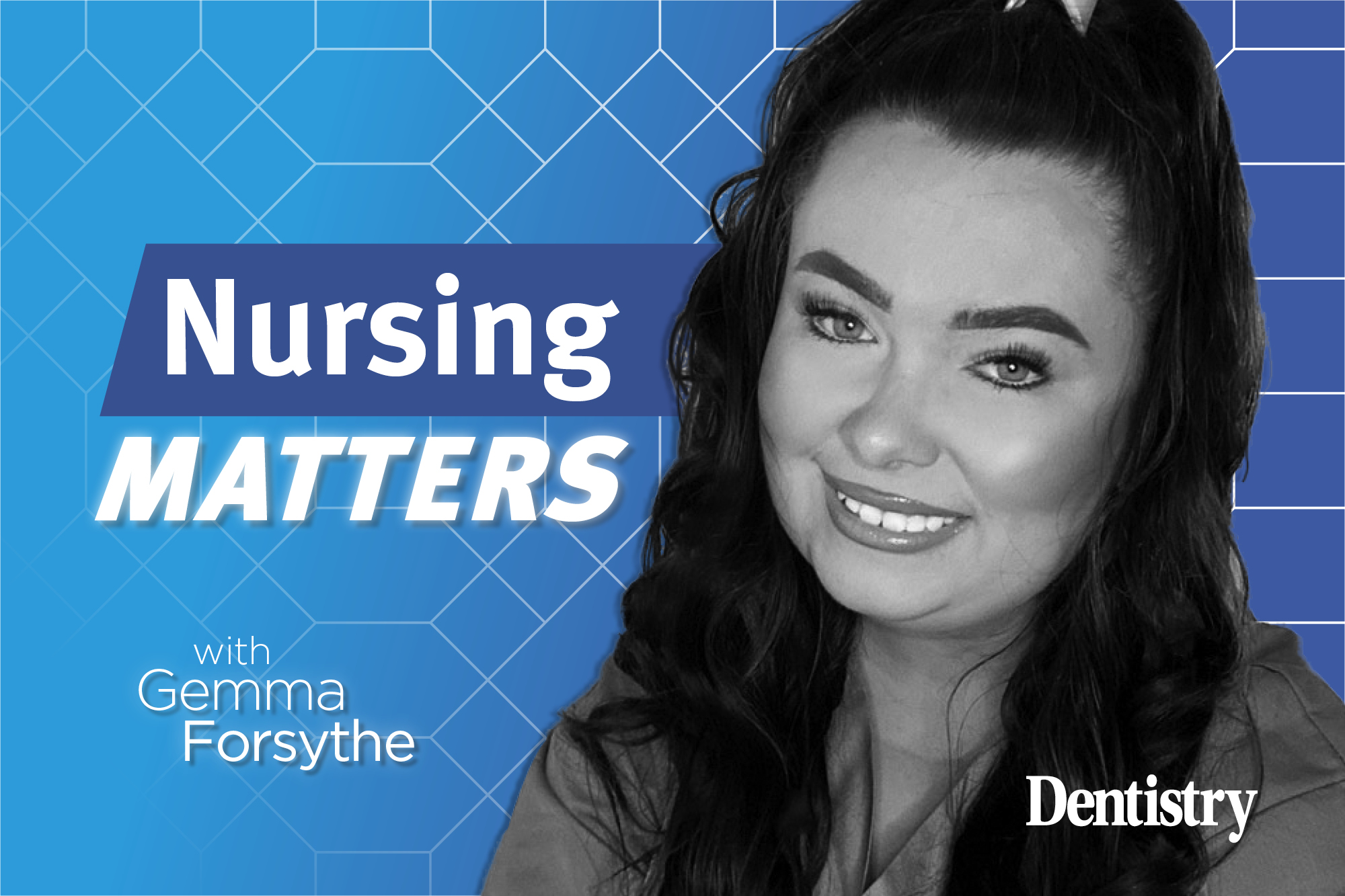 Gemma Forsythe talks about the pressures of nursing and why dental nurses need to take time out for themselves during the summer. 
I think it's fair to say we have not had it easy in dentistry the last 18 months, coronavirus has definitely taken its toll on us all both physically and mentally. From restrictions, lockdowns and excessive PPE everyone has felt the effects.
As we are in the middle of summer when it is considerably warmer than usual, the PPE can really be a struggle. It is very easy to suffer from heat exhaustion and it comes on very quick – I have struggled with this before myself and it is such an awful feeling.
The signs of heat exhaustion are:
A headache
Dizziness/confusion
Loss of appetite/feeling nauseous
Excessive sweating
Pale/clammy skin
Inability to focus/concentrate
Cramps in arms/legs/stomach
Fast breathing/pulse
High temperature (38°c+)
Excessive thirst.
Check in with yourself and colleagues
A good way to keep on top of this is to keep an eye on who you're working with, for example a dental nurse keeping an eye on the dentist they nurse with and vice versa. Look out for the visible signs in each other.
Ways to prevent heat exhaustion are:
Stay hydrated – drink more than you normally would as you are losing water when excessively sweating due to PPE and the heat
Take regular breaks if you can – these do not have to be long breaks. A two-minute breather for fresh air is better than nothing, sometimes
Leaving the surgery for a moment really helps, I have found
Be aware of signs and symptoms and do not wait until you feel sick before you take a break – prevention is better than suffering
Keep cool during breaks/lunch and between your shifts to allow your body to recover.
Even though we are 'coming out the other side' (or so it seems) of coronavirus restrictions, it does not mean people are not still struggling. Check-in with your colleagues. Has someone's mood started to deteriorate and they seem more down than usual? Can you notice signs of stress?
Do not neglect yourself
A simple 'how are you?' or 'are you okay?' goes a long way and sometimes that small sentence is what prompts someone to open up. Bottling feelings up is no good for anyone, it is so much better to share your thoughts and feelings. You never know – someone else may feel exactly the same way as you. You do not have to suffer alone.
Although one person may be dealing with things absolutely fine, someone else doing the same job may be really struggling to deal with it.  Not everyone is the same and that is okay – if everyone was the same the world would be boring!  Don't think just because someone else is fine that you aren't entitled to feel the way you do – your feelings are valid and they matter.
I think it is not only important to check-in with colleagues but it is also very important to 'check-in' with yourself, you can be there for others but make sure you do not neglect yourself – you cannot pour from an empty cup. Reach out to a friend/colleague/family member when you need help and ensure you are practising self-care.
Relax and take time
Some ways to practice self-care are:
Exercise
Meditation
Taking a relaxing bath
Meeting up with a friend
Watching your favourite show on TV
Journaling
Cooking your favourite meal or ordering your favourite takeaway
Spending time with a pet
Listen to music.
Anything that makes you feel good and relax, do it. After a stressful day it is important to unwind. Unwinding helps to reduce stress and negative thoughts. Overthinking is such a common thing. What I like to do when I find myself worrying or overthinking is count how many scenarios I've thought about or I've worried about in my head that have actually come true.
Your mind can trick you sometimes but when you count how many have actually happened you don't end up counting very many. Your thoughts are so powerful. I love the quote: 'If speaking kindly to plants helps them grow, imagine what speaking kindly to humans can do'.
This also applies to the way you think, the way you speak to yourself. Be kind to yourself and know that you are doing your best.
---
Follow Dentistry.co.uk on Instagram to keep up with all the latest dental news and trends.